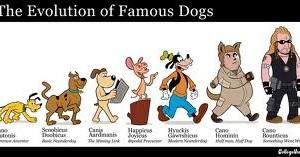 Ever wondered how sharp toothed canines became man's best friend? It's so amazing how we are able to live harmoniously with dogs, treat them as part of the family and trust our lives with at large.
As years go by, dog brains have come to adopt human brains that amazes us humans and of course, the scientists. Hence, they are now identifying few of the genes that are important in rewiring the dog brains. Interestingly, the results of the research do not just help us understand how dogs behave, they also help us understand how our brains evolve and develop.
To track down the change that occur in dog brains, scientists have worked out the relationship of the dogs to one another and with that of the wolves. A geneticist in Chinese Academy of Science, Ya-Ping Zhang, led the pack of international scientists comparing the DNAs of different canines. They have concluded that wolves began their transformation to dogs in Asia.
Those dogs then migrated to different parts of the world. Golden retrievers and German Shepherds came in later years. Few of those dogs chose to live in China now known as Chinese native dogs. Dr. Zhang and his team make use Chinese native dogs towards understanding better the dogs' evolution. They have arranged the whole Chinese native dogs' genome to compare the Asian wolves genomes as well as that of modern breeds such as German shepherds. Through their comparison, they were able to estimate the "divergence" of dogs and wolves.
They have reported that the split took place 32,000 years ago and that these canines might have encountered a group of hunters. After the dogs separated from wolves, their genes evolved. The evolution can be attributed with the active dog brains according to the research team. Among those genes that have evolved early among dogs are those responsible for smelling or hearing.
Further, the team concluded that the mellower wolves habituated with humans. This means that humans did not tame the wolves, wolves tame themselves. Their results can also explain human evolution as some genes that evolved in dogs also experienced by humans.
The results can also help humans understand their own evolution. Thus, the team has to collaborate with other scientist to connect the relationship of dogs and human evolution.