Who doesn't love seeing a bride and groom's furry best friend visit them on their wedding day?
Lara and Simon were married over at St Bartholomews and St John's Church in Great Harwood (near Blackburn) before heading over to Mitton Hall in Clitheroe to see their fur baby Rocco looking handsome in his bow tie!
Oh, and to enjoy their wedding reception too!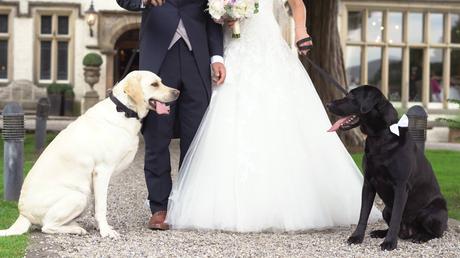 They decided to book me as their wedding videographer after seeing their friend's wedding video from a few years back (you can see Sarah and Stuart's wedding highlights here if you fancy it, still one of my favourites).
So pressure was on to make sure their wedding video lived up to the awesomeness that was Sarah and Stuart's!
Take a look below and let me know what you think...
If you've stalked my pages long enough you'll know I love filming a wedding morning.
It not only helps everyone relax around the video camera (most of us HATE being on camera, me included) but it's also nice to capture more relaxed moments before all the formalities begin.
Like painting little girls finger nails, big hair and demolishing croissants in this case!
It was so lovely seeing Sarah again and catching up after so long as well as meeting all the other girls.
Over at the guys it was all about the final details and that beautiful window light in the house before they headed over to the church.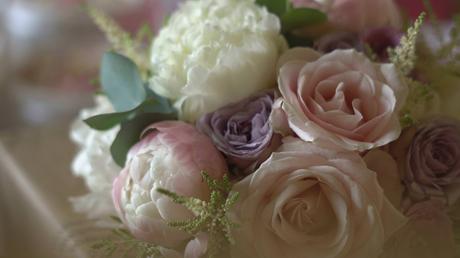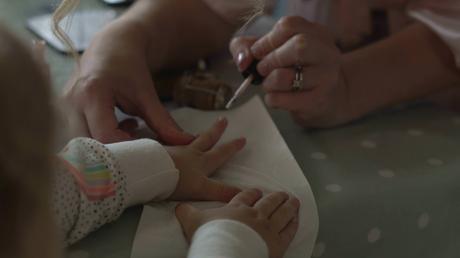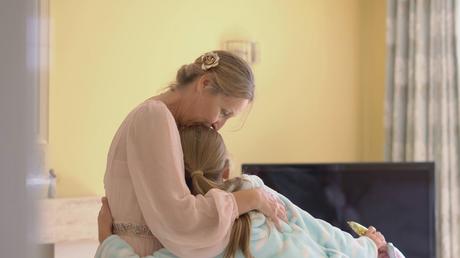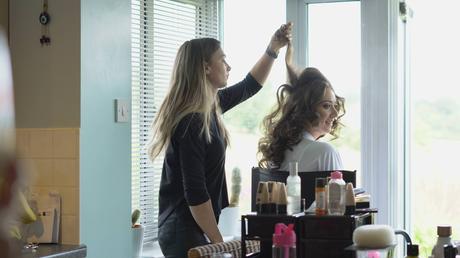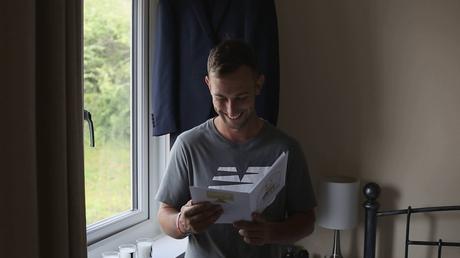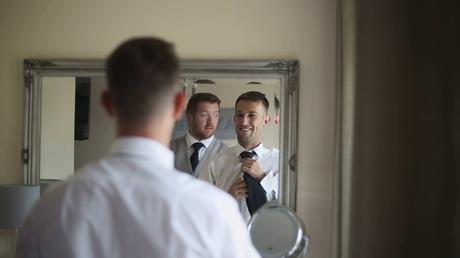 Lara was soon getting in to her wedding dress, with the help of her Mum, before she got to show off her finished look to all the bridesmaids and Dad at the bottom of the stairs (another of my favourite moments).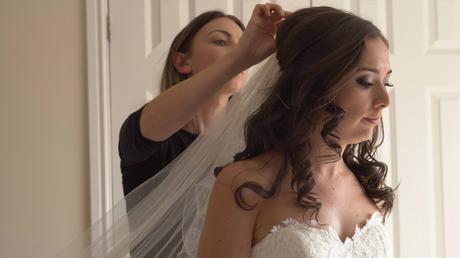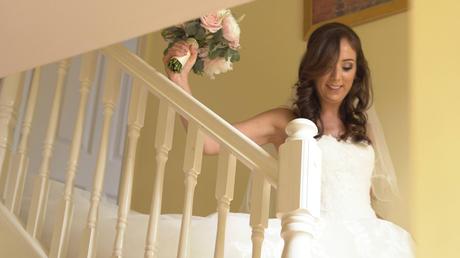 The flower girl was more impressed with her new pony toy though I think...
After a bit of car manoeuvring we were soon on our way!
Simon waited nervously inside the church as we were running a little late but couldn't stop smiling as soon as he got to turn around and see her (yet another favourite moment that comes with SO much pressure to capture on video!).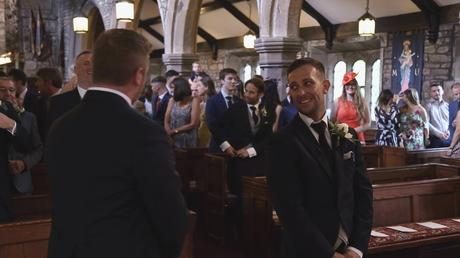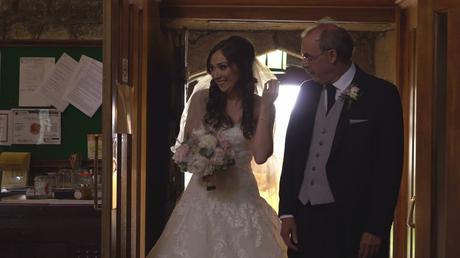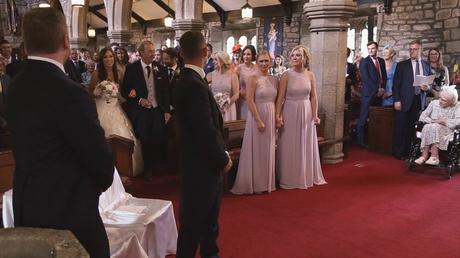 What I love most about the days after a wedding day is the random things the couple may remember.
The day goes by SO fast. Everyone will tell you that!
Lara emailed me after and the one thing she picked up on was remembering Simon coughing on her hand before he said his vows! All caught on the video too haha.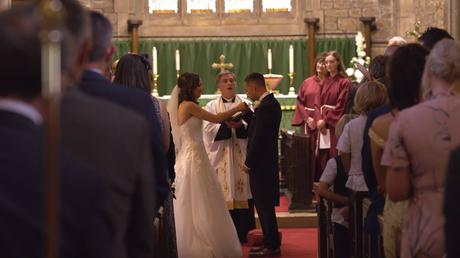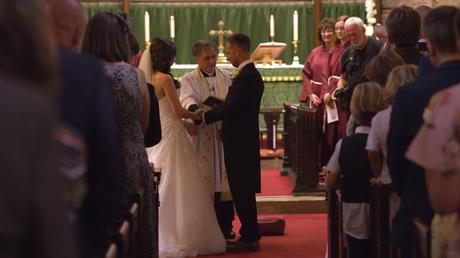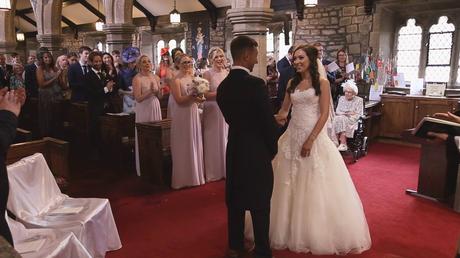 After lots of glances and giggles they finally got to enjoy their first kiss as husband and wife and they were soon heading back out in to the sunshine for a few formal family photos organised by the super talented Meredith's ( Lesley and Shaun Meredith, Meredith Photography).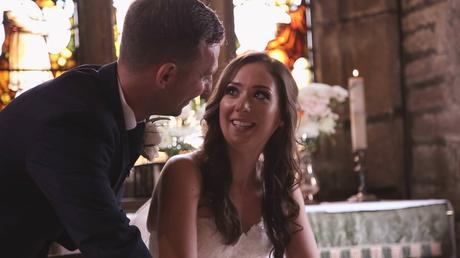 Then we had the fun of organising all the guests outside St Bartholomews and St John's Church to shower the happy couple in loads of pretty Dollz confetti!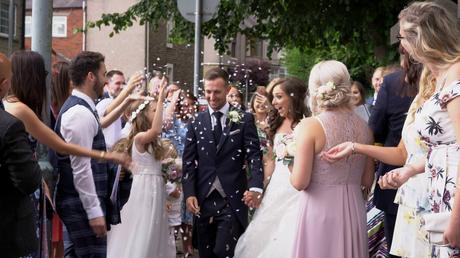 Guests then made their way over to Mitton Hall in Clitheroe just before the rain started to enjoy drinks on the terrace with a little bit of acoustic music and a lot of catching up with friends and family.
I've never seen someone so excited to see someone as Lara was to see Rocco arrive. And the feeling was mutual as he ran up to give her lots of kisses!
Lesley and Shaun did an amazing job at trying to pose them all before we all headed in for the formal wedding breakfast inside Mitton Hall.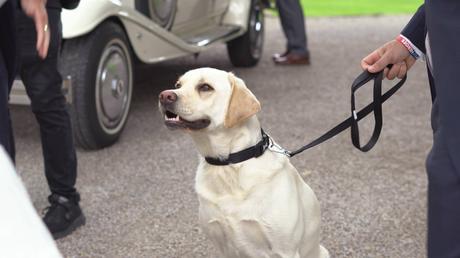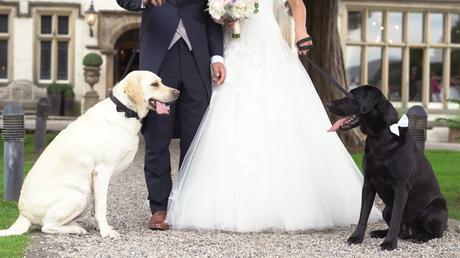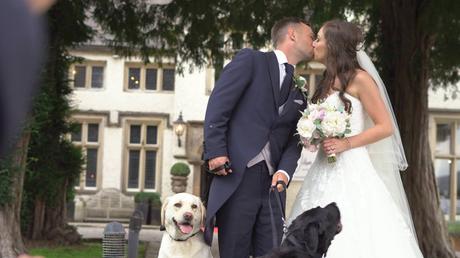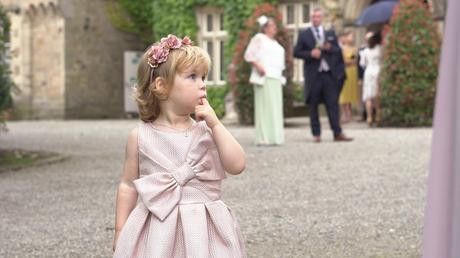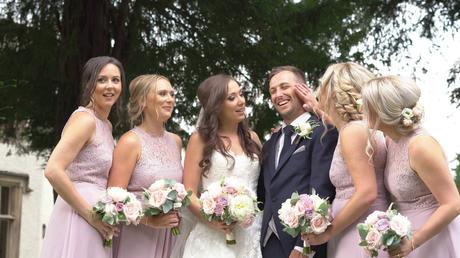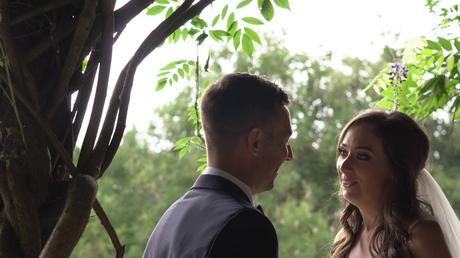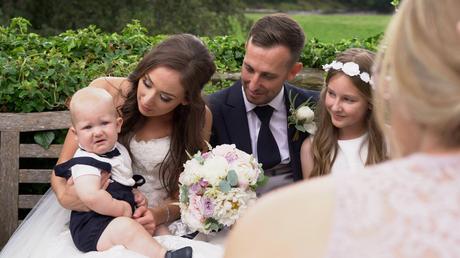 Once everyone's bellies were full from the amazing 3 courses (Mitton really do this part well!) it was time for the wedding speeches.
I LOVE hearing personal and fun wedding speeches and they're always fun to film as a wedding videographer.
Father of the Bride, Simon (the Groom) and the Best Man did a great job of keeping it personal and not going too crazy with help from Google!
Lots of laughter and a few tears ensured they were all a success!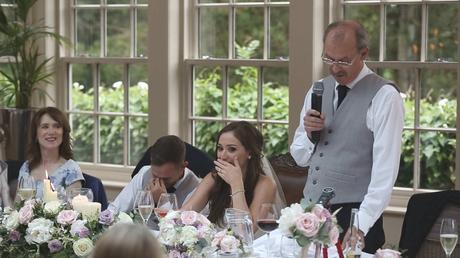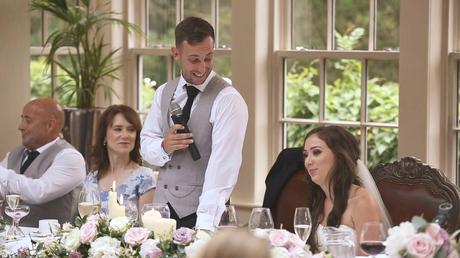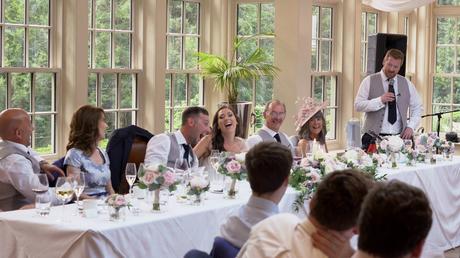 Guests soon made their way back outside to enjoy some evening drinking whilst the wedding photographers and I snuck the couple away for some nice and relaxed wedding shots down on the lawns.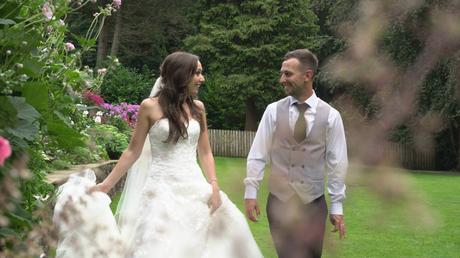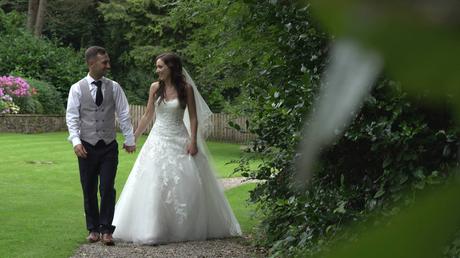 It was soon time to head back inside to cut the cake and enjoy the first dance.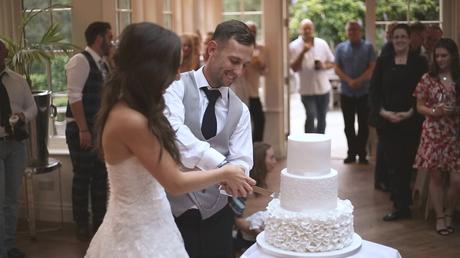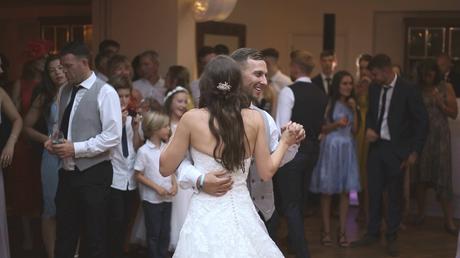 Would you believe they only picked the song that week? I can remember the challenge of picking a first dance song too, despite it being 10 years ago now haha.
It really was a fun day and a pleasure to film so thank you Lara and Simon for choosing me to be your wedding videographer 🙂
If you're getting married over at Mitton Hall and still looking for your wedding videography why not get in touch?
I'd love to send you over a copy of my wedding videography brochure to help you figure out if I'm the perfect wedding videographer for you....
CONTACT ME HERE 🙂
Not quite ready to chat?
You can see more of my work over HERE on my Wedding Video Portfolio.
Or, maybe you'd like to find out more about me? You can do that HERE!
Wedding Photographers - Lesley and Shaun Meredith
Wedding Hair and Make-Up - Jenni Ward Makeup
Wedding Flowers - The Flower Shop, Clitheroe
Wedding Cake - E Bella
Wedding Reception Venue - Mitton Hall Hotel, Clitheroe
Wedding Cars - Special Wedding Cars Lancashire
Wedding Dress - Emma Hartley Bridalwear