Authorities in Exeter, Rhode Island are baffled as to why someone would abandon dogs at the Veterans Cemetery there. One month ago a three-year-old English Bulldog was found abandoned there. Then ten days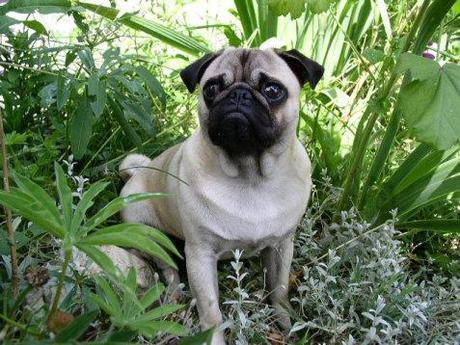 ago two Pugs were also found abandoned in the same cemetery. Lola is six years old and Beatrice is ten years old. The dogs were in good shape, showing no signs of abuse or neglect. They were even left with a bag of food and some treats. 
Small dogs and older dogs are especially unable to fend for themselves when left alone. The area around the cemetery is wooded and home to predators.
The Rhode Island Society for the Prevention of Cruelty to Animals (RISPCA) is trying to find out who the person might be since animal abandonment is a crime. The person responsible could be charged with a misdemeanor that carries a maximum penalty of 11 months in jail and a $500 fine.
The RISPCA encourages people to make sure that they turn over unwanted pets, or pets they can no longer care for, to someone who can care for them rather than leaving the animals on their own. Anyone who knows who the owners of these animals are is asked to please contact the RISPCA.
In an unrelated, but strangely similar story, a 12-week-old Siberian Husky was found abandoned in the Mt. Hope cemetery in Ingham County, Michigan on Monday. However, in this case, the animal was severely emaciated and had numerous infections all over his body. He was also wearing a harness that had grown into his shoulder area. When animal control officers tried to pick him up he would cringe and whine in pain.
Now bearing the name "Odie," the puppy is now slowly recovering at the Ingham County Animal Shelter. If you know who his owners are, please contact Ingham County Animal Control.