Sunday, June 17 is Dad's Day… here are some last minute gift ideas for dads with dogs…
books from a dog's point of view
Spencer Quinn's book series about Chet the dog, a canine sleuth, who helps his owner Bernie solve mysteries in his own way, from his dog's perspective, make good reading and summer reading…
http://celiasue.com/2011/08/30/the-doggie-detective/
The new book in the series, A FISTFUL OF COLLARS, will be on sale in September. In the meanwhile, help dad catch up to date with the The Dog Who Knew Too Much and other books in the series.
strap caddy
Drivers in many places face laws where they have to drive with hands-free devices and many others are facing legislation headed in that direction.  Here's a great idea for dad hitting the road this summer who is looking for a great new way to stay hands-free with his cell phone.
Introducing the StrapCaddy, that is designed for hands-free talking.  It can hold an iPhone 4 and 4S securely while dad uses the iPhone's speakerphone.  The StrapCaddy is perfect for dads on the go who doesn't have or doesn't want to use Bluetooth devices.  It stays on the vehicle seatbelt and is ready to be used anytime.  The StrapCaddy is inexpensive and portable, making it the perfect for trips or for dads who do not want to clutter the interior of their cars with clumsy phone mounts.
It's the perfect idea for a dad with an iPhone.  The StrapCaddy fits any iPhone 4 or 4S and will soon be available for HTC Android phones
http://www.strapcaddy.com/
puplight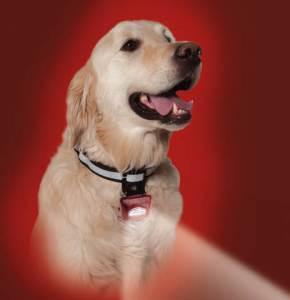 Puplight2  is twice as bright as the standard Puplight safety light and comes with a reflective collar.  helps dogs with poor vision see better
1. PupLight makes dogs visible up to a mile a way. PupLight is visible from all angles and the dog walkers body doesn't block the light from behind like most other products because the illumination makes a very visible halo of light. PupLight keeps dogs safe and visible on or off-leash.
2. PupLight provides so much light with it's 3 ultra bright white LEDs you can see yards ahead of the dog when walking on leash. This allows you to see hazards ahead. Dead animals, poisonous animals, rancid food, holes, uneven sidewalk, ice. This added funtionality makes it the best product for dog walking.
3. The super bright light helps dogs see better. (Dogs 10 years+ or with cataracts can't see well in the dark any more and they, in particular, like PupLight.)
4. It's the only dog light that uses AAA batteries so it's much less expensive to use over time when compared to other lighted dog products. You can also use re-chargeable batteries with it. The batteries are long lasting (up to 150 hours)and easy to change
5. PupLight was designed with long hair dogs in mind. Much of the light from a lighted collar is covered up by the fur of a long-haired dog. PupLight has a fur guard which keeps the dogs hair away from the light.
6. It comes with an easy on easy off adjustable elastic band so it's easy to use. The collar is not attached to the leash so the light stays focused forward.
7. The light is adjustable and has a rim on top so it doesn't shine in to your dogs or anyone else's eyes.
8. The bright lights scare away wild animals
PupLight makes your nighttime dog walks safe and enjoyable and makes your dog visible off leash.
Joy in a Bottle
Urban Moonshine's new Organic Joy Tonic delivers a powerful blend of  aromatic herbs and flowers to ease tension in the body while calming the mind of stress and anxiety.  The herbs used in the Joy Tonic can help to adjust the level of tension in the nervous system, internal organs, and blood vessels.  Its volatile components can reawaken people when they feel sad, uninspired or withdrawn and relax them when they feel stressed, anxious, frazzled, and overwhelmed. Aromatic plants such as the ones used in the Joy formula help to keep your heart uplifted and body resilient during moments of stress.
Joy Tonic can be used to relax into a restful night's sleep and also bring more depth to dreams as well as enhance dream recall.  Joy Tonic is made from a proprietary blend of Organic Motherwort, Organic Linden; Organic Rose, Organic Lemon Balm, Organic Lemongrass, Organic Mugwort, Organic Grape Alcohol and Water.  Urban Moonshine Joy Tonic is offered in 3 sizes: a 2 oz bottle that is ideal for the household apothecary; a ½ oz pocket spray bottle for on the go; and a large apothecary size 8.4 ounce bottle that can also be used to refill the other sizes.
Tonics strengthen health over time, and Urban Moonshine encourages people to make a commitment to embrace them as part of a regular regime to build radiant health.  Joy tonic is about creating more space for joy in people's lives not just about treating the symptoms that accompany a lack of it.
Build a Jerky
Even jerky can be ordered exactly how he likes it: Customize a box tailored to his tastebuds by choosing his favorite meat, rub, marinade, and glaze
To buy: $22 for medium set, slantshackjerky.com.
Wow him with a trio of gooey cheeses (Fontina Fontal, Comte St. Antoine, Tickler Cheddar), plus a side of smoked bacon.
To buy: $40, murrayscheese.com.
Dog bow wow tie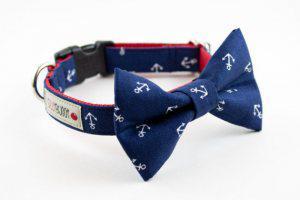 http://www.realsimple.com/holidays-entertaining/fathers-day-gift-ideas-10000001737948/index.html
Get a T-shirt; have your dad's dog's photo put on the shirt. Below the photo will be the caption, "Man's Best Friend."
Blog Hop time…  thanks to Life with Dogs,Two Little Cavaliers and Confessions of the Plume…  grab the blog hop code…