Yesterday I saw this amazing dog scarf tutorial at A Pair of Pears, and I decided to rush to the store for some yarn. After knitting a couple of hours yesterday evening while Tom was watching YouTube videos of trucks stuck in mud (cooler than you think it is), I finished my dog scarf. This morning I stuffed it in an envelope and sent it to my dog (in The Netherlands). When it arrives I'll post the pictures so I don't spoil the surprise just yet.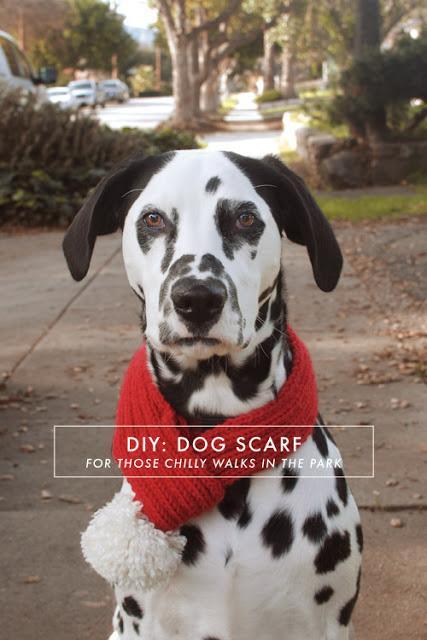 However, if you are just as enchanted by the picture form A Pair of Pairs, have a look at their tutorial!!
I can't wait to show you my version!!