You have to laugh out loud at these clever Dog and Cat Eye Charts.  They would make a great gift for a veterinarian, but just as great as posters for adult and child dog and cat lovers.
Created by Local Paper Company, the posters mirror the standard eye charts in design, except for the characters, of course, which consist of a dog's favorite things and a cat's favorite things in descending order on their respective charts.
Dog Chart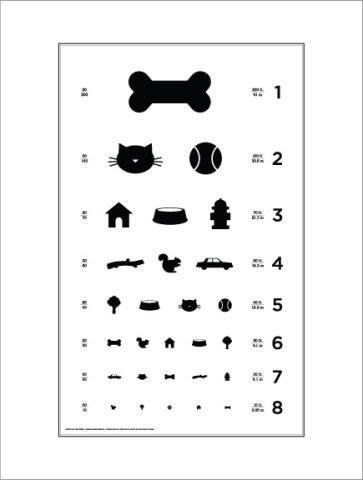 Dog Eye Chart by Local Paper Company
Cat Eye Chart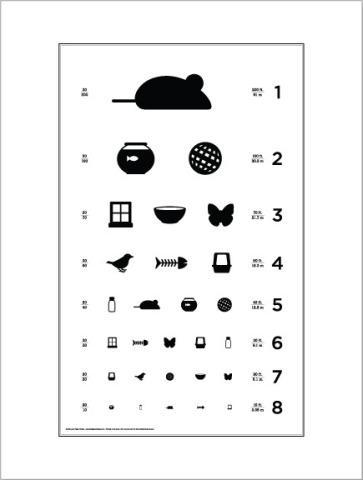 Cat Eye Chart by Local Paper Company
You can purchase these from the Local Paper Shop as a pair or individually in two sizes.  The site also has some good close-up images of the charts. One dollar from the sale of each poster will go to the Best Friends Animal Society. 
Be seeing ya!
(via)
That's the buzz for today!