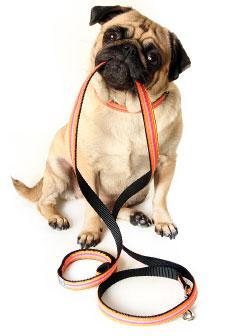 Before teaching your dog not to pull, you need to get him accustomed to wearing a collar and walking on a leash.
(Check out Commanding Heel and Leash Manners)
From your local pet-supply store, purchase an adjustable buckle collar of fabric or leather. Take your puppy's neck measurement before you go. The collar should be snug, about as snug as a turtleneck sweater, high on the neck and just behind the ears, so that he cannot back out of it or catch it on anything. As your dog grows, you may have to buy a larger collar.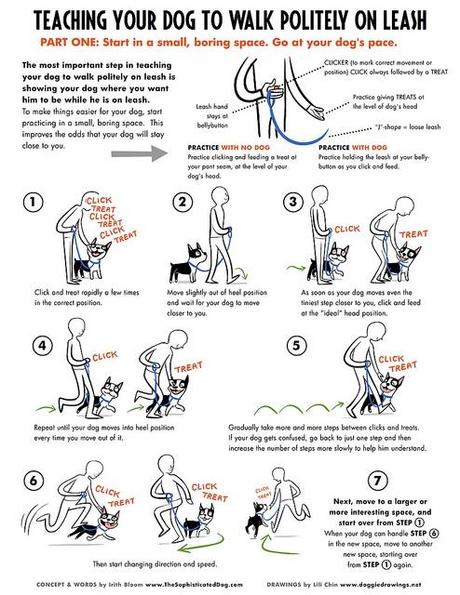 \
Leash Training Your Dog *
For your leash, choose five-eighths-inch-wide cotton web or leather, six feet in length. Either one will hold even the largest of dogs. The least desirable leash is one made of chain—it is extremely uncomfortable both for you and your pooch.
Fasten the collar around your dog's neck and see what he does. Most puppies show little reaction to a collar. Some will scratch their neck at first, but as they become accustomed to wearing the collar, they ignore it. When he is used to his collar, attach the leash and let him drag it around.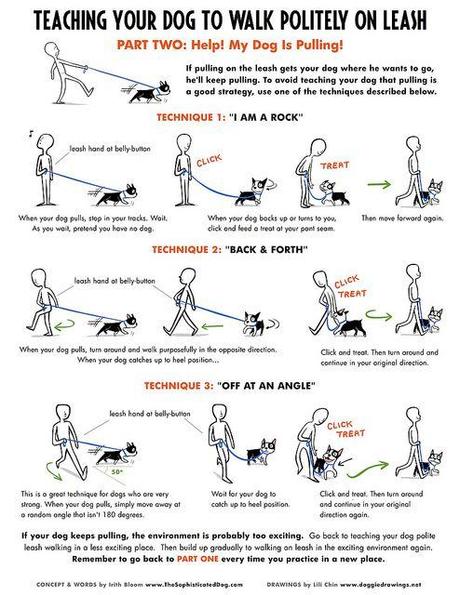 Leash Training Your Dog *
You will need to supervise him so that he does not get tangled. Once he ignores the leash, pick up the other end and follow him around. He will happily wander off wherever his fancy takes him. You are now ready to show him where you want to go.
First, use a dog treat to make him follow you and then gently guide him with the leash, telling him what a good puppy he is. If you are teaching outside, use the treat to coax him away from the house and the leash to guide him back toward the house.