Do you let your blog take a break? Mine almost did this morning as I am learning so many new things. But then I thought maybe I should pose the questions to you - my readers - what do you NEED to learn next?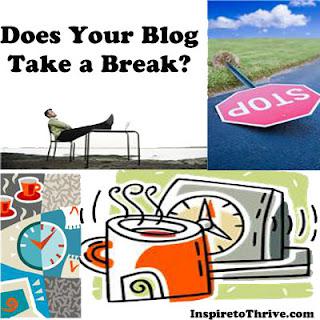 I am learning so much as I moved one blog over to a self -hosted WordPress site. I have not gotten too creative with it but it's a blog about infectious diseases so how creative can you really get? I am looking to move this blog over too to WordPress but need more time to make several decisions before I do. Of course I have so much more to learn the more I do learn.  
I have been experimenting with different types of ads to generate a little money from blogging. You may have read earlier about my affiliate experience and depending on which state you live in if you can participate in all or just some of the affiliate programs. 
I am also thinking about making over my Facebook Pages - I do have 3 that I manage and design. I have until March 30 to accomplish that task. The new timeline for Pages will be in effect March 30 according to Facebook. Mind you, it's still in the thinking phase. How do I want the Facebook pages to look? Have you done your Facebook Page yet?
I have also been experimenting with different social networks and seeing which are bringing in the most views and which are worth spending the time on or not. I'm not sure I could even count how many I have on anymore, could you?
So if you don't see a post for a few days you'll know why - I am busy learning new things and creating new Facebook page images for the timeline designs. Please take the poll below and let me know what you need to learn next so I can focus on it for you. 
Does Your Blog Ever Take a Break?
<a href="http://polldaddy.com/poll/6014503/">Which Would You Like To Learn More About</a>