I had a spare moment the other day and the weather was set fine.  I decided it was a good day to visit the Doddington Hall sculpture exhibition.  I think it is probably eight or nine years since I last visited Doddington so I was overdue a return visit.  I was really looking forward to seeing the sculptures as I am having a bit of a year of sculpture gardens.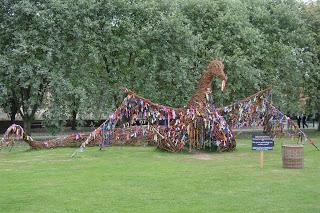 When you arrive you are greeted by a huge wicker dragon.  It was brilliant, such a great way to lead you in through the front gate.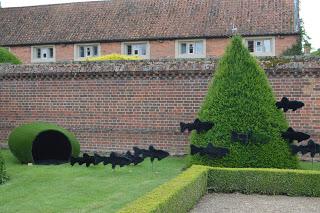 Just inside there is this great shoal of fish.  Superbly simple yet effective.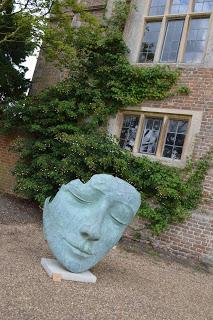 The sculptures are very well placed and work well with the background.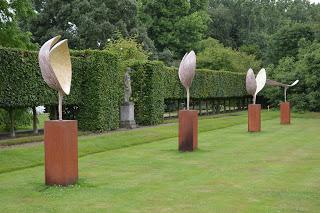 I was hugely taken with many of them.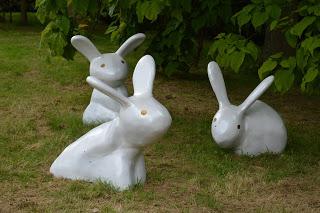 I loved the bunnies.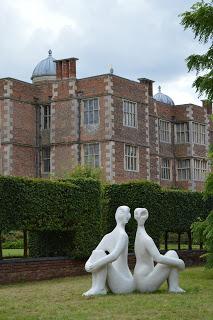 These two huge figures worked perfectly with the Hall backdrop.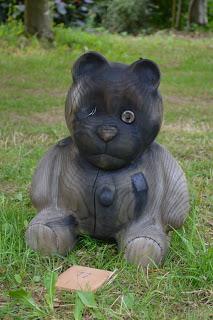 This might just be the saddest bear in the world.  It is meant to look sad, but it might just be too sad for me.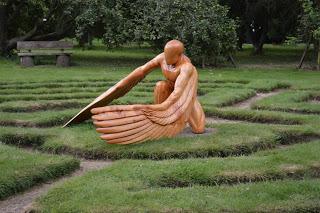 I loved this winged figure and its placing in the maze.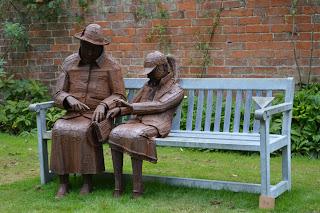 As ever I am not showing anywhere near the amount of sculpture there is to discover; and discover it you do.  There are numbered arrows to help keep you on track to find them all but I would not swear that I did.  You have to keep remembering to look up, down and across.  There are wonders at every turn.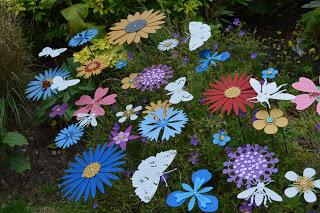 I adored these.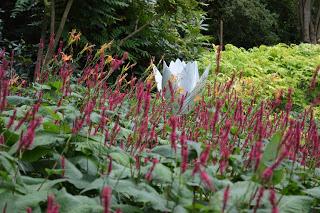 I realised part way around that I was not looking at the gardens, this was a mistake, the gardens are great in themselves.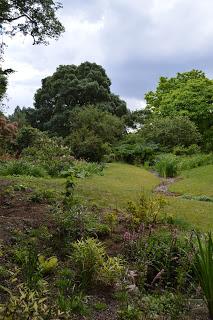 There is some wonderful planting and great views.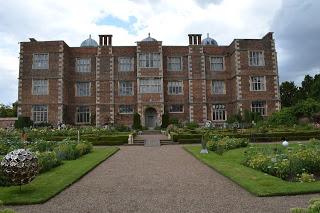 The formal gardens in front of the Hall are a great example of formal gardening and knot gardens.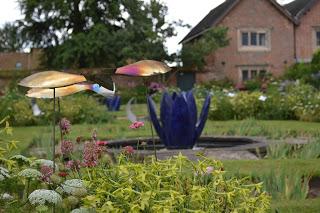 It was all rather wonderful. I left very inspired and very happy.
The sculpture exhibition is on until the 11th September, if you have time it is worth going.