Dodd Frank Wiki
An Originator's Cheat Sheet
Disclaimer: This article does not represent legal interpretation or advice.
Though the CFPB has undoubtedly undertaken one of the largest regulatory reforms since the Great Depression, it seems we may be in for more surprises yet. A recent Dodd-Frank Progress Report revealed that, of the 398 total rulemaking requirements, there are still 24.6% of rules that have not been written. With mortgage originators still recovering from last January, the confusion surrounding the already finalized rules remains outstanding.
In the tips that follow, we summarize some of the principal aspects of Dodd Frank as it relates to originators. There will be much more to say as the last 98 rules are written. As requirements are finalized we will continue to update the compliance management tools in MortgageDashboard and provide users with Dodd Frank wiki resources such as this. We hope you'll find this short guide helpful. Links to the complete CFPB compliance guides can be found next to each point.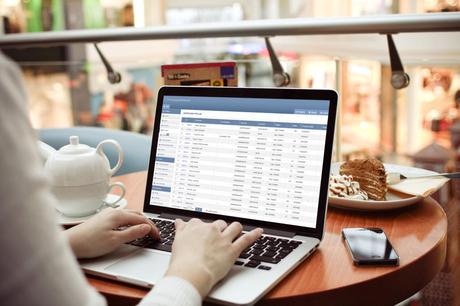 1. Qualified Mortgages must meet the following requirements
(CFPB Qualified Mortgage Guide for Lenders)
DTI must be 43% or less (except for GSE, FHA, VA or USDA)
Points & fees are less than or equal to 3% of the loan amount (for loan amounts of $100,000 or greater)
There can be no risky features such as negative amortization, interest-only, or balloon loans
The maximum loan term is 30 years.
2. Consider these 8 Ability to Repay underwriting factors
(§ 1026.43(c)(2)-4)
Current / reasonably expected income or assets relied on to repay loan
Current employment status
Monthly mortgage payment for this loan.
Monthly payment on simultaneously paid loans
Monthly HOA, Property taxes, and insurance payments
Debts, alimony, and child-support obligations
Monthly debt-to-income ratio = total monthly mortgage obligations + total monthly non-mortgage obligations / gross monthly income
Include credit history
3. Verify underwriting factors properly
(§ 1026.43(c)(3)-4) Generally speaking, you cannot simply accept what consumers say about their financial situation. The 8 underwriting factors must be verified by reliable third-party records such as W-2's or payroll statements. There are a wide variety of sources you can use, including:
Tax returns
Bank statements
Receipts from check-cashing services
Benefits-program documentation
Records from an employer
Credit reports
Student loan statements
Court orders
Lease Agreement
4. Be consistent across all files and underwriters
(§ 1026.43(c)(1)) Your organization is responsible for developing and applying its own underwriting standards and keeping compliant as rules change. Should internal policies vary between underwriters, your financial institution may be unable to prove a borrower's ability to repay and become subject to consequences. Use a standard form to document income calculations and apply this form across all files and underwriters (Dodd Frank wiki side note: MortgageDashboard currently offers this through the Debts, Income & Assets Worksheet).
5. Send a copy of the appraisal to your borrower at least 3 days before closing
(ECOA Valuations Rule) Prior to Dodd Frank amendments to ECOA (Regulation B), lenders were only required to provide a copy of the appraisal upon request on FHA, VA and USDA loans. Today, the ECOA Valuations Rule requires lenders to provide copies of any valuation, including appraisal, to borrowers promptly after completion or three days before the loan closes. Even if the loan does not close, lenders are required to send copies of the file to the borrower.
6. You can waive the ECOA Valuation Rule
(ECOA Valuations Rule) If certain requirements are met, borrowers can waive their right to receive the appraisal three days before closing. In this case, the lender can provide these documents as late as the day of the closing.
7. You cannot waive the 3 day appraisal for HPML loans
(TILA HPML Appraisal Rule) There are several differences between the HPML Appraisal Rule and the ECOA Valuations Rule. Among these, HPML loans cannot waive the 3 day appraisal rule. Additionally, the HPML Appraisal rule requires:
A written appraisal performed by a certified licensed appraiser. (§§ 1026.35(c)(1)(i) and 35(c)(3)(i))
The appraiser must visit the interior of the property and provide a written report. (§ 1026.35(c)(3))
8. Be able to prove you provided the Homeownership Counseling list
The 2013 HOEPA Final Rule requires lenders to provide applicants with a written list of HUD-approved housing counseling agencies. A list of nationwide HUD-approved counseling intermediaries can be found on the CFPB website. However, a lender must be able to prove that the information was provided on the day of the disclosure. The best way to do this is printing the form from the CFPB website. When printing directly from the site, it will also print the date in the header. If, instead, you save the file as a PDF, you'll need to provide an additional disclosure (Dodd Frank wiki side note: MortgageDashboard generates the list and provides the date automatically).
9. Make sure there is an adequate flood insurance policy
(Small Entity Compliance Guide) A lender must ensure that any flood insurance required for the property is in place. The minimum amount of flood insurance required is the lowest of:
100% of the replacement cost of the insurable value of the improvements
The maximum insurance available from the NFIP, which is currently $250,000
The unpaid principal balance of the mortgage
If you have reasonably decided after 45 days (and sent a first and reminder notice) that a consumer has failed to maintain required insurance, you can charge for force-placed insurance. Force-placed insurance is any hazard insurance (or flood insurance) that the lender obtains on behalf of the borrower.
10. Understand the requirements for error resolution and information requests
(Small Entity Compliance Guide) If consumers send a written request asking for an error to be resolved or for information on their account, you must:
Acknowledge the request within 5 days of receipt
Correct the error and provide a written explanation of the correction or investigation to the consumers within 30 to 45 days of receipt
Provide the requested information or conduct a reasonable search for the information and provide a written explanation to the consumer why the information is unavailable within 30 to 45 days of receipt
MortgageDashboard manages compliance on behalf of the lender.
Discover More about MortgageDashboard
Built-in Compliance Management Software
Depending on where your business is located, you may need to comply with a vast array of ever-changing rules and regulations. For most companies, compliance management can become a burdensome task that may require additional employees. This is why many of the nation's top lenders turn to MortgageDashboard, an enterprise solution that provides an all-in-one system and manages compliance on behalf of the lender. Through the C-Alerts extension, MortgageDashboard can flag non-compliant actions and immediately notify lenders before they proceed. Providing a robust audit trail, the system guides users through every step of the loan process. As new rules are finalized and implemented, MortgageDashboard is also updated. The result is a fully compliant system that eliminates third-party systems, increases data integrity and keeps your originators out of hot water.