If you have ever seen Apocalypse Now, this is the compendium piece that you must view to get the full effect of the film.  Watching the film, you get the sense that a little of the filmmakers sanity and that of the cast, was given up to complete this film.  It's a masterpiece to say the least, one that will be remembered forever by filmmakers and is iconic in its scope.  While the film itself was a piece of masterful work, the production and overall toll of making this film almost brought about the destruction of Francis Ford Coppola's career.  Heart of Darkness brings you a behind the scene chronicling of what ultimately became one of the best films made.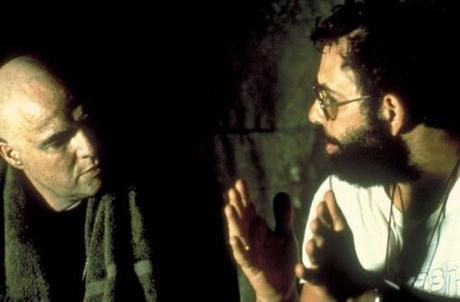 The documentary highlights all the struggles that came with making the film in 1979.  It wasn't until 1991 though, that this documentary would come to light, showing off all the pangs that would mar the production of the film and watching the slow destruction of the director and his psyche.  It might seem a bit melodramatic, but watching this documentary that gives an intimate look at the problems of filming this movie and wrangling the star-studded cast is pretty daunting.  The documentary pieces together video, interviews from the cast and flowing narrative that kind of lingers around, catching all the chaos from the production set and directing by Coppola.
Heart of Darkness (not to be confused with the book of the same name, which Coppola uses for inspiration in Apocalypse Now) is a seminal work in documenting the outrageous production of Coppola's work.  You witness set disasters, financing issues and trying to control a cast that is slowly just ebbing away at the production.  It is a document to how bad filming a movie can be, but also because it shows that there is a side to filmmaking that can even destroy a director.  I kind of liken this to the Don Quixote documentary, Lost In La Mancha, which chronicled the filming of the Terry Gilliam directed adaptation of the book.  You get to experience the film first hand from the behind the scenes camera and testimony from the actors that took part in the madness.
Advertisement