Hi Huneybees,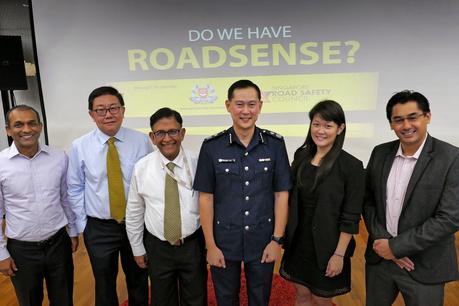 As the country develops and move forward, I see more and more cars on the road. But riding as a passenger in my hubby's car has started to get scary as drivers start to get a little too aggressive with stress building up and seems like technology has slowly crept in and get in the way of drivers.
That is also why Singapore's Traffic Police held a multi-disciplinary dialog session recently as part of their Use Your RoadSense movement. Part of the larger Safer Roads Singapore action plan, the Use Your RoadSense movement looks to spark self-reflection among all road users, raise empathy and respect for each other on the roads, in turn leading to the development of a new road culture, eventually reducing road accidents when our roads are safer and better for all.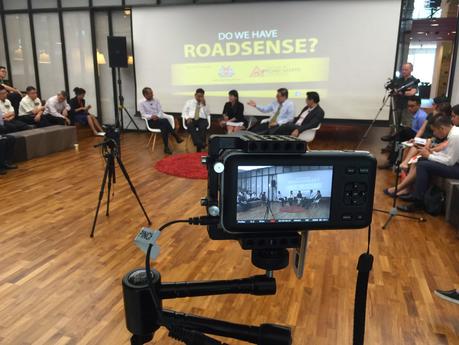 This movement is a fresh approach to educate and engage users on road safety in Singapore, to facilitate understanding between the diverse road user groups – pedestrians, cyclists and motorists. Also sparking this active engagement and co-creation approach to crafting road safety initiatives between the Traffic Police and the public.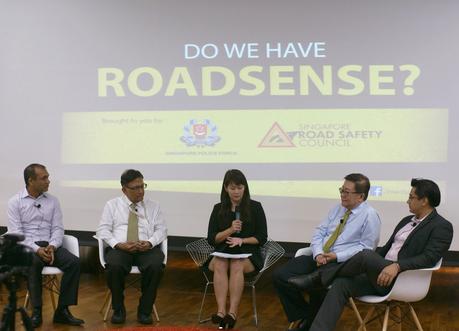 Through this movement, Traffic Police hopes to hold many conversations with the various road user groups to understand their road safety concerns and hear their ideas on how a culture of safer road use can be cultivated in Singapore.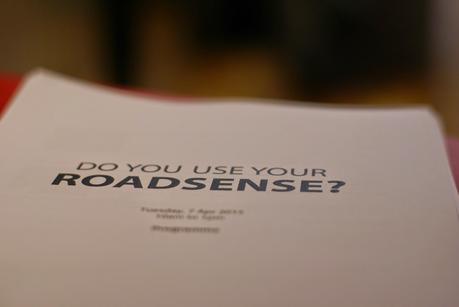 The first of these many conversations was the dialog session held on 7th April 2015 with Traffic Police gathering a panel of field experts to look at how direct and indirect factors such as road planning, road technology, socio-culture and human psychology affect road attitudes and driver traits, giving a direction to our "RoadSense".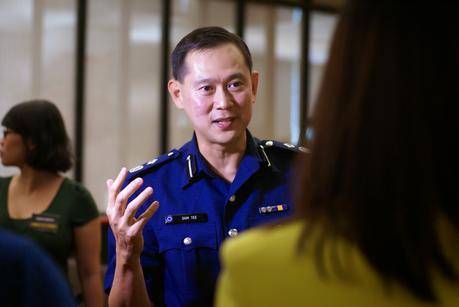 "Traffic Police needs to take a larger, holistic view of our traffic road policing, in view of the changing road environment today. Users are now more diverse and come from different backgrounds and grew up in different times. Road and car technologies are also affecting our attitudes on the roads. We are always connected and are faced with more distractions.
We may have one of the safest road networks in the region but we can do more to cultivate good road behavior and discipline. Road safety is not just about enforcements. We need to build a culture of self-discipline, care and empathy on our roads. We hope this movement provides the foundation for it. As we adopt a multi-perspective approach to road safety, we call upon all individuals, organisations and companies to work together on this shared initiative to develop a new road culture for Singapore.

" 
--- Assistant Commissioner Sam Tee, Commander Traffic Police.

If you have interest to learn more about the movement and what the RoadSense is all about, go ahead to take part in the conversation online, at the 
Use Your RoadSense Facebook page
. Share what having, or not having #RoadSense is, and support the movement by getting others around you involved. Visit 
www.facebook.com/roadsense.sg
 for more details.

Let's be observe more road safety and roadsense!Let Singapore be a great place to drive in! Drive safely! :)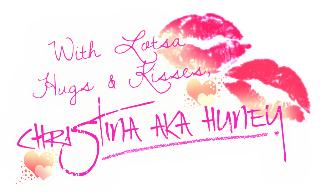 Don't forget to stay tuned to my blog / like my blog's Facebook page / follow me @huney_84 on Twitter & Instagram  for the latest updates!
http://www.huneyzworld.blogspot.com http://www.colourhuney.blogspot.com