As a nurse and couples counselor, I often view my clients from many perspectives, including medically and emotionally. When someone new makes an appointment for counseling, I use all my senses and experiences to place how they fit in their world. I try to see and hear with an increased depth and volume.
These days 3-D movies are crowding the theaters. Once a '50s phenomenon, they are making a big comeback. Why? To give a fuller and more intense movie experience and to bring objects, places, and events up close and personal.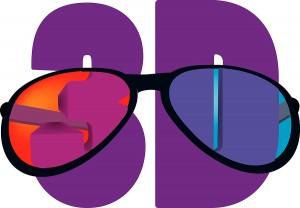 How many dimensions does your love relationship experience?  Do you see and experience your connection with your partner with depth and excitement, or is your connection one-dimensional and flat?
How can you view your relationship from a 3-D perspective without those silly glasses? Try these suggestions:
Really look at your partner. Notice what they are wearing, the texture of their skin, gloss of their hair, how their facial expressions change, and their way of moving around a room. Take a mental picture of your partner and tuck it away in your mind.
Listen carefully to what your partner says, questions they ask, and requests they make.  
Learn about their interests and really care. Find out what they enjoy, wish for, and are fearful to face.
Do something new with your partner. A new interest might jumpstart new excitement in your relationship.
Learn how they spend their eight hours at work each day. This just might give you new insight into your partner's talents and abilities.
Ask about their sense of spirituality and what helps them cope personally when times are difficult.
So often, especially in long term relationships, we think we know all there is to know about our partner. But, each of us is growing and changing every day and there is always something new to learn about another.  Seeing your partner in 3-D will add intensity to your relationship that will deepen your bond in a colorful, exciting way.