This is something I always have wondered about. When do you give up?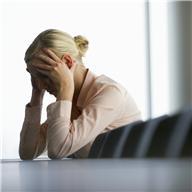 Being in sales for many years it's hard to give up on a sale or new client. You always think you'll have a chance if you just don't give up.
I was on Stumble Upon the other day cleaning up my follows as you can only follow 500 people there. I noticed so many users that were no longer active. Why did they give up I wondered? If you read my earlier post on
StumbleUpon
its not the easiest social media website to understand.
After all StumbleUpon now accounts for more than
50%
of all referral traffic from the top social media sites.