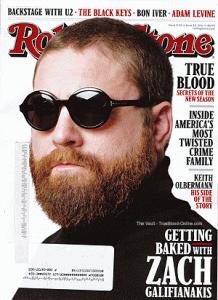 In the June issue of Rolling Stone magazine that I just received in my mailbox today, True Blood is mentioned in the Summer Cable Preview section.
In the article on True Blood, written by Doree Shafrir, there's not much that we don't already know, except that Alan Ball hints about negotiations for a Season 5 and of his possible departure. To quote the article, he says: ""… I don't believe that True Blood is 100 percent dependent on my participation." Could this mean that Alan Ball might leave the show? He certainly has a very strong writing staff, but somehow I just can't imagine the show without his oversight and influence.  We feel your influence, Alan!
Stephen Moyer is quoted as saying that this season is all about witches, Wiccans and warlords and that the show will delve into the distant past.  I for one, love the flashbacks, so bring it on!
And, of course the inevitable quote about who will Sookie end up with. My opinion is that we will just have to wait and find out. However, for the drama to continue, somehow even if she finds her man in Season 4, I can't imagine it will be for long, because we sure hope that Alan Ball gets that fifth season.
Click on the image below to get a larger view.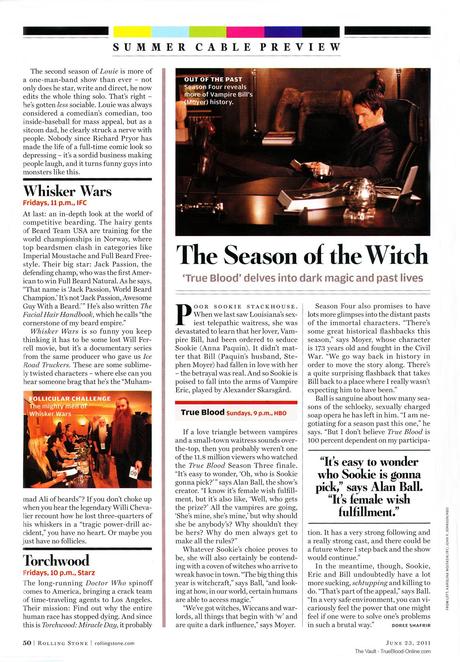 Go on over and get your copy of Rolling Stone Magazine.