Do We Care About the Oscars?
The idea behind this is to look back at every single film that was nominated for,
·   Best Picture
·   Best Actor
·   Best Actress
·   Best Supporting Actor
·   Best Supporting Actress
·   Best Director
 By looking back at these I will be asking the questions below to find out whether this is a film to be watched or not. This is not a full review and if I have seen the film in question I will give my rating of said film. I will also not be comparing or suggesting any other films that could or should have won this is just looking at a film and seeing if it still stands in the memory.
Film: American Sniper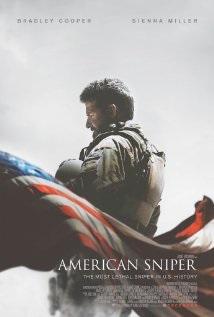 Oscar Wins: 1 Best Sound Editing.
Oscar Nominations: 5, Best Picture, Best Actor, Best Adapted Screenplay, Best Film Editing, Best Sound Mixing.
Have I Seen It?
Yes – My Rating 70%
Will I Watch It Again? No
Should Everyone Have Seen It? No because it is all about making America look like the strongest war hero country.
Most Memorable Part? I honestly can't remember anything from this film.
Thoughts On the Film: The film is so centred around trying to make out how much of a hero Chris Kyle was but also how he struggled with his personally life between conflict. In the end this is a long film that is a lot of slow building scenes with the sniper shots going on and nothing much else.
Do We Care It Got Oscar Attention? No because this is a very dull film that didn't deserve the praise it received.