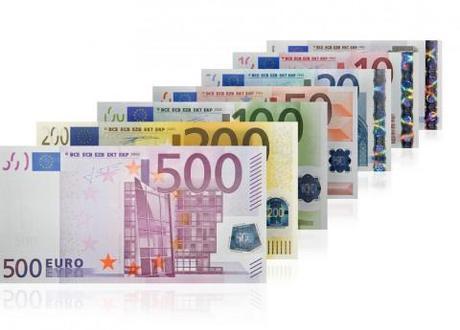 Eurozone crisis: Austerity bites photo: Tax Credits
The Background
The Greek and French election results have raised serious doubts over the future of austerity policies in the Eurozone – and some commentators are questioning whether the euro will survive the latest turmoil.
Socialist Francois Hollande saw off incumbent Nicolas Sarkozy in the French presidential elections. A major part of his campaign centred on pushing through growth stimulation policies, renegotiating the austerity-centric European budget discipline treaty his predecessor had agreed with German Chancellor Angela Merkel.
Read more about the French presidential elections at The Periscope Post.
In Greece, voters showed their displeasure at conditions imposed as part of the EU bailout deal by flocking en masse to anti-austerity candidates in the latest parliamentary elections. Pro-bailout party New Democracy came first but took just 19 percent of the vote, while leftist anti-bailout coalition Syriza surged into second place. Centre-right New Democracy has been unable to form a coalition, raising the prospect of new elections and further political turmoil. "We are going to experience some difficult days and months ahead," wrote Alexis Papachelas at Kathimeneri. "This is what always happens when a rotten system collapses without something replacing it."
Learn more about the austerity measures dividing Greece at The Periscope Post.
Election results are a reality check for the EU
"The euro has always been an anti-democratic project," wrote Simon Heffer in The Daily Mail; now, EU leaders are facing a reality check over their contempt for democracy. Rich nations are tired of bailing out those they perceive as less hard-working, said Heffer, and poorer countries deeply resent the stringent conditions attached to financial bailouts. "If they continue to force austerity down the throats of crippled European economies, they will have revolution on their hands," predicted Heffer.
Austerity is inevitable, voters need a reality check
"The weekend's elections show that a great many voters are now happy to suspend logic and go for the soft option, which will of course cost them far more dearly in the long run," lamented a Telegraph editorial. According to the editorial, any eurozone plan is necessarily dependent on Germany's willingness to bail out struggling countries – and that willingness comes with austerity strings attached. "Why should the German taxpayer, in whom the concept of prudence is deeply ingrained, continue to write cheques for people who are not prepared to accept the consequences of their own fiscal irresponsibility?"
Austerity alone does not work
"Economic austerity is a dangerous, self-defeating intellectual fad," wrote Eugene Robinson at The Washington Post – so hurrah for Greek and French voters, even though the result probably comes to late to help Greece's economy. "Putting a chokehold on government spending at a time when economies are just sputtering back to life — as the austerity fetishists have tried to do in Europe, and as Republicans solemnly pledge to do in the United States — is monumentally self-defeating," Robinson said.
The future for the euro looks bleak
"Unless the terms of Greece's bailout are made less onerous, it is heading for the euro exit door," said Larry Elliott in The Guardian. The austerity diet force-fed to voters in the wake of the financial crisis has been an economic and political disaster. And the situation is now so dire that EU leaders no longer have the luxury of taking a wait-and-see approach: "Europe is heading deeper into a double-dip recession, the banks are on life support, and there is nothing resembling a Plan B as opposition to austerity stiffens."