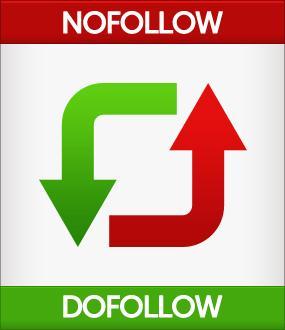 I ponder why and how crawlers search our blog or website .Are we bloggers really paying attention to this aspect of search engines?
Knowing facts about crawlers is an amazing journey. Do you want to know how search engines allocate bots to crawl your site or blog? They are allocated how much they can search anyone`s links.
Now, what is a crawler?
Do you know a web crawler is simply an internet bot that scientifically browses the World Wide Web for indexing web?
A crawler is simply a program that visits Web sites and reads their pages and other information in order to create entries for a search engine index
Within a given time, the crawler can download only a limited number of web pages and it needs to set priority for its downloads
The importance of a webpage or blog for a crawler can also be expressed as a function of the similarity of a page to a given query..
These crawlers can recover data much quicker and in greater depth than human searchers? Ensure that bots have access to the most important pages of your blog content.
I have placed CommentLuv Premium on my blog .It rewards my readers automatically by dropping a link to their last blog post at the end of the comment.
Let me tell you that CommentLuv Pro has more advanced features which can attract more traffic and comments on your blog. It has an inbuilt feature to fight spam, increase keywords, and incorporate Twitter Link and many other features. Install it on your site and get advanced backlinks to your blog.
In Word Press links are by default set as No Follow. But, I have set up my Comment UV links as the Do Follow to attract more comments and conversion.
Google has set up a No Follow Tag fashioned to avoid Google bots from crawling any link spammers have added to their comments.,
Set up a Do Follow Link.
A link is a connection that you can establish between two websites.
Let me show you how I create a connection between my blog site and other sites towards which link are pointing. Now, I can use HTML editors to create links.
A Do Follow Link has a special HTML Mark-up inside that conveys the search engines like Google, Yahoo, and Bing to follow the terminus inside the link. But this won`t make the Do Follow Link mechanically.
Just see what chances in the following case:
Google website: Link is a cursor to www.google.com
Just add the attribute rel with the value Do Follow or just leave the link as it is.
href="http://www.google.com/" target=" _blank" rel="dofollow">Google Website
Profile links, guest posts, article directories , blogroll links and original content on current topics are the way to do follow links. Do Follow Links are good for SEO and Human traffic whereas No Follow Links are only good for human traffic.
No Follow Link
A No Follow Link is a link that search engines do not follow and would not visit the destination contained in the link and will miss any of the SEO perks. It deprives your blog of Google page rank.
With my blog having CommentLuv, allowing Do Follow links can have its ads.
Let me show you how to set up a No Follow link:
Any link which doesn't have the No Follow tag fixed to it is a Do Follow link. There isn't a matching Do Follow tag.
Having CommentLuv, Permitting Do Follow links can have its merits as well as demerits.
The advantages and Disadvantages of Do Follow and No Follow Links are:
Advantages
New blogs get noticed and to gain quick mandate in search engines, Created relationship with other bloggers. Some bloggers provide a Do Follow link or banner announcing the best content of the month award and for the following month. Best reviewers Links in the sidebar are not permanent but temporary and will stay there as long as you hang on to commenting & stay well up front. It requires a lot of your attention. Employing a link builder valid for this job can be a good option. Links in the comments section pass very little page rank and Google treats the bottom links differently as compared to top post links.
Disadvantages
So it may be a nice idea to get some quick page rank especially for those who do not want to try guest posting or any other authority link building method. Go for it but side by side also build some permanent links.
The idea behind having CommentLuv on your blog with Do Follow links is to encourage comments and to give visitors the opportunity to generate backlinks to their blogs.  Spammers love Do Follow links.
I am well-honed to keep my blog Do Follow as I think the benefits of increased visitors and more interaction outweigh the rejections.
I always expect the first comment to be approved before it will show on my blog. That way, I am able to moderate things without too much hassle for me or the comment. After that, any further comments get automatically approved.