Since cell phone use has become widespread these days, have they made our manners go out the window?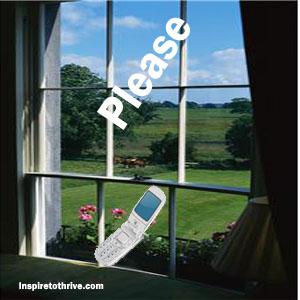 I think I have become oblivious to the cell phone usage myself until I attended a wake the other night.  You could hear a pin drop at this very sad wake and an older person started to talk on their cell phone. I thought "How rude!" talking at a cell phone while in line at a wake. I could not believe my ears. 
What amazed me was there many young people there and they were not on their cell phones.
I used to think talking on a cell was rude when:
1. At Your Office
2. In A Restaurant
3. In Church
4. In A Movie
5. In Line At A Store or Fast Food Restaurant

Do you think we have lost our manners with cell phones or have you become oblivious too? 
Where else do you find cell phone use just plain rude?