If you're new here, you may want to subscribe to my RSS feed. Thanks for visiting!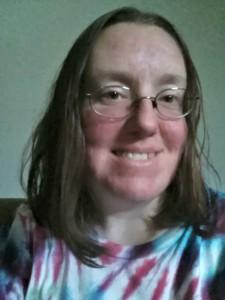 Okay, I know they say blondes have more fun, but since I'm shaving my head in just a few weeks and not dying my hair blonde, I have just got to know, do balds have more fun?
Now if you haven't been around for the last month plus, then you're probably thinking what is she talking about?  She's shaving her head?
Yup, I pledged last month to shave my head for St. Baldrick's in order to raise funds for childhood Cancer research.  And today I have made everything official in that I finally called my wonderful, amazing, supportive, and beautiful hairdresser to schedule the time to do this.
She might not actually know what she's getting herself into.  I have people feverishly contacting news sources on my behalf trying to get the word out there to get more donations.  She just might end up with a whole news crew on her door step that morning wanting to see all of the action.  But she has graciously opened up her shop to this and has even offered to shave my head for free.  So it is in fact happening on my birthday, November 2, 2013 at 10 a.m.
And as if I couldn't make the day anymore hectic we will then be having my son's birthday party.  So it's going to be a crazy day.
I am excited and nervous about this.  I have been preparing my family for the last month for this and my children still have not gotten on board with it.  I get it, they are afraid or worried how people will react.  They don't want anyone thinking that I'm sick or maybe even that they are sick.  Because that's not why this is happening.
I am doing this because I feel it's the right thing to do.  Because raising money for childhood Cancer is so important.  I do not want to find myself in a situation where someone very close to me that I know and love ends up afflicted with Cancer and then be scrambling to try to make new drug trials available.  Not that this will prevent that from happening necessarily, but at the very least I could be getting us one step closer by doing this fundraising now.  Or it could save a child today.  And really, that's what matters.
Children just should not be dying from Cancer because of a lack of funding.  It makes no sense to me that pharmaceutical companies spend virtually no money on saving children.  How can that not be good for business?  It makes no sense to me that the government will spend three times more money on breast Cancer as they will on childhood Cancer.  It just doesn't sit well with me.
And don't get me wrong, breast Cancer is an important cause.  I am grateful that the funding has been there for that because it saved my aunt's life.  But considering that more and more children are diagnosed each year with Cancer and funding keeps getting shorted year after year this seems like the only way I can ensure that these pediatric research oncologists are getting at least some money to continue doing what they do.
So I will spend the winter wearing lots of hats.  Have I ever told you all I hate hats?  Seriously, it can be 10 below zero outside and I refuse to put a hat on my head.  I don't think I'm going to have much of a choice now.
It is a sacrifice worth making as long as it saves a child.  Whether it's my child or someone else's child.  This is a great cause.  So please do make a donation on my secure St. Baldrick's donation page.
But I still want to know, will I have more fun when I'm bald?