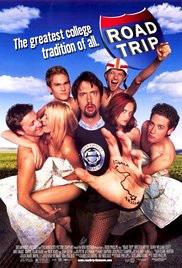 Director: Todd Phillips
Writer: Todd Phillips, Scot Armstrong (Screenplay)
Starring: Breckin Meyer, Seann William Scott, Amy Smart, Paulo Costanzo, DJ Qualls, Rachel Blanchard, Tom Green
Plot: Four college buddies embark on a road trip to retrieve an illicit tape mistakenly mailed to a female friend.
There may be spoilers the rest of the review
Verdict: Great Fun Teen Comedy
Story: Road Trip starts as Josh (Meyer) and Tiffany (Blanchard) childhood sweethearts who have gone their own separate ways with college, they communicate through phone and video messages, yes this is a movie from 2000. When Josh doesn't hear from Tiffany he stats getting worried and with the beautiful Beth (Smart) flirting with him Josh is pushed to enjoy the college experience by his friends EL (Scott) and Rubin (Costanzo).
When a drunken night where Josh records his night of sex with Beth he finds out Barry (Green) has sent the wrong tape to Tiffany. Josh finds out why he hasn't spoken to Tiffany and now must travel 18,000 miles in 3 days with EL, Rubin and Kyle (Qualls) the shy student that hasn't come out of his shell, but he has a car. What follows is the wacky adventure the four students traveling cross-country.
Thoughts on Road Trip
Characters/Performance – Looking at the characters we get to see the traditional college students, Josh is the 'good' boyfriend who has planned his life, EL is the party animal that will most likely just make it in life with minimal effort, Rubin is a student that isn't challenge by college and whose genius is above them all, while Kyle is the shy timid student that gets to be let out of his shell on this adventure with EL pushing him the most to enjoy his life. Beth is portrayed to be the new girl in Josh's life, she doesn't know he has a girlfriend but feels just as used by the night, we don't really get to learn enough about this character all around.
Performance wise Meyer is good in the leading role, with Seann William Scott continue his highlight performances in the teen comedies, Amy Smart is good but doesn't get enough time to shine. Tom Green does bring his unique form of comedy that you are either going to love or hate. This is the first film performance from DJ Qualls and you can see him breakout in this performance.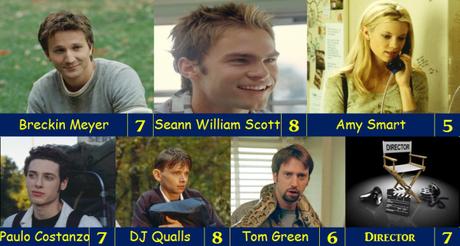 Story – The story is simple, guy records sex tape sends to girlfriend and must travel cross country to stop her seeing it. Yes, we do get a road trip that only student get to experience with partying going on through the trip. This is easy to follow and you do get moments of self-discovery for the guys on the trip.
Adventure/Comedy– The cross-country adventure is all good but I do feel like I would have liked to have seen more than just colleges, the comedy I would say is hit or miss, when I was younger I loved it but now certain jokes just miss for me.
Settings – We get to see a lot colleges across America but considering how far they travel they seem to miss all the major landmarks.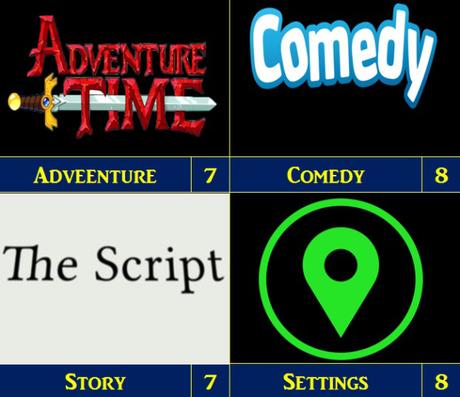 Final Thoughts – I was a big fan of this when I was younger and being released the same time as American Pie this fits in the boom the teen comedies had, with this easily being one of the better ones.
Overall: Teen comedy that hits all the point it needs to for the target audience.
Rating

Advertisements