Wednesday afternoon was the first afternoon in weeks that I've had to just sit in my apartment and chill with the music on. Instead of having a quick 20 minutes in between two jobs, I had a good 4 hours to do nothing. I never thought I'd appreciate 4 short hours of nothing but I did. I realized that music has not been getting the proper attention that it deserves in my life recently. My walks and bus rides to work are short and I don't even listen to it when I exercise anymore because of yoga so all I hear is the top 40 hits at the bar all the time. Yikes. But as I sat there listening to my iPod on complete random, I found myself thinking, "Oooo I like this song!" Well duh you like this song, it's your music! Anyway, I'm re-connected to la musica and want to share some new finds with all of ya'll....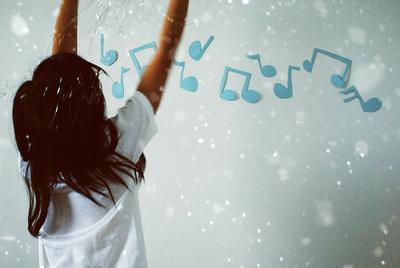 "Shake It Out" (Benny Benassi Remix) - Florence & the Machine
"Midnight City" (M83 Cover) - The Knocks ft. Mandy Lee
"Mr. Mister" - Sato Goldschlag ft Wynter Gordon
"Broke Phi Broke" - White Noise Mashups
"Walking Alone" (Magnus & Timon Rexmi) - Dirty South & the Usual Suspects ft. Erik Hecht
"Electro Beach" - 3LAU
"Set Fire" (3LAU Bootleg) - Michael Calfan & Adele
"Love You More" (RAC Mix) - Sunday Girl
"Youth" (Adventure Club Dubstep Remix) - Foxes
"Midnight City" (PatrickReza Dupstep Remix) - M83
"Spring Break Mix" - Kap Slap
"Can't Stop Me" (Aylen Remix) - Afrojack & Shermanology
"Thank You" (Addict DJs Remix) - Dido
"The Fight of My Life" - Colin Munroe ft. Pusha T
"Happy Violence" (Manila Killa & El Cid Remix) - Dada Life
Sassarella Says...all you need is love. And perhaps, music.