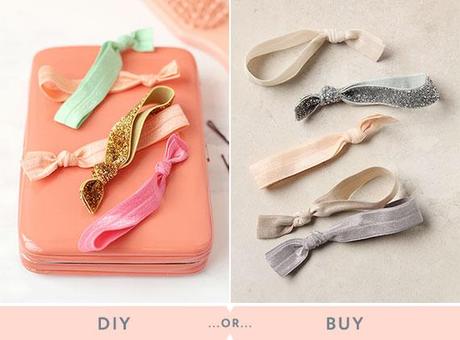 No Friday Grab Bag today, but here's a DIY or Buy that will keep the hair out of your face as you live it up this weekend. Have a good one!
Crafty folks: It's a law of the universe that no matter how many packs of hair ties you buy, they will all vanish into thin air, especially when you really need one. Learn to make your own over at Julep, and you'll never have to hunt for wayward elastics under your dusty couch again.
Not-so-crafty folks: Fingers not feeling so nimble? Pick up a pack of already-color-coordinated hair elastics at Anthropologie and be on your merry way!