The packaging of the Australian beauty brand MOR (morcosmetics.com) are often decorated with wax stamps. Inspiration made us a simple case  in which you can keep your lovely candles.
Required materials
Perfume Box (private property), paper (Kite);  satin ribbon; wax for wax-stamp.
How to make the box
Unfold a perfume box completely and lay it on a nice piece of paper. Cut the paper and stick it on the box with double-sided tape. Then fold the box back together and fold the cover inwards. Decorate it with ribbon and place finally a wax stamp on it.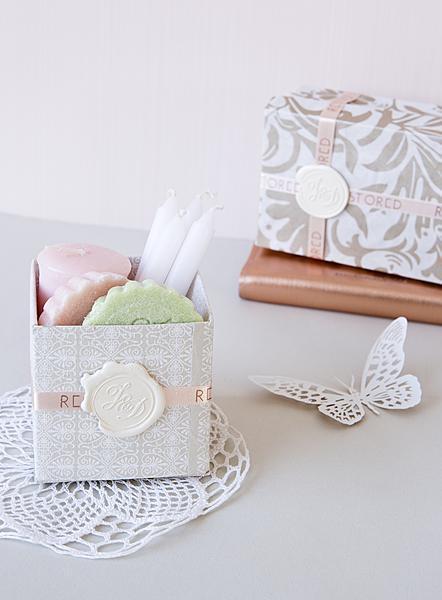 Photo:

Ariadneathome.nl