DIY Time! The t-shirt bag! An inexpensive way to create your very own summer bag. Take an old t-shirt, recycle it, and turn into something fabulous!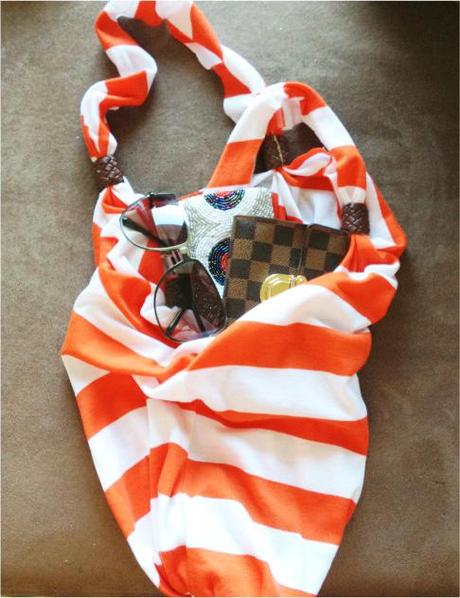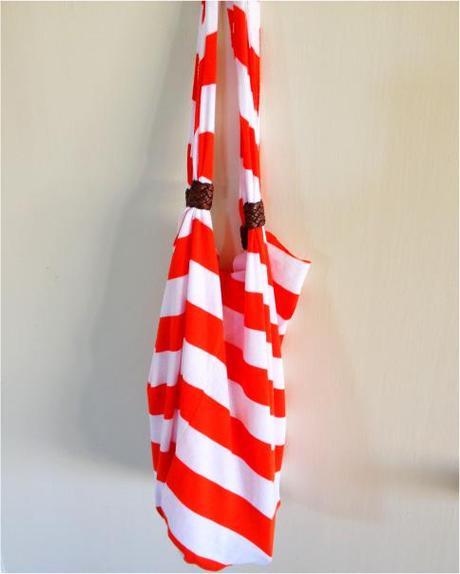 1. One T-shirt
  2. A pair Scissors
3. Leather trim (optional)
4. Super glue (leather trim)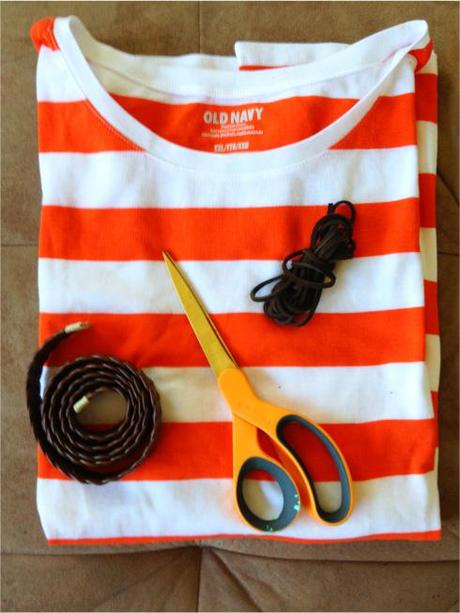 STEP 1: Fold the shirt in half.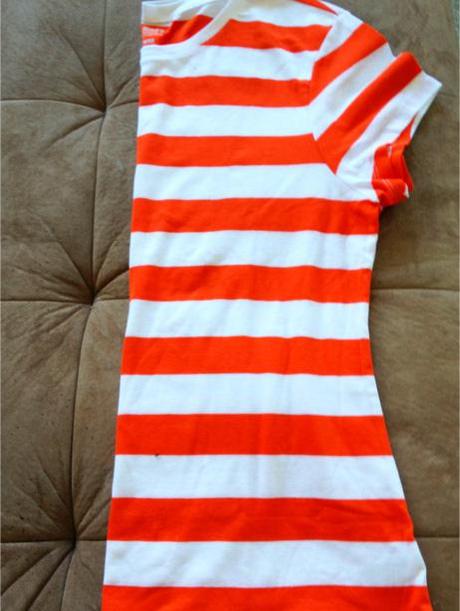 SEPT 2: Cut off sleeves and neck.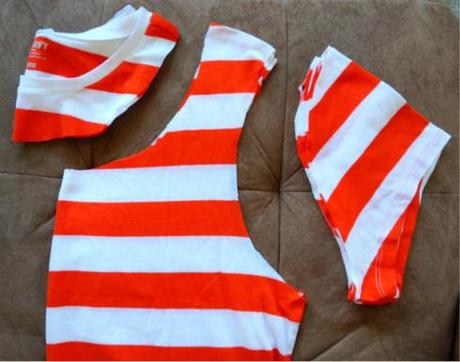 *This is what your t-shirt look like once your day cutting off the neck and sleeves*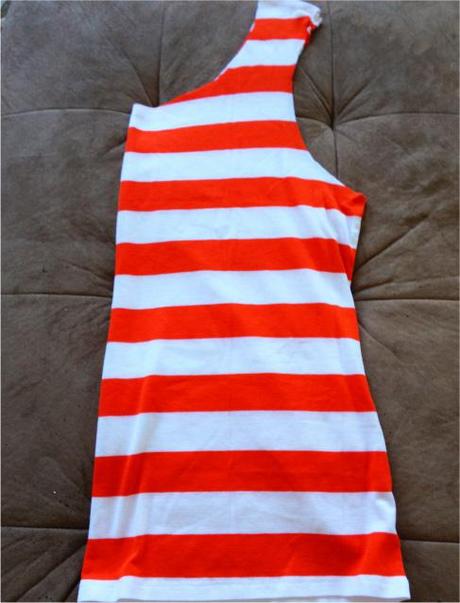 STEP 3:  Turn the shirt inside out. Cut off the bottom hem binding (you will use the re-using the binding). Take the binding and wrap it around the bottom the shirt and tie it really tight. Do this step at least twice so the bottom is secure. See the picture below.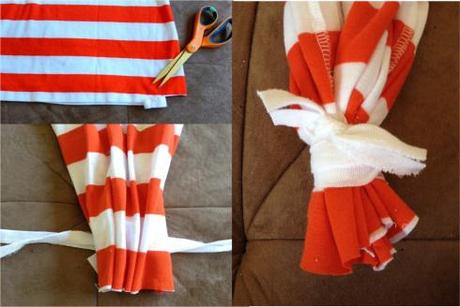 STEP 4: Turn the shirt back to the right side. See picture below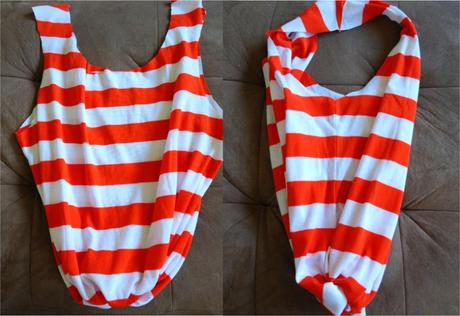 Step 5: This optional – I took some leather trim and wrapped it around the handles of my bag to give a bit more detail.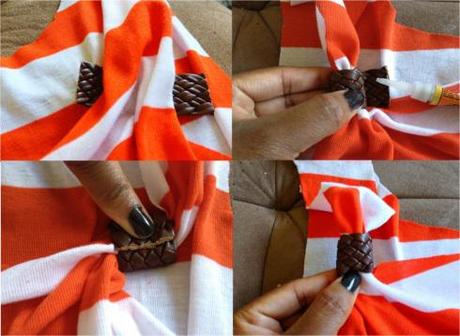 Fin