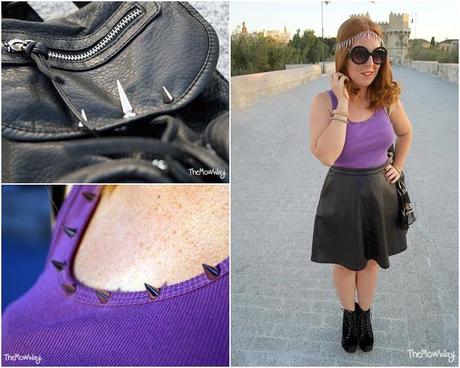 What do you think of my latest DIY project?Got a bunch of studs off Ebay a couple of weeks ago and the other day I sat quietly for a few minutes (it is so dast and simple!) and embelished this simple vest top from Primark to match my spikey crown from Oasap!Since it was so fast and easy I snatched my Primark faux leather satchel and put a few studs on it too.Note: Be careful, this is adictive!! If you don't stop yourself in time you will find your whole weardrobe to be covered in studs within a few minutes!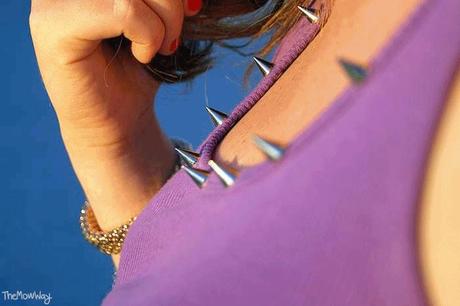 TheMowWay photographer did a great job capturing these shots of the details on the vest!I prepared a little tutorial on how to apply studs (at least how I do it), it will be up VERY soon, stay tuned!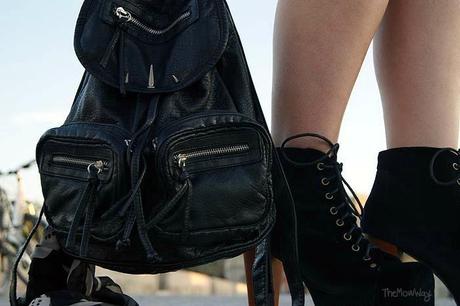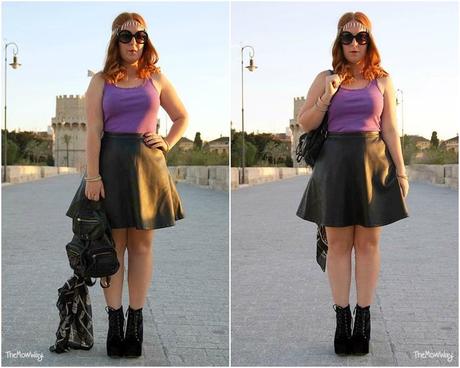 Torres de Serrano, Valencia, in the background, just 15 minutes walk from our place.We arrived just in time for the "golden hour", the fabulose (but slightly complicated) light just before the sunset. The views are fabulose and there is always a lovely breeze.This bridge is fairly "new". It was remodeled a few months ago, before cars used to drive over it, now it is exclusive for pedestrians, which offers the opportunity of taking nice photos like these!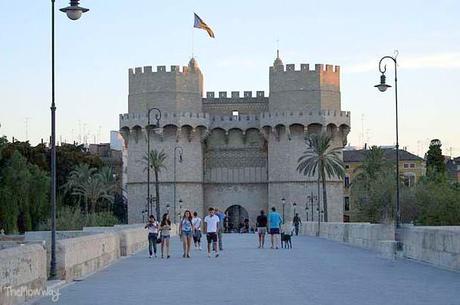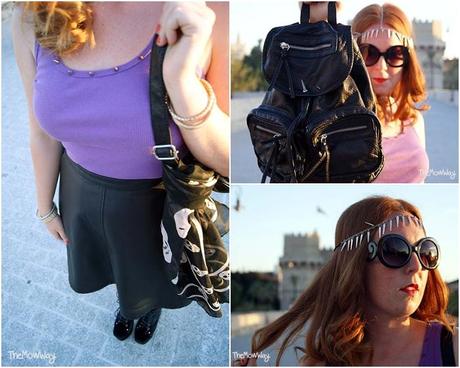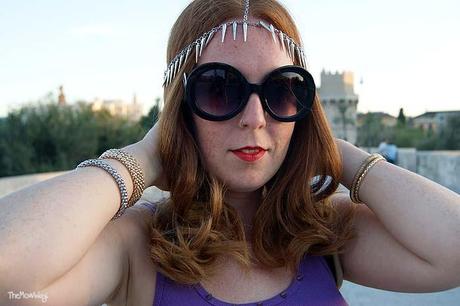 I have been wearing this crown/head piece so much... Nino said: think you should put it away for a while..You will be seing a few more outfits with it soon... (can't stop wearing it!) :)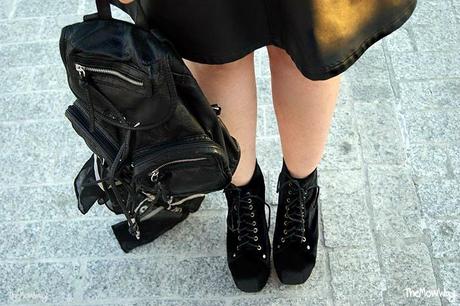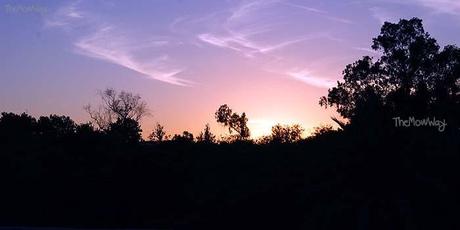 What do you think of this sunset? Isn't it awsome? And right in the middle of the city. Love it.The colours were perfect.. I couln't stop thinking of getting this printed onto a plain gray tee... DIY inspiration... yeeessss!!!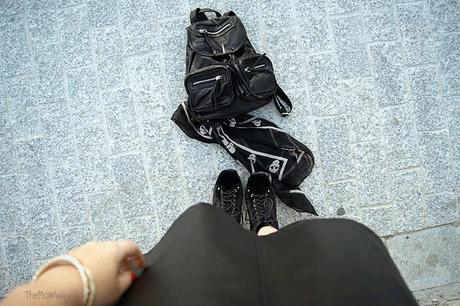 What I wore:
Spiked crown* c/o Oasap
Studded vest: Primark + DIY (tutorial coming up soon!!!
Skirt: Monki
Backpack: Primark 
Scarf: Primark 
Booties: Jeffrey Campbell (similar here)
Like us? Find us on Google Friend Connect,
Bloglovin', Twitter, Pinterest, Instagram and Facebook!!!!