I did this little DIY day before because I was in need of a bit fancy/ padded hanger to shoot a few garment pics on. The hanger came out a bit droopy at the shoulders, but is fine for strappy dresses I guess. I wasn't fully happy with the outcome, as I needed it for photographs, but if you are looking for cute additions for your wardrobe or just want to make those wire hangers prettier, this is the DIY you might want to try.
Also the fact that I didn't need to buy or source anything from outside makes it worth the while. I spent around 15-20 mins and it was done. The hanger I used was a wire hanger I got with my drycleaning, the cotton pads are the 'Dove' make up remover pads, the wlite tissue is a roll from the dollar store that I had some left from around Christmas, also I wrapped it in a rough piece of cotton cloth to add some bulk . Other than these, you just need scissors, scotch tape and maybe transparent glue.
Below is a step by step picture description of what I did and how...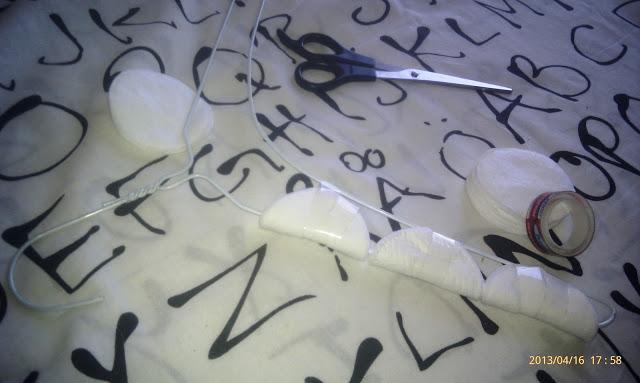 I started by taping 2 cotton swabs together on the sides of the hanger, after I bent the hanger to get the desired curved look, as available in the market...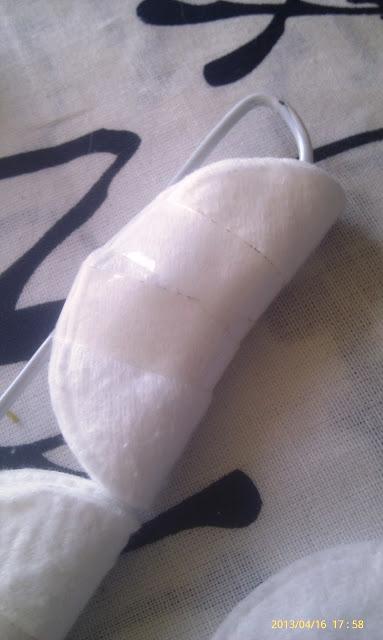 A detailed photo of the first two swabs taped over the hanger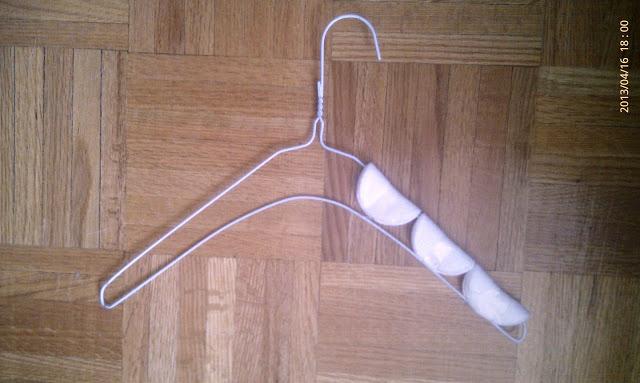 finished with 2X3=6 swabs taped to a side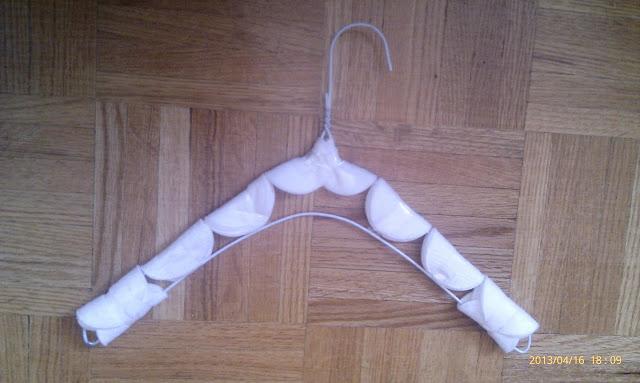 added 2 cotton swabs from the bottom to the far corners and then placed 2 extra on top to give extra padding at the ends of the hanger...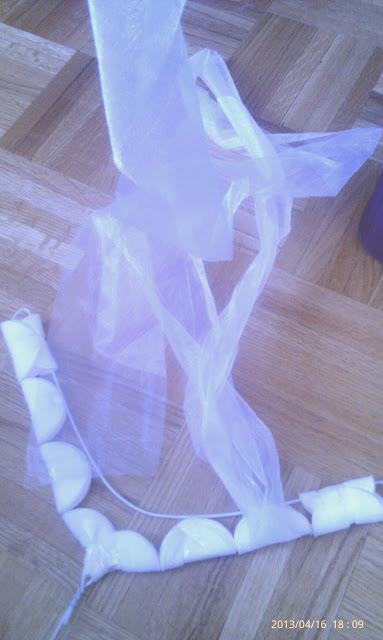 Also taped 2 cotton pads to the top most part, here's the tissue I used to wrap around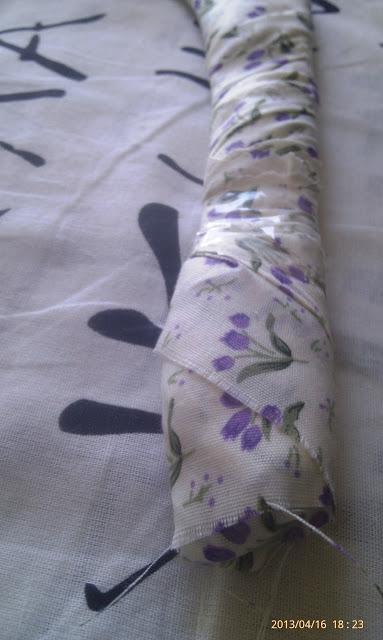 Covered the hanger with a rag, left over piece of cotton, if you like it, you can use a long strip of printed cotton fabric as the final wrapping too...