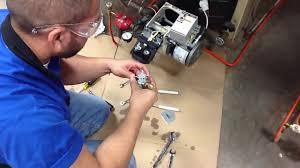 If you think that your oil furnace is not as efficient as before, it is crucial that you identify its symptoms, so that you can immediately schedule for an oil furnace repair the soonest time possible.
Furnace problems happening in the midst of winter is something that needs immediate professional intervention, and an oil furnace repair can go a long way in making sure your heating system is back on track at the time of the year it is needed the most.
Here are several common issues that may warrant an oil furnace repair right away.
Your oil burner is…
read more