The day before we left for Disney, we made Mickey and Minnie ears. Mind you that Caleb had NO idea
why
 we were making them, but he loved them just the same and actually wore them the rest of the day!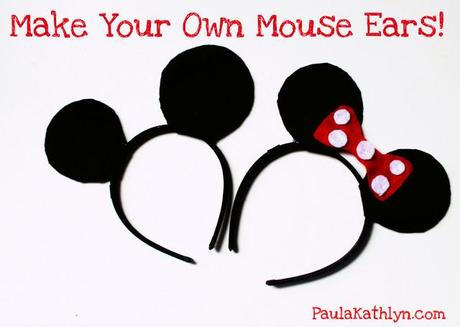 You'll need: -2 black head bands -2-3 pieces of black felt -1 piece of red felt -1 piece of white felt -hot glue gun and sticks -Something round (roll of tape, drinking glass,etc.)
Fold a piece of the black felt in half and cut a circle, but don't cut the circle completely.  Let a fold over section to wrap around the headband as pictured below: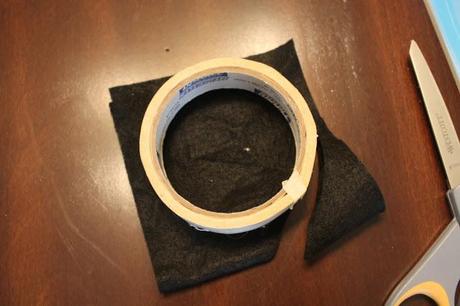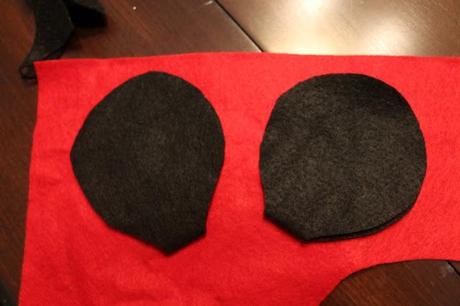 Do this 4 times.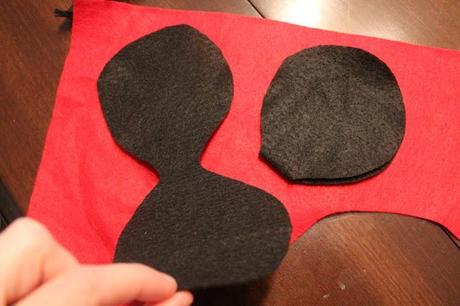 Using LOTS of hot glue, glue the ears around the head band and then together.  The more glue you use, the sturdier the ears!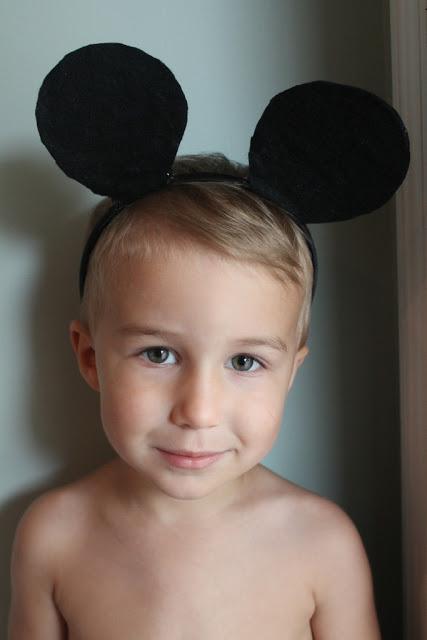 I mean, seriously...look at these two!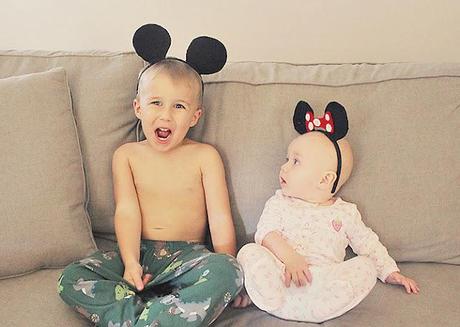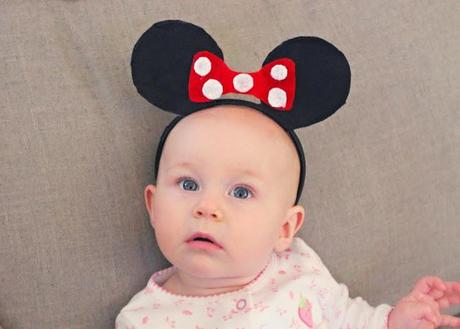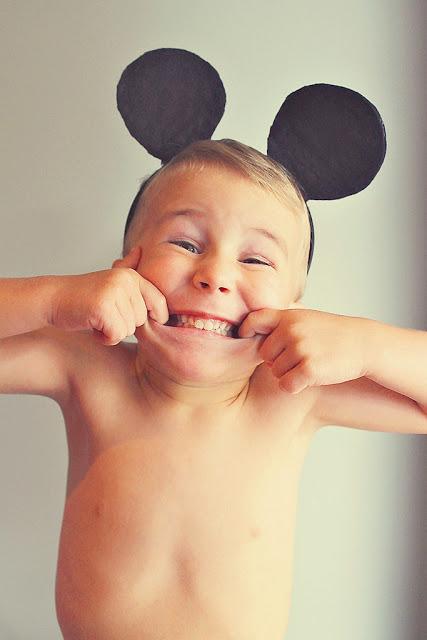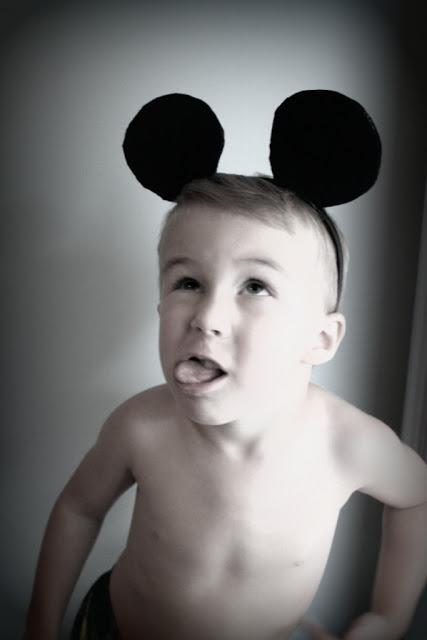 Thennnnn came THE DAY! Seth had to work until noon, so we had the car packed and ready to go. Caleb had no idea we were headed to Disney and Seth and I were about to explode from not being able to tell him.  It was way worth it though! His reaction was priceless.  It was dark when we pulled into our resort.  We told him right as we were stopping at the gate.  The security guard was SO nice to him!  He was definitely in shock right after we told him.  He was kind of numb and speechless.  Then, it hit him when we walked into the resort and everything was so big and grand.  He went crazy!
This is THE WORST picture ever of his face.  I was running video, trying to take a picture of him, and tell him what was going on at the same time...plus I realized afterwards that my camera was on the wayyyy wrong setting. But, this is his speechless picture!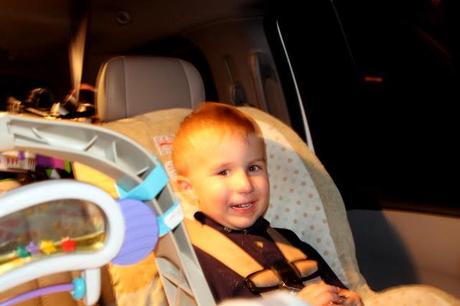 Checking in!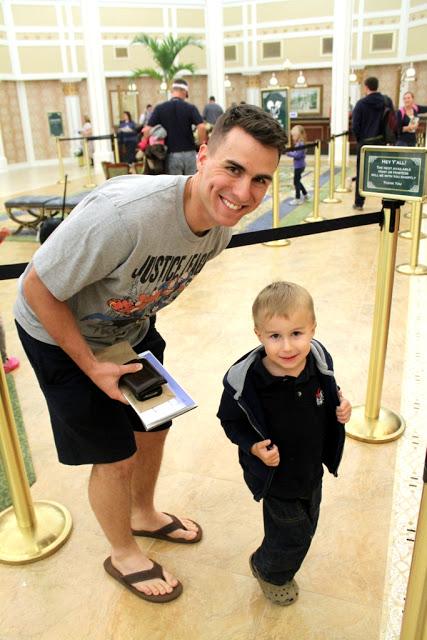 Port Orleans, Riverside Resort...we loved it!  But next time, we are splurging to stay at one of the resorts that has a direct monorail line to it.  Getting in and out of Magic Kingdom was a nightmare, and we went during off season!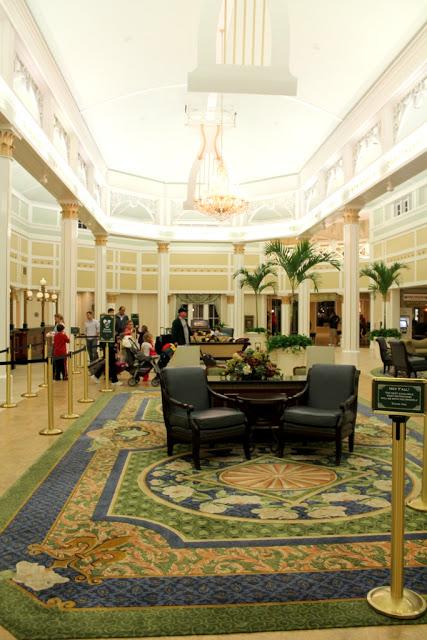 First day outfits: My friend
Holly
made these...soooo cute!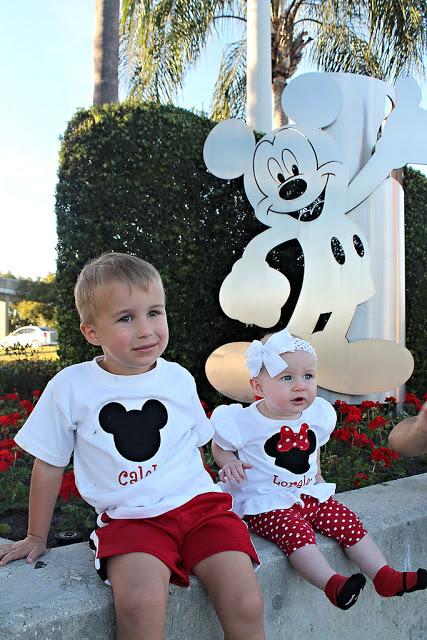 Everyone's first moment in Magic Kingdom!  They all look very confused....haha!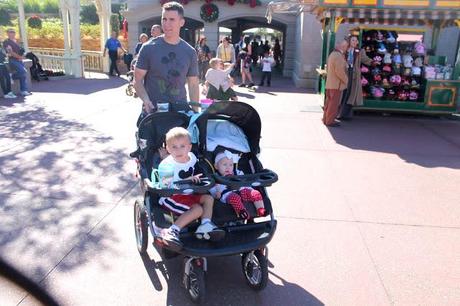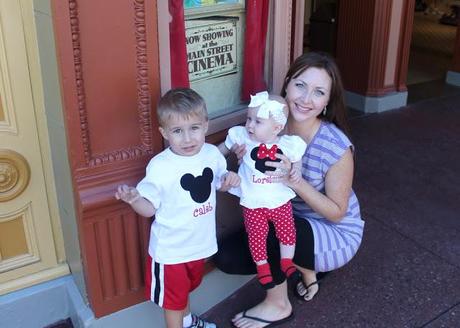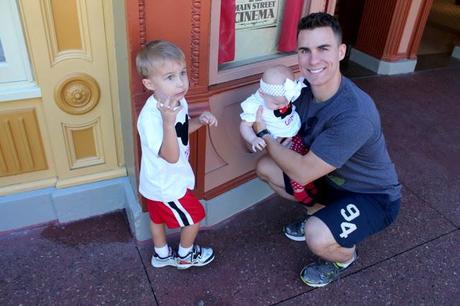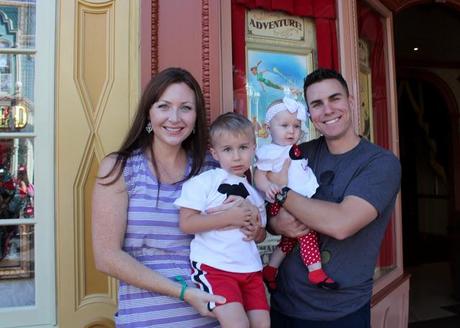 The amazing moment when you get your first glimpse of Cinderella's castle!  PLUS they had already decorated for Christmas!!!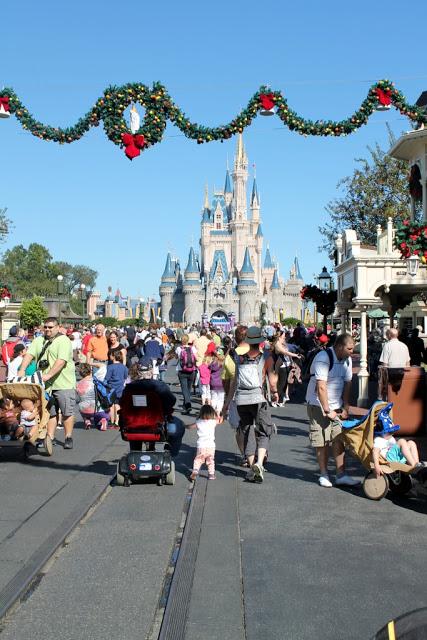 We caught a show right when we walked in.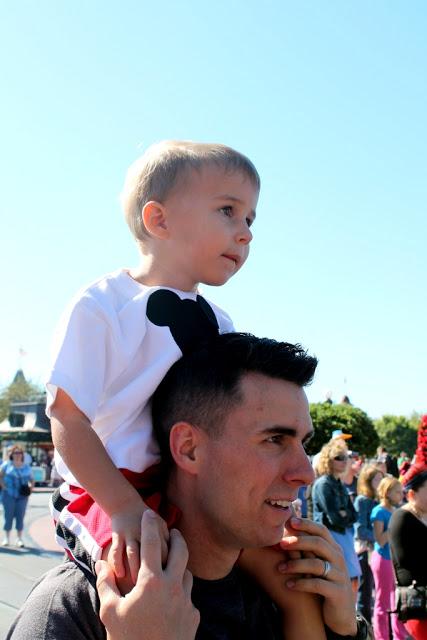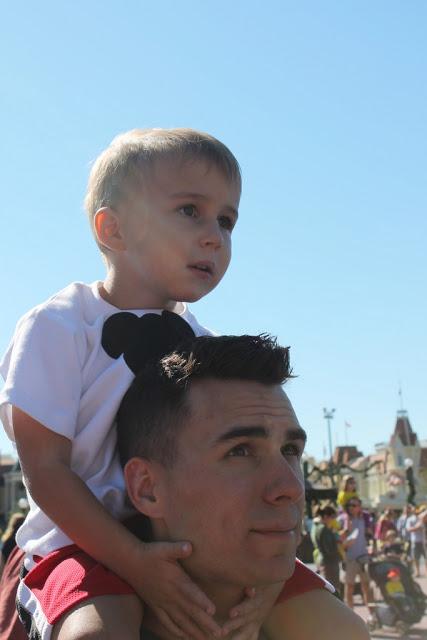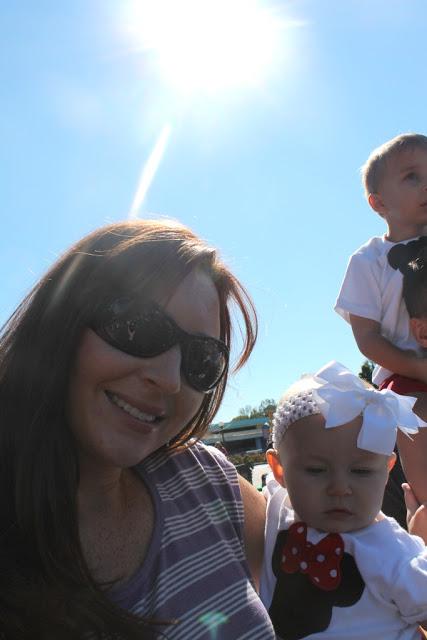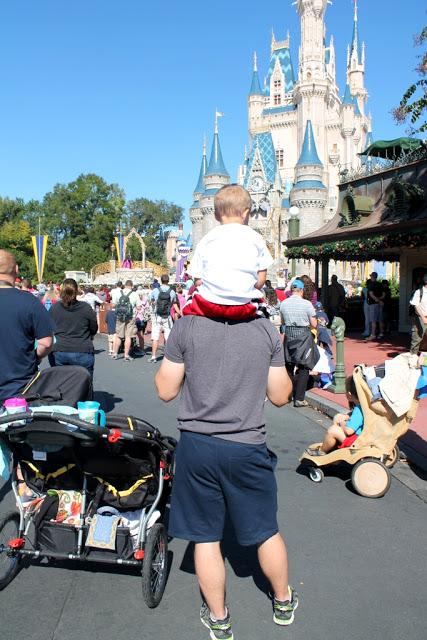 Caleb's FAVORITE ride! It's a new, mini roller coaster in Magic Kingdom called, The Barnstormer. I was thinking he wouldn't like it, but he
insisted
on riding it. When they got off, I asked how it went...thinking I would get bad news. Instead, Seth said that Caleb rode the entire ride with his hands in the air, screaming!  He LOVED it!!!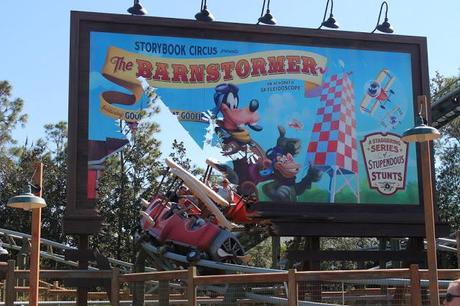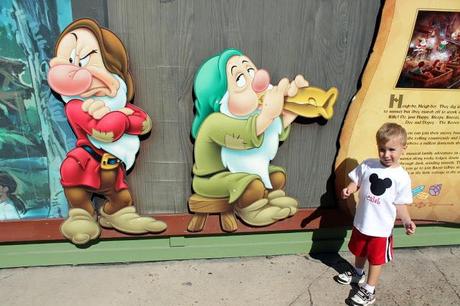 Pooh Bear honey pots! We used a fast pass for this ride....sooo totally worth it! Fast passes are free, you are just limited as to how many you can get. Luckily, the lines weren't very long since we were there during off-season, so we never ran into any issues with our fast passes overlapping.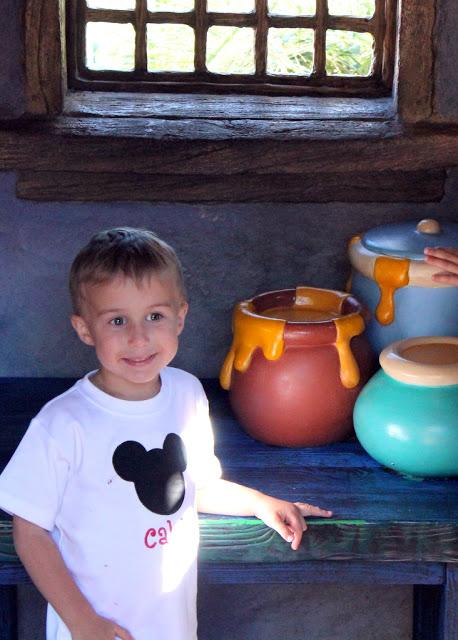 Getting ready to get on the Pooh ride!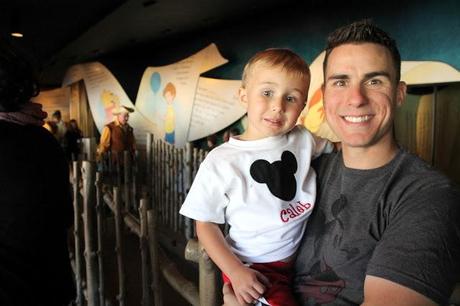 Here's how Lorelei and I rolled....I love Moby wraps!!!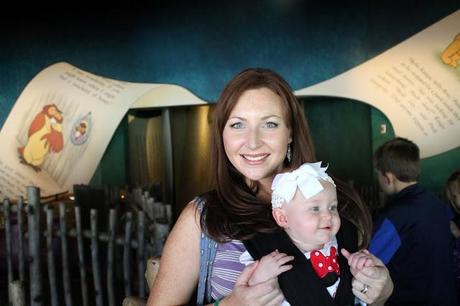 Wheeeee!  Lorelei looks a little terrified/confused.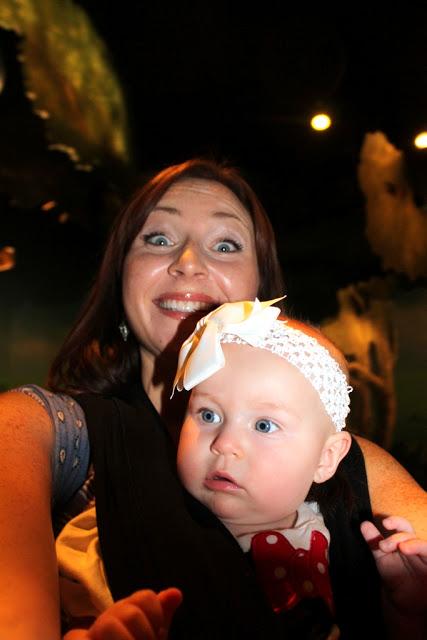 Caleb learned very quickly that he was NOT a fan of the indoor rides! We scheduled our days after this to revolve around shows, outdoor rides, and fireworks!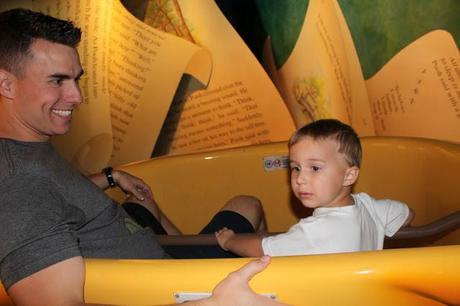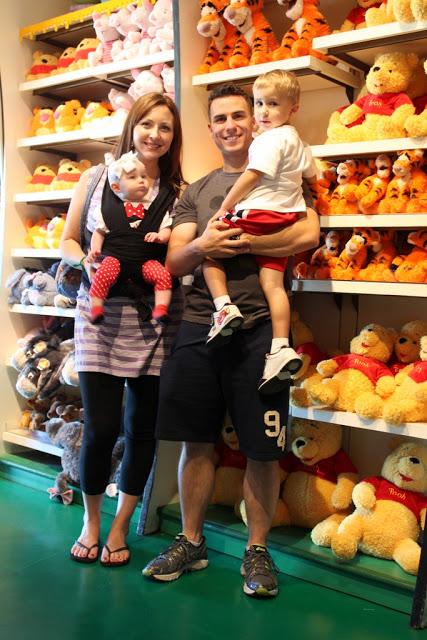 The Buzz Lightyear ride was the final straw for Caleb...he was so scared in this one!!!  But, it was very neat.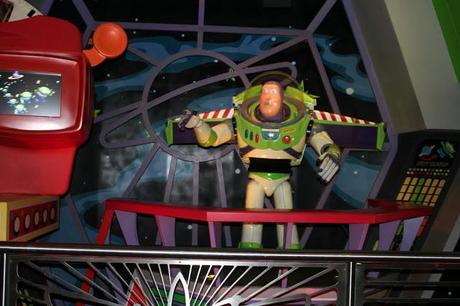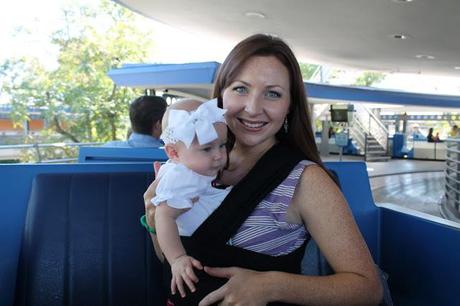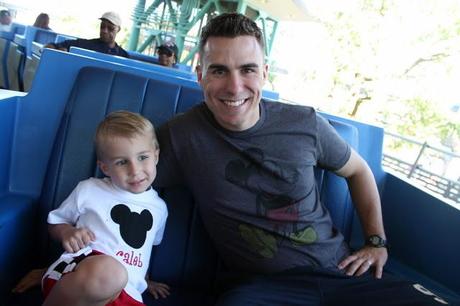 First parade!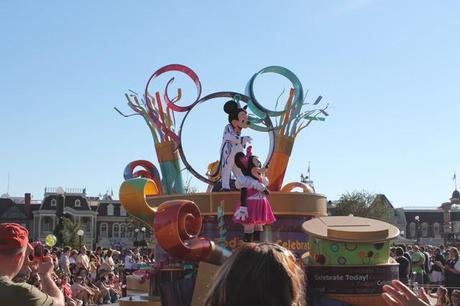 Caleb was waving at everyone and LOVING it!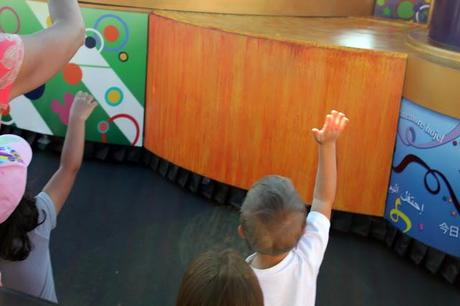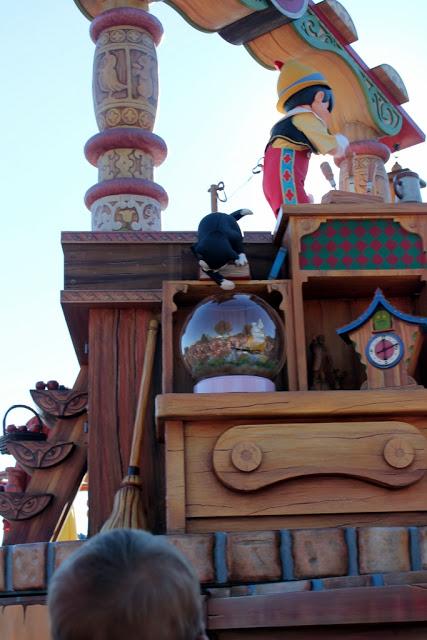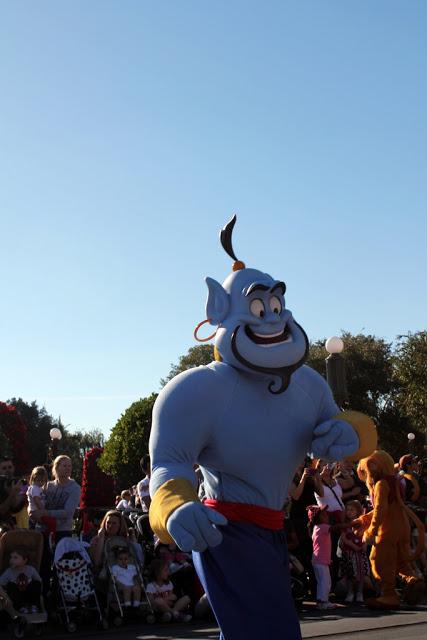 Captain Hook came over and shook Caleb's hand.  I thought he would be terrified, but he was in awe.  Now he loves Captain Hook.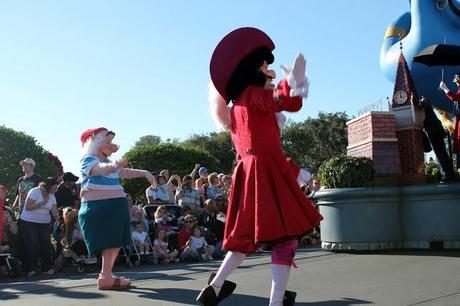 Borrowing my shades because we left his in the room.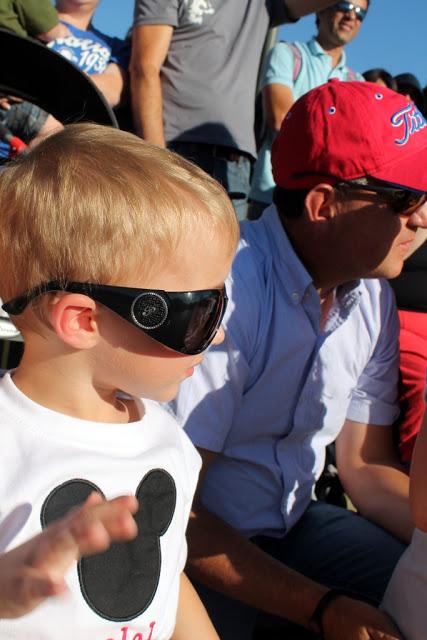 Tips from day 1:  -Download the Disney app on your phone and check out which rides have long and short wait times. If there is one with a long wait that you really want to go on, go grab a fast pass. -Go to Disney during off-season.  It was BUSY while we were there so I can not imagine what holidays and summertime would be like.  You really wouldn't be able to get too much packed into your days.  We missed a lot, and we didn't even have to wait in line very long! -If you can plan and save, stay in a resort with a direct monorail line to it. Especially if you have young kids and you are wanting to do Magic Kingdom more than one day! -Get the hopper pass.  With little kids, it was so much easier to park hop and not feel pressured to fit everything in in one day. -Schedule your day around the parades, shows, and fireworks.  EVERYONE will love them!  They were worth the whole trip for us! -Bring sunglasses, sunscreen, and jackets (if you are going during fall or winter months.) -Ask the photographers to use your camera to take pictures!  They try to push you to use their photopass, but they will also use your camera to take a picture too.  We have many great shots from their photographers using our camera.  Just make sure your camera has a strap!