Happy Friday's Eve! So often I share tips and tutorials on how to make projects at home in your pj's, but I don't often get into the creative back story behind how a spark of an idea works its way into a complete and finished project.
I'm always fascinated by other people's creative processes, so I thought I'd share how a quick morning coffee sketch transformed into Frenchy gift wrap, one of the many projects you can create with We Make Collective's Lino Stamp Kit!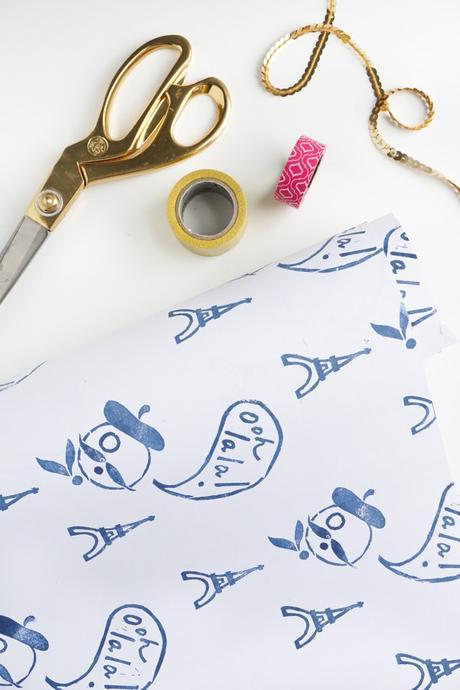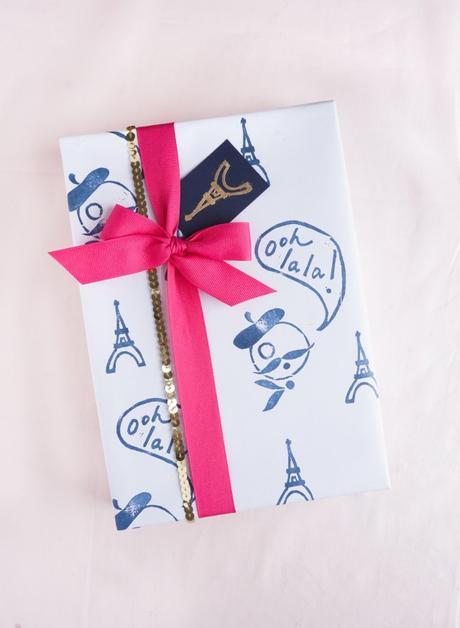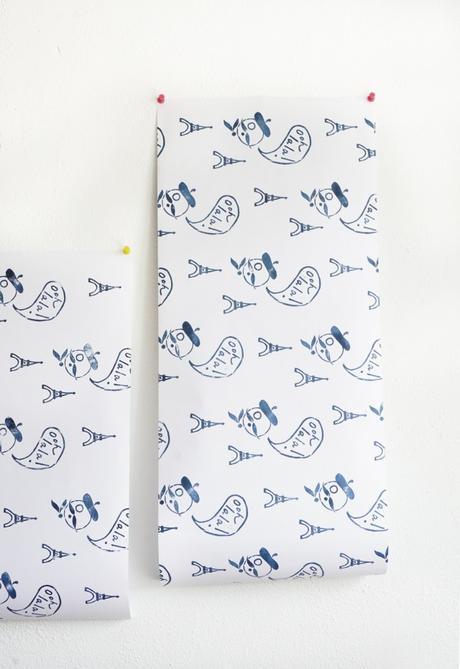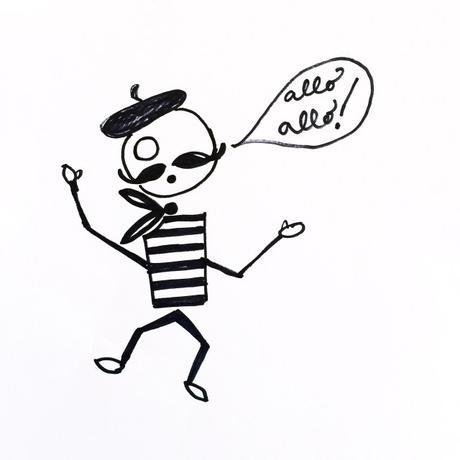 Above was the quick original sketch I drew up over morning coffee while having a particular craving for Paris. That same morning, I pitched this friendly fellow to We Make Collective as the design for DIY French-themed gift wrap, one of many tutorials offered to We Make Collective Members in tandem with their Lino Stamp Craft Kit.
After I got the go-ahead a few hours later, I made a few modifications to make the fellow more stamp-friendly, and also added the Eiffel Tower to help reinforce the French theme. From there I created mirror images of the designs in Adobe Illustrator and turned them into a printable template for We Make Collective subscribers to print out and make their own stamps.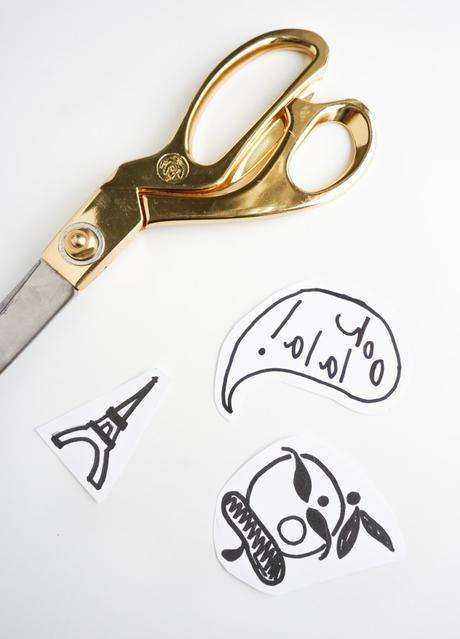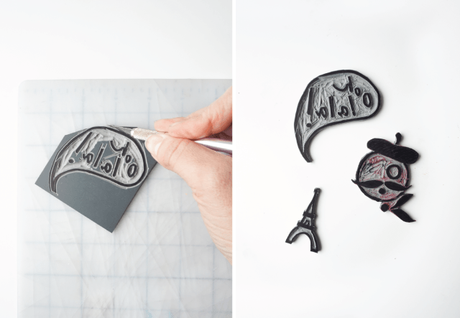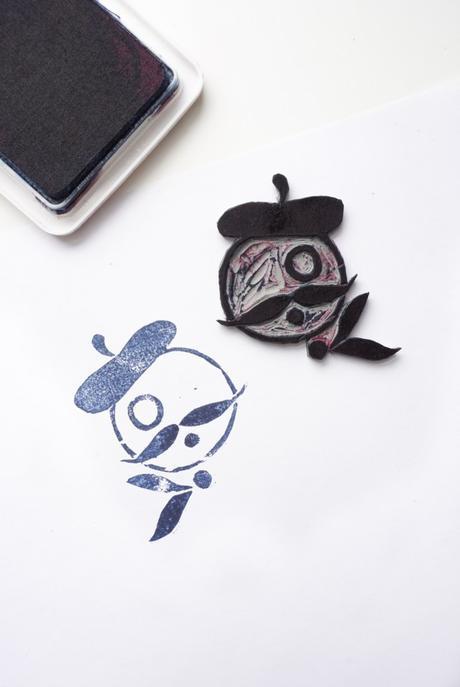 The designs were then transferred over to the linoleum with carbon paper, (Head over & sign into We Make Collective for the full how-to,) carved out with a lino cutter, and finally stamped onto the roll of paper and used to wrap up gifts.
So that's it: the back story on how a little sketch came to life! Wouldn't this be the cutest gift wrap for Mother's Day?!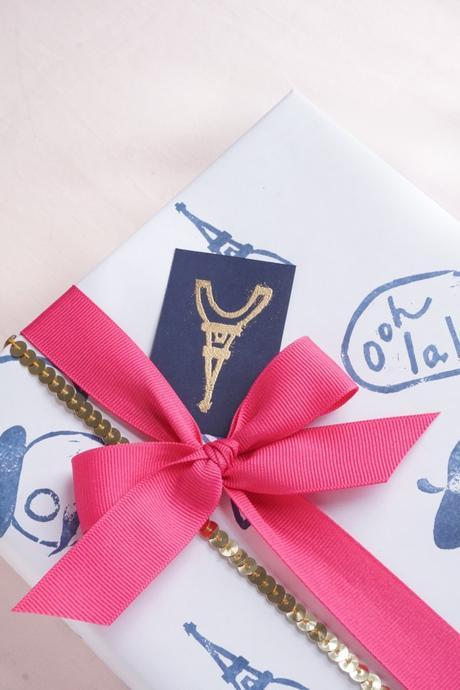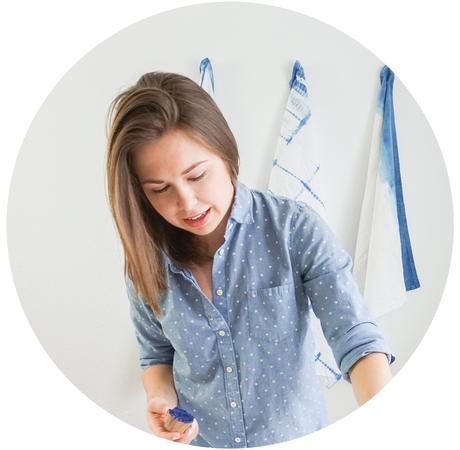 I'm Erin Francois, and creating a Handmade Modern Home is my labor of love. Join in on the styling session!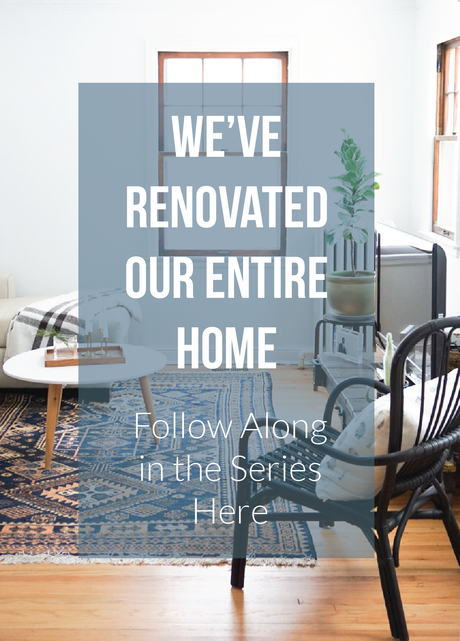 Happening on Instagram