I write a lot about personal style and making something your own; there's something to be said when you have a look that becomes your signature that no one else can replicate. Whether you take on a bold new trend in a totally different way, are a magician when it comes to mixing prints, stay true to one look and one era, or whether you forge the path and create your own new trends, personal style is something that anyone can have!
I find personal style especially important when you are on a budget. Not all of us can afford designer names and brands and even some bloggers and editors you see wearing such pricey styles are gifted those pieces and still have to shop on a budget. And that's where the challenge and the game of personal style comes into play. What can you make or style together to give you an outfit that looks like a million bucks for about only about $100 or less?
The key here is accessories! Accessories definitely make or break and outfit and there are plenty of ways to get creative and make your own! One of my favorite fashion blogs, Honestly WTF, has a ton of DIY (do it yourself) projects that give you some seriously chic looks that are 100% your own! Recently they have posted tutorials to create your own glitter sneakers to opt out of buying the insanely high prices Miu Miu shoes, how to make your own bow tie instead of purchasing from men's stores, and how to mix individual pieces to get fresh off the runway looks, and many, many more!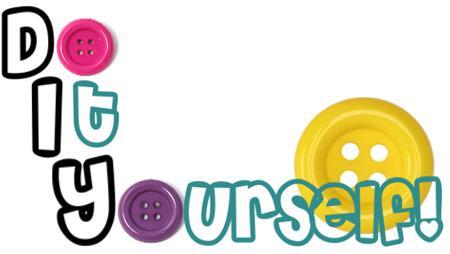 I know we have a lot of creative fans that are always sending us their own jewelry designs and projects they are working on. So for all of you artsy people out there, let's discuss two DIY projects you can EASILY make with 1928 jewelry for a look that is trendy, fashion-forward, and perfectly unique to you! Plus, when a friend asks where you got it, you can proudly reply, "I made it!"
The first idea I thought of actually came from a non-DIY post on HonestlyWTF.com. A street style post from NYFW highlighted all of the cameo jewelry worn by chic show goers. Their pieces were all magnificent and completely unique and working here at 1928, where we have a beautiful assortment of cameo jewelry, I was instantly inspired. If you decided to get a little more creative than just purchasing some of our cameo jewelry to wear straight out of the box, try finding a few styles and putting them together on a necklace or bracelet for your own cameo jewelry statement piece!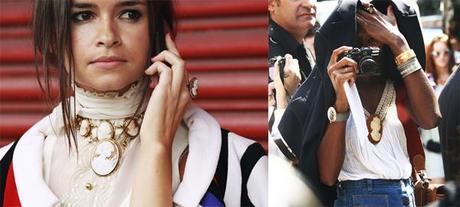 Who said cameo jewelry was vintage? These gals look modern and edgy with their statement pieces! Totally inspired!!! images via HonestlyWTF.com
My personal choice- get two or three pairs of our Vintage Escapade Button Earrings or our Silver Filigree Antique Cameo Earrings and bunch them together on a chain for a bow-tie effect.You certainly won't find a necklace with a cluster of cameos many places!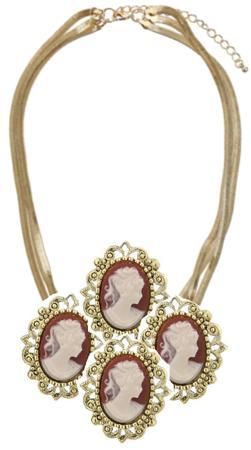 Earrings become a hip, new and totally YOU necklace!
Another one of my favorite blogs, Cupcakes and Cashmere, inspired my second 1928 Jewelry DIY to make something a little more true to your style. Think of it this way- you get to be the designer! On her blog, Emily detailed how to make a hand-painted neon brooch, to replicate the huge trend influenced by Tom Binn's neon jewelry that will cost you an arm and a leg. All she used was some of her favorite nail polish colors on a vintage crystal brooch and voila- a beautiful little bauble she can throw on a scarf, coat or purse!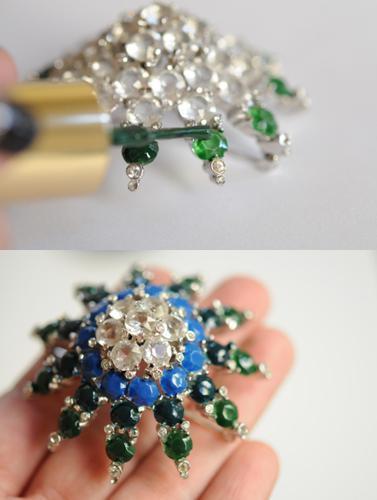 Check out Emily's wonderful, easy and seriously creative tutorial by clicking here! Love your work!
Follow this tutorial with some of our basic crystal pieces to brighten up our retro inspired designs with a modern neon touch that is all your own. If you've ever wished for a necklace in your favorite colors, here is your chance to make that happen! Brooches, bracelets, earrings, necklaces- the options are endless!