As promised…sharing my pinboard and breaking down how I tackled it: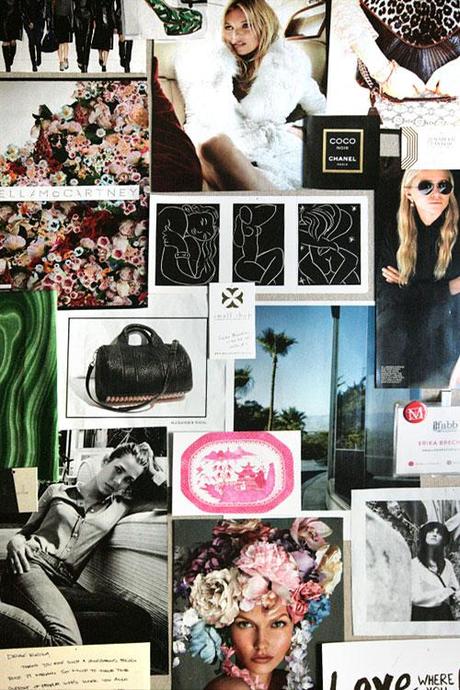 I started with the large 48″x36″ linen covered pinboard from Pottery Barn ($159), and knew two things: 1) overall, I wanted to incorporate black, white, gold, pink and green since it's going opposite of my new gallery wall; and 2) I needed lots of awesome logos, stylish women, cool products, and pieces from the fruits of my own labor, since that's what is getting my creative juices flowing at the moment. Here's what I did next (and I have no idea if these steps help or not! A method to the madness, perhaps?):
/

/
Not as daunting, I hope?
And I hope I can get my husband to hang it up for me this weekend! What do you have planned? I am happy to report I am finally feeling like myself again. Phew.