OMG. I can't believe I'm already writing this, but I've got HOLIDAYS on the brain! Our Gold Foil Christmas cards from Mixbook arrived in the mail, and in the spirit of sending out cards, I've also been thinking about a way to display cards at our house.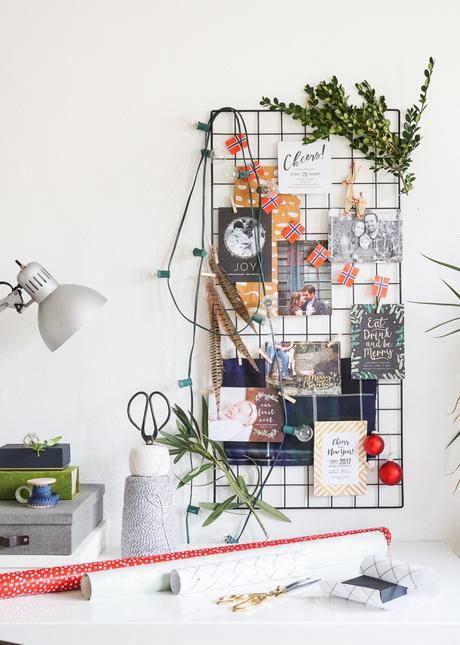 You see, I love giving + getting Holiday cards, but what I haven't so much loved is hanging all of them up in my house. Until recently I couldn't find a way to collectively hang them that fit cohesively with our seasonal decor. Usually we designate a basket for them on our dining room china cabinet, but let's be honest, we rarely look in that basket once the cards are opened. So basically the cards just sit there collecting dust, and where's the Holiday spirit in that??
This year? This year there will be more card enjoyment and less dust collection at this house. I've taken the idea behind the inspiration mood board (you know, the kind you hang at your desk and pin collected snippets to) and created a Holiday edition-a spot for corralling cards from loved ones, patterned paper that's too pretty to toss, special ornaments, fresh greenery, etc.-all the little things that inspire you throughout the season. Check out this little video on how I made it.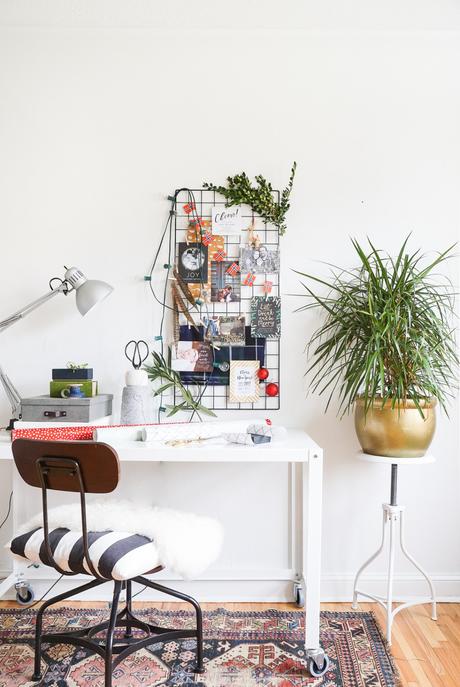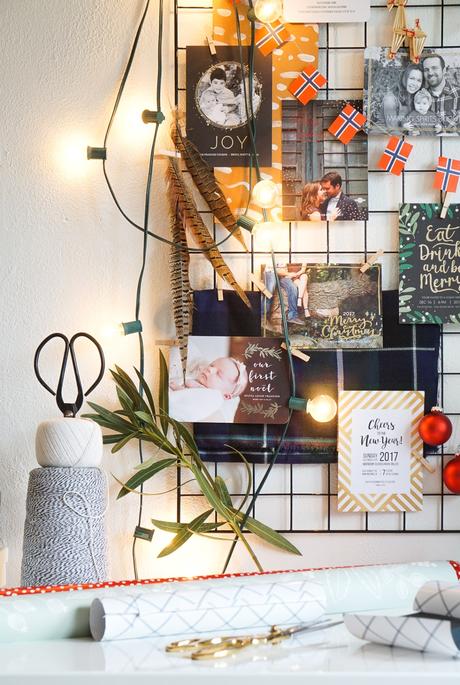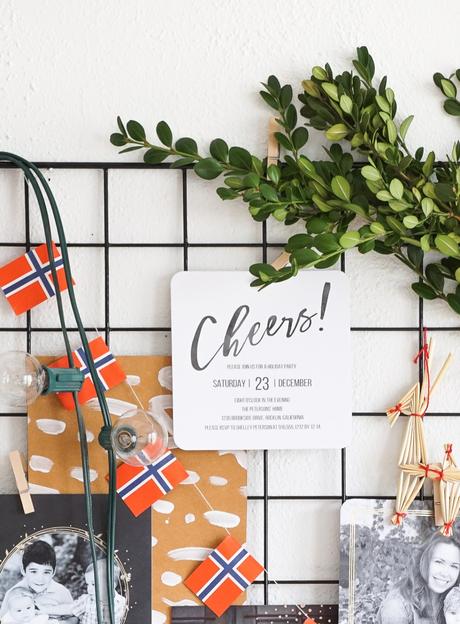 What You Need: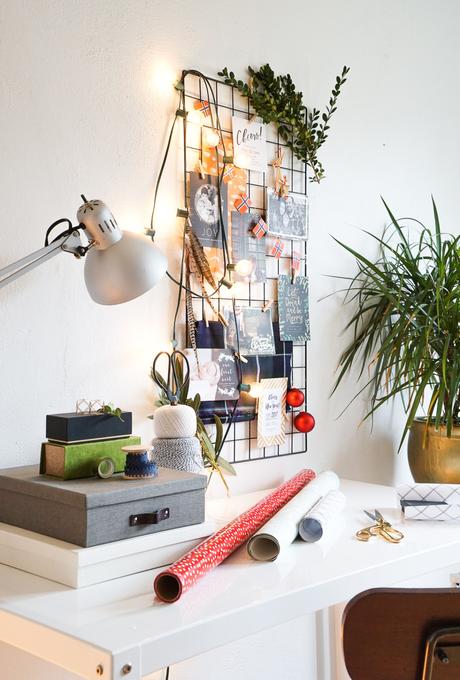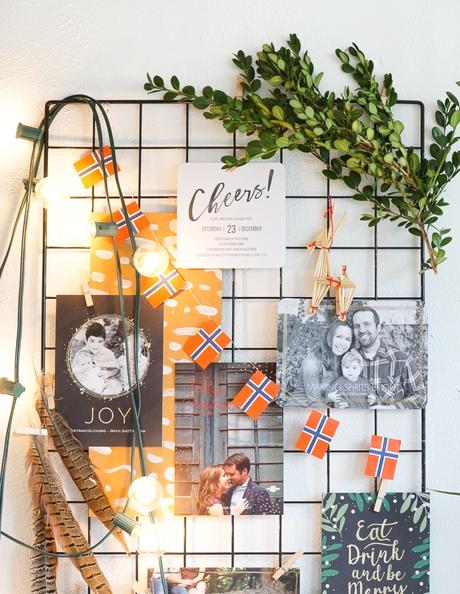 1.Hang the grid on the wall with two nails, or lean it on your tabletop against the wall.
Mood Board Styling 101: Create layers which add depth and interest to your board.
2. Start with a base layer of decorative paper and/or fabric with clothespins. Use larger than greeting card size paper/fabric so that it's still slightly visible once cards are added.
3. Attach greenery for texture.
4. Begin hanging cards. To help curb the chaos, hang cards straight up and down and not at an angle.
5. Next tie on ornaments and feathers in open spaces or layer them on the cards for additional dimension.
6. Lastly, drape Christmas lights on one side of the board, and add additional Holiday cards as they arrive in the mail!