Disclosure: This shop has been compensated by Collective Bias, Inc., and its advertiser. All opinions are mine alone. #TrickOrSweet #CollectiveBias
"Trick or treat! Smell my feet! Give me something good to eat!" I can't wait for it to be Halloween and I get to hand out treats to all the ghouls, goblins and little monsters that will be knocking on my door. I live in a large apartment complex where there are lots of kids and teenagers and Halloween is always a fun night. Last year, I saw how crafty my neighbors were with their treats, so this year I am stepping up my treat bag game. This year I am creating cute Halloween treat bags stuffed full of delicious candy for all my neighbors!!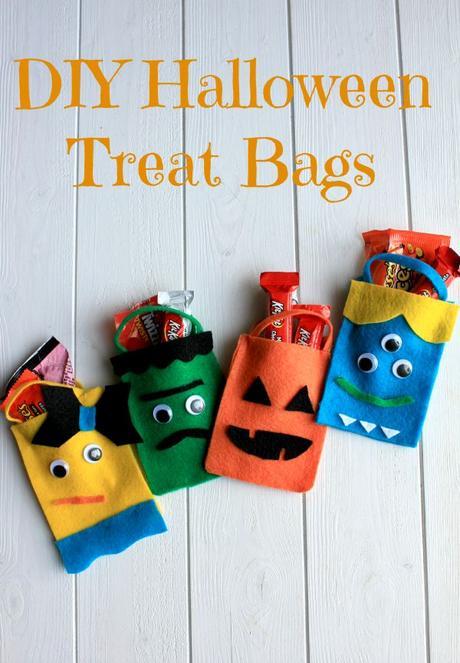 First things first, I need candy and LOTS of it. Regular sized bags wouldn't cut it this year so I went to Walmart and purchased the BIG bags of Hershey's candy. Have you seen these bags yet? They come with fun Halloween designs on them and they contain between 145-210 pieces of candy. I started with two bags but I have a feeling I might need some more!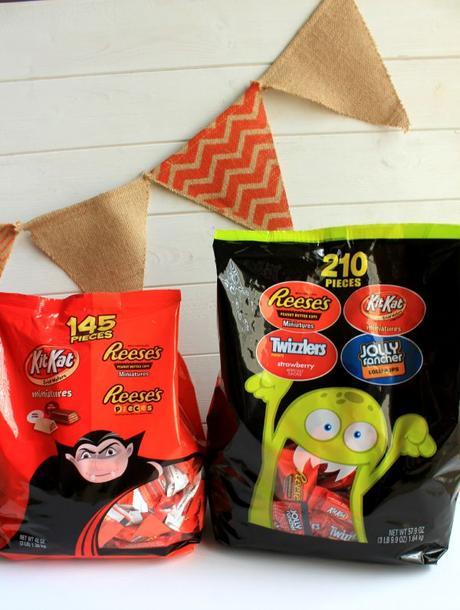 There are only a few specifics to these bags. They really are a design as you go type deal. You can go as elaborate or as simple as you want. Basic materials required are:
For one bag
Felt (any color you want)RulerHot glue gunscissorsgoogly eyes, pipe cleaner (anything you want to add)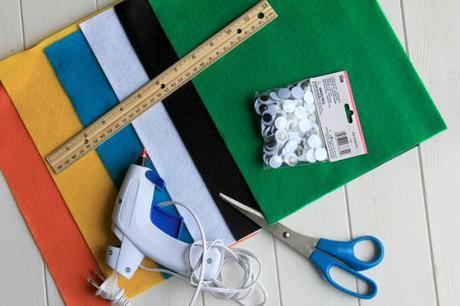 My bags weren't too big. They measure 3"W x 4" L and 1" W by 4"L for the handles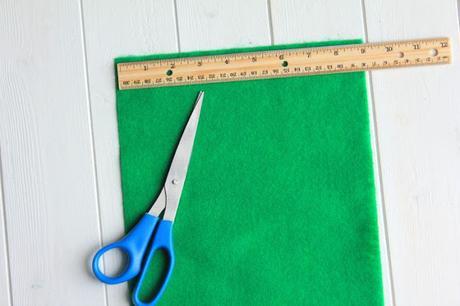 I started out making 4 treat bags. These were my test subjects. I wanted to keep them funny and not scary. I don't do scary Halloween! I figured funny face monsters would be loved by all!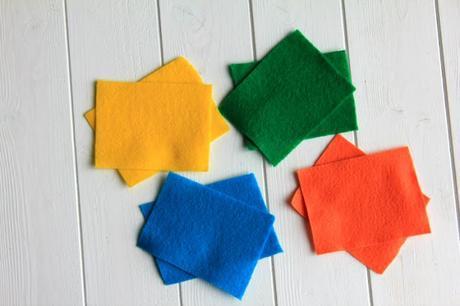 Once I cut 2-3" x 4" pieces of felt, I used hot glue to glue three sides together.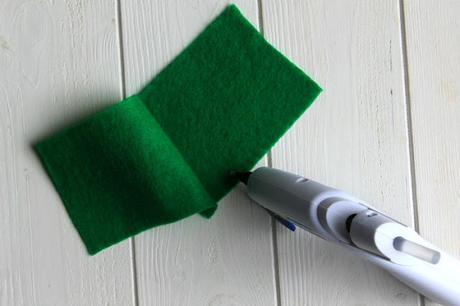 Then I added the handles. I just used a dab of hot glue at each end and attached to the open corners of the bags.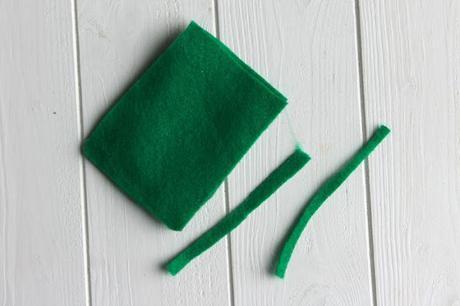 Not hard at all.............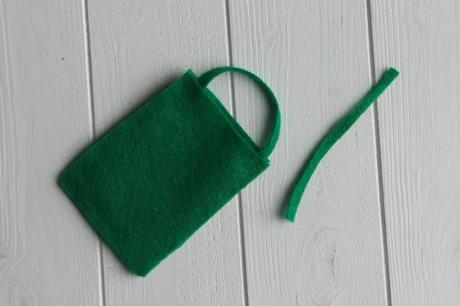 Then comes the fun, deciding what your funny face monster will look like. I wanted a Frankenstein looking monster so I cut hair, a unibrow and a mustache out of black felt. Then I hot glued these pieces onto the front of my bag, along with two googly eyes!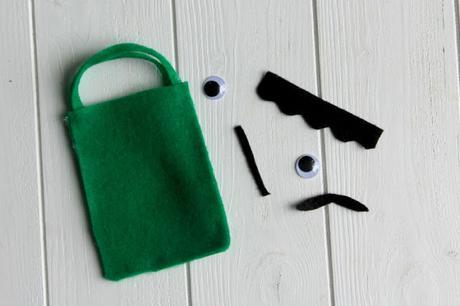 Come on, who doesn't love a mustached monster???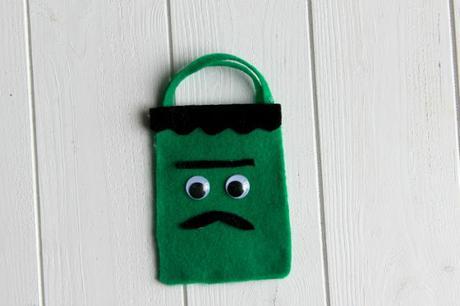 Then I just followed the above steps for the other 3 bags. It's Halloween so of course I needed a Jack O'Lantern bag!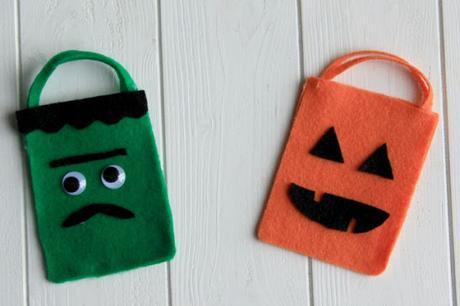 A three-eyed monster is always a must!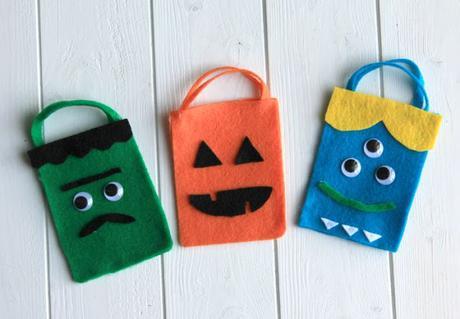 Oh and let's not forget a girly monster with a skirt and big hairbow!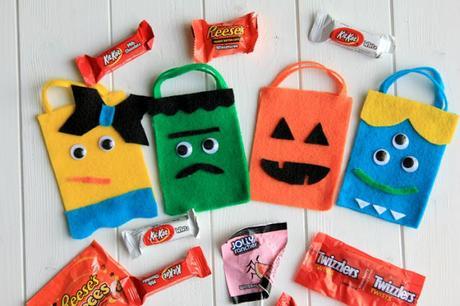 Once I finished my four bags (honestly, they took 15 minutes total), I stuffed them full of yummy Hershey's candy. These kids are in luck, they are getting Twizzlers, Kit Kats, Reese's, Jolly Rancher. Halloween doesn't get any sweeter than this!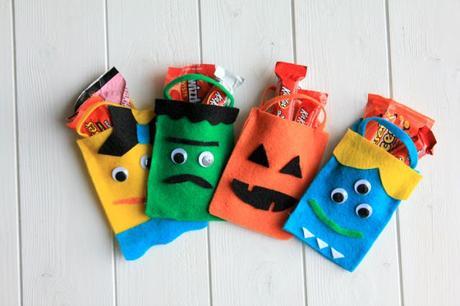 These Halloween treat bags are so simple to make and would also be a fun family activity. My kids will be making some this weekend. I can't wait until Halloween to see the kids faces when they receive their Funny face monster treat bags!!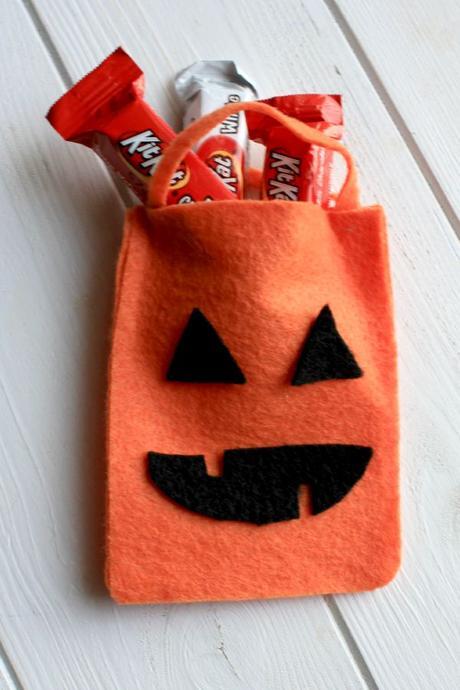 Remember, the BIG bags of Hershey's Candy are available at your local Walmart. I found mine right at the entrance!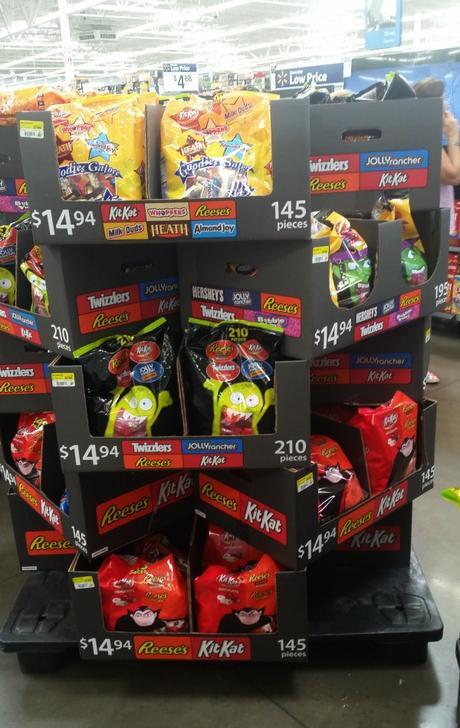 Tell me: How do you plan on changing up your Halloween treat-giving this year?