I've used a bunch of things to organize my hair accessories in the past, but I've come up with a few tricks that I now consider my faves. I decided to post a few of my DIY Hair Accessory Organization tips as a series. Hopefully some of them will be helpful! This one uses upcycled shower curtain rings and Command Wire Hooks.
DIY Hair Accessory Organization #1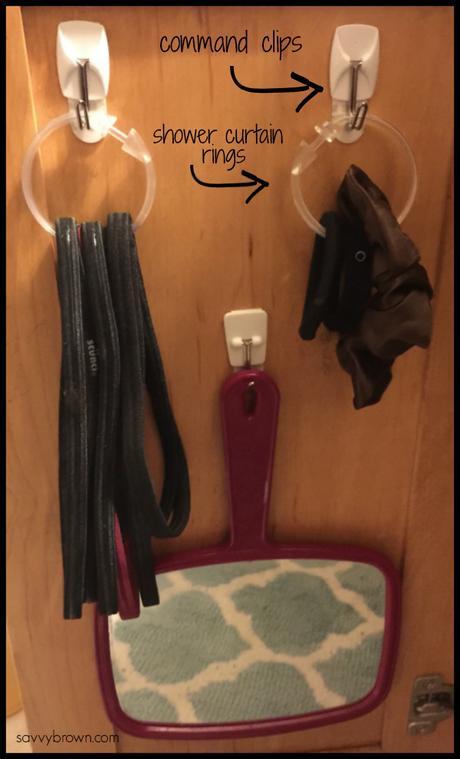 I use
Scunci No-Slip Flat Black Headwraps
as both headbands and ponytail holders (doubled up) and I kept losing them. (When I walk in the house, they're the
first
thing to get taken off!) I also use
Scunci No Damage Elastic Hair Bands
as well. I've realized having a place to actually put little things like this is really makes a difference in me staying organized!
What are some of your DIY hair accessory organization tips?