Once upon a time I shared with you this stunning DIY shabby chic faux fireplace that Janet of The Decorating Diaries made. That little blog post has consistently drawn a lot of readers to it, so I was inspired to do a little bit more digging and compile more DIY faux fireplaces to share with you. I have included links to the original blogs, many of which include information on how you can make one yourself! Enjoy!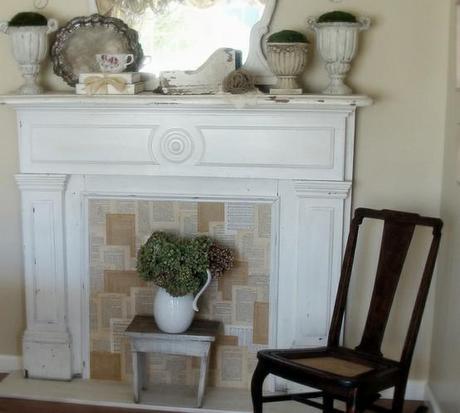 I grew up in a home with a functioning fireplace. My parents put a large addition on to the back of the house and my Mum really wanted another fireplace, I think, just for the look. So she bought a tiled fireplace and put it in place, adding a wooden shelf above for a mantle. Of course it wasn't functioning, but it was pretty. I hadn't even thought of it in years until I started putting this together. :)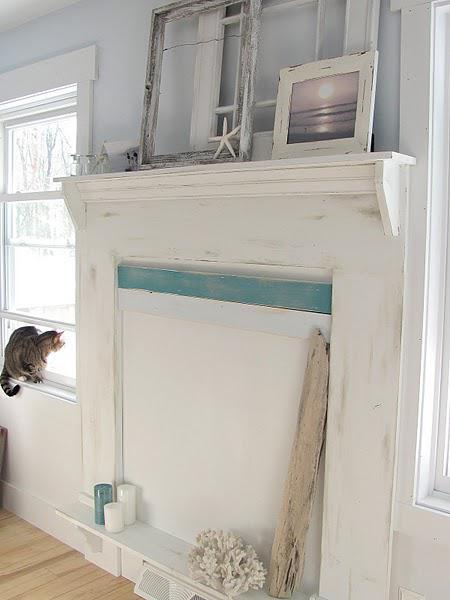 I am very much drawn to both the shabby chic and beach cottage looks. The above obviously leans more towards beach cottage. Isn't it lovely? It's actually in the master bedroom. I think I would just sit and stare and sigh at it all the time! I love the added touch of putting an additional shelf at the bottom to have a ledge for decorative items.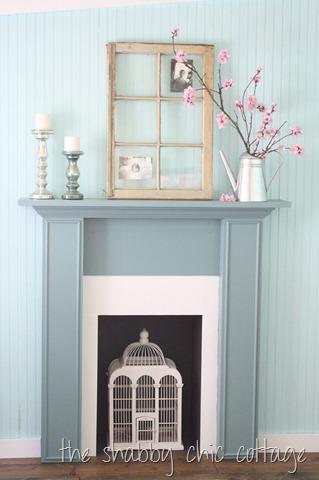 The Shabby Chic Cottage
This faux fire place is just a perfect picture. I love the shades of blue that the cherry blossum twigs on the mantle contrast with so beautifully. I greatly admire people who seem to have the ability to bring different objects together to display and make it work. I don't think I quite have that ability!
Bellas Rose Cottage
Believe it or not here's another faux fireplace. What looks like a fire is actually strings of decorative lights! It sure makes for a wonderfully romantic atmosphere..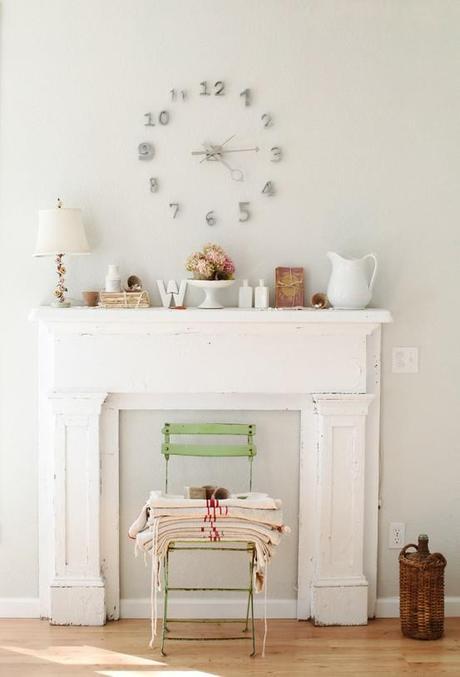 Again with the incredible mantle piece arrangement! How does one learn how to put things together like that?! I love the sturdy look of this fireplace, how the grey pearl wall contrasts against the fireplace, and the wall-mounted numbers for the clock are so unique.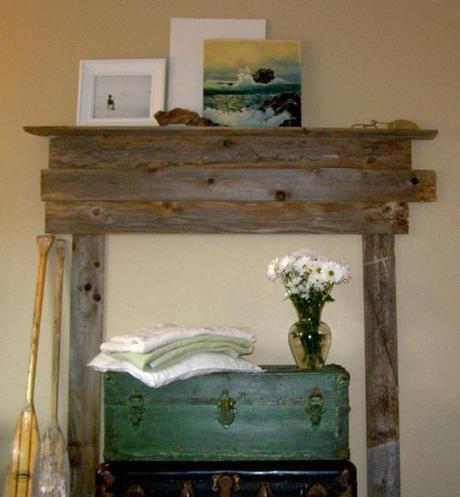 The Little Apartment
The boards of this faux fireplace are wonderfully rustic, yet still have that beach cottage feel without being painted white. Of course the ocean painting on the mantle definitely helps add to the feeling!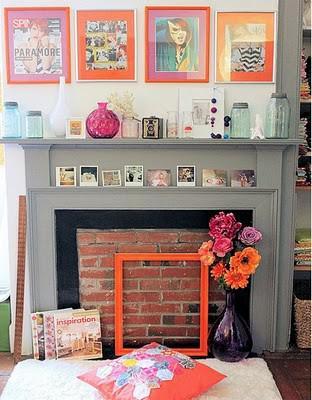 via pinterest
While neither shabby or beach, this grey fireplace is definitely faux. I love the use of two surfaces for decorative items, and anything that includes the use of mason jars is divine. The splashes of pink and orange are a modern twist.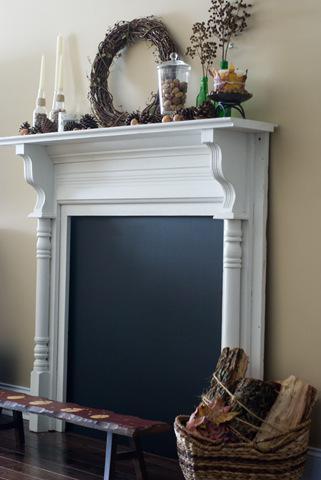 This one just blows me away. Not only is it a great example of what you can do with a faux fireplace… look at the gorgeous arrangement on the mantlepiece. Oh, and did you notice that the middle is chalkboard paint?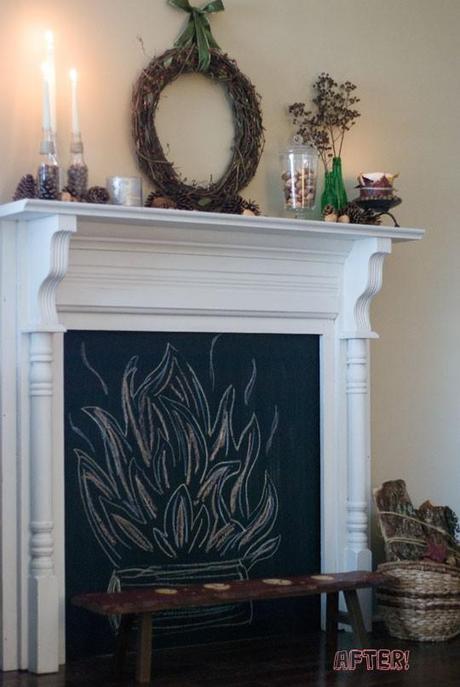 Who said a faux fireplace can't have a fire?!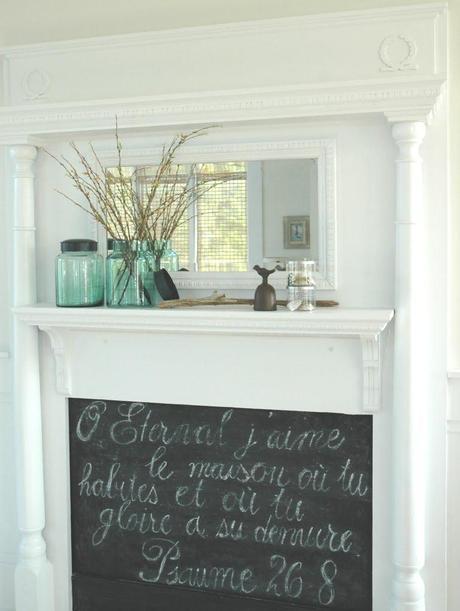 Home and Harmony
The use of the chalkboard paint offers up a world of possibilities, what a great use of blank space. With another example of blue mason-type jars on a mantle piece; they work so well with the white.