It's no secret that I'm a raving fan of Amber Interior's Work. Everything she touches turns to instant polished-but-casual gold, and I can't get enough. For reals. One element you see quite a bit throughout her work is abstract brushstroke art. I love the way, in the space below, the thick black strokes in the art help to balance the intricate filigree of the rug and diamond glass built-ins, creating more good vibes than you know what to do with.
Why not take a page from Amber's style files and add a little abstract brushstroke action to your own home? Below are 6 projects from DIY experts from around the handmade community ready to help you take your walls from blah to statement. Check 'em out!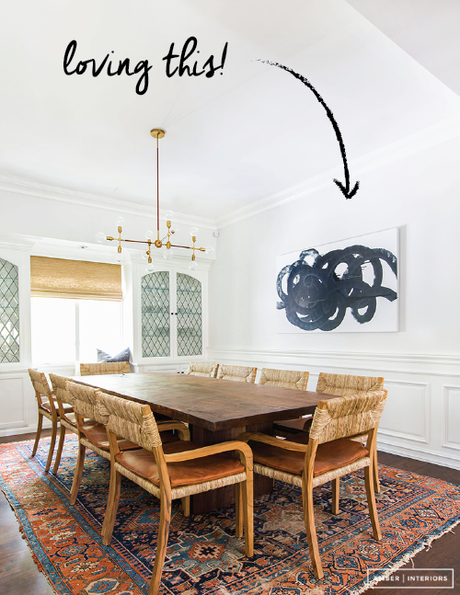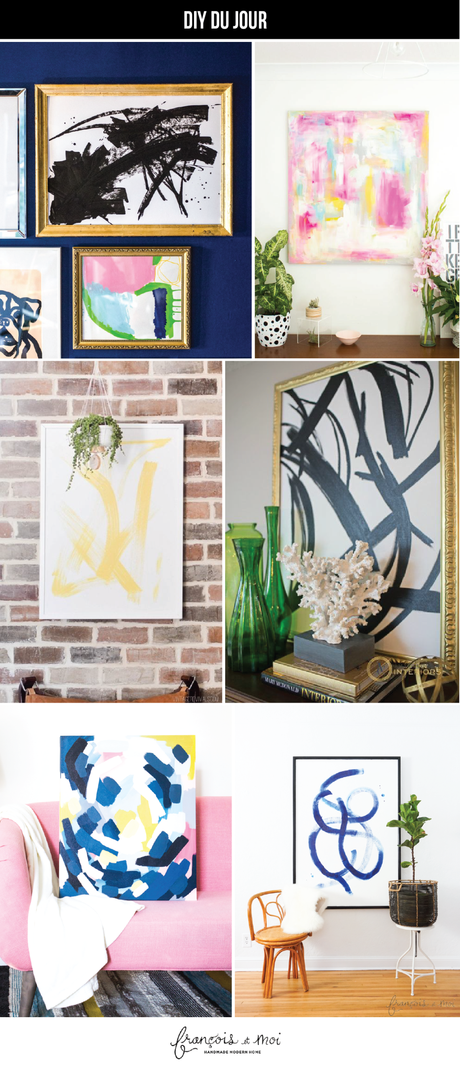 Feature photo is the work of Amber Interiors.