Record players are making a comeback in a huge way and for good reason too. Not only do they make fantastic interior accessories, but there's also something really lovely and authentic about the sound's warmth, depth & texture to rival even the best bluetooth speakers out there. So whether you've snagged an old school player at vintage shop, or picked one up brand new (Urban Outfitters has a healthy selection to choose from), here are a few record player upgrades and stand ideas for your new found gem.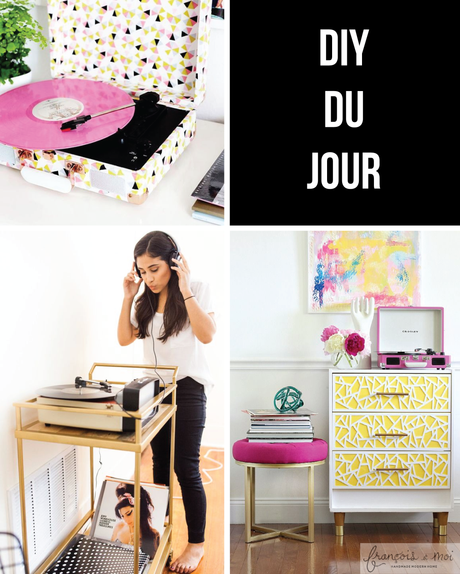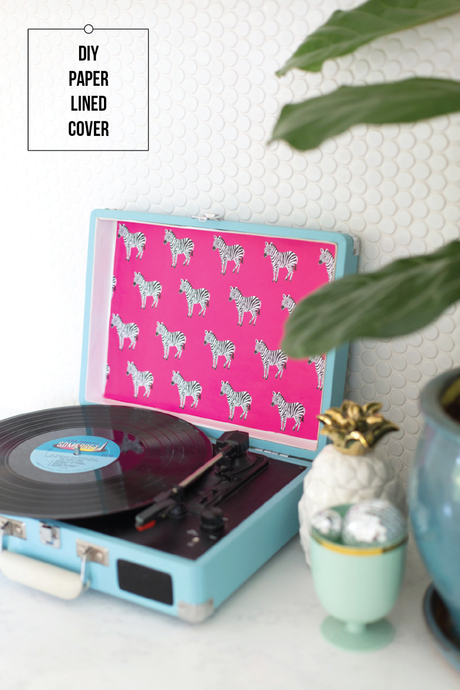 Line the inside cover of your record player with pretty patterned paper like Lovely Indeed.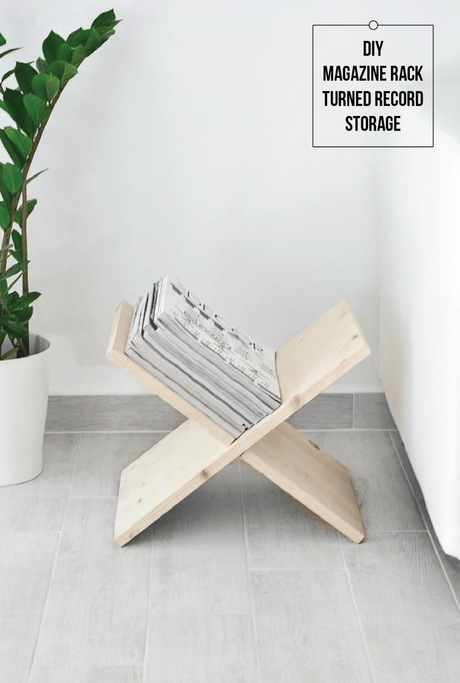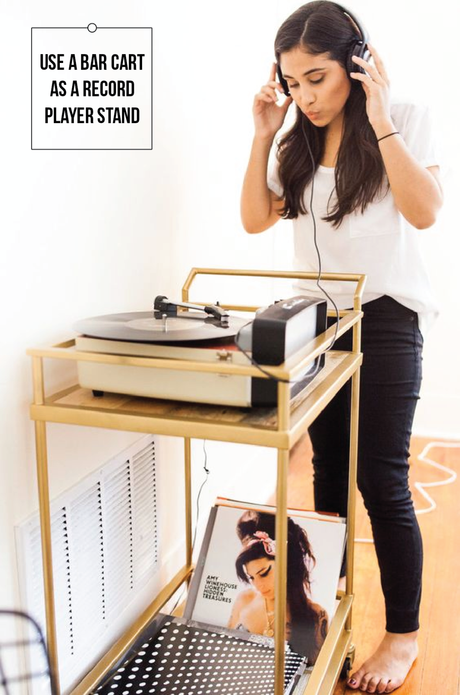 I LOVE the ingeniously simple design of Passion Shake 's magazine rack. Who says it has to be for magazines only? Trade out the mags for vinyl for a cool display/storage system.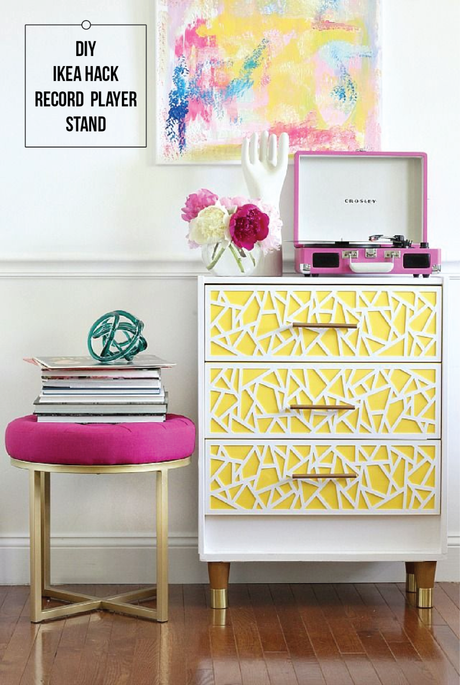 Bar carts make for the perfect record player stand, and Aliciana's set up is on point! Snag a bar cart like her's here!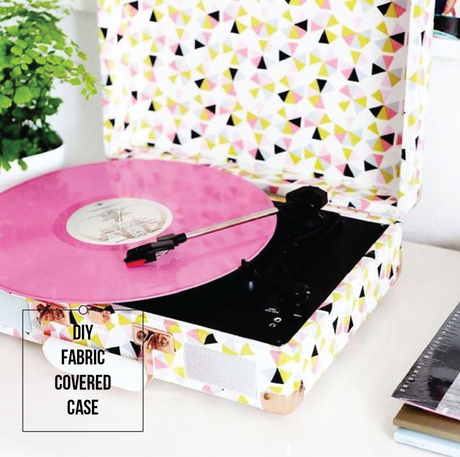 Alright, so this record stand is technically just a dresser, but it was too ah-maze-ing not to include! It's an inexpensive Ikea dresser with wood overlay cutouts attached to the drawers. Learn more about the DIY here.
Got a bonafide vintage record player with a case that has seen better days? Use a little fabric decoupage to cover a multitude of sins, and whip that old vinyl player into shape with Melodrama 's how-to.
Want more DIY's du Jour? Check out more ideas in this series here!