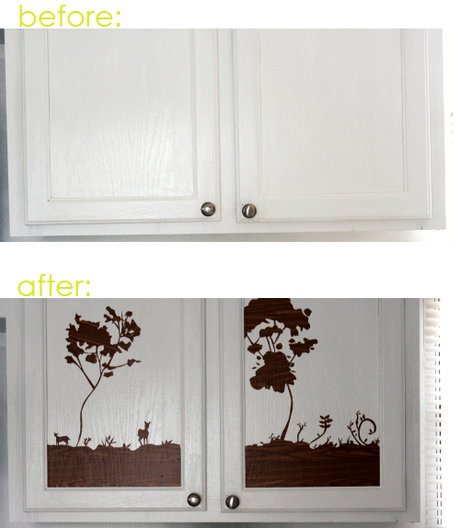 Inspired by Apartment Therapy's Big Book of Small, Cool Spaces, I added a bit of design to our kitchen cabinets. And best of all, the project was under $5. Here's how I did it: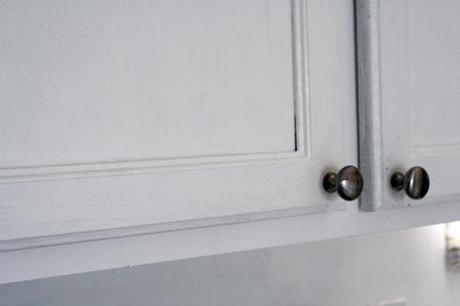 Got a white cabinet? Perfect! Got a wooden cabinet? That works too! In fact, the original project in the book used a wood laminate cabinet & white contact paper. I did the reverse.
I purchased this roll of wood design contact paper at our local walmart for about $5. (Contact paper is also carried at most home improvement stores or online.)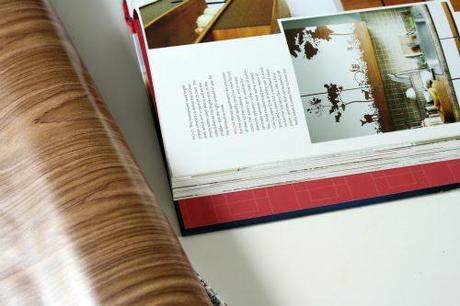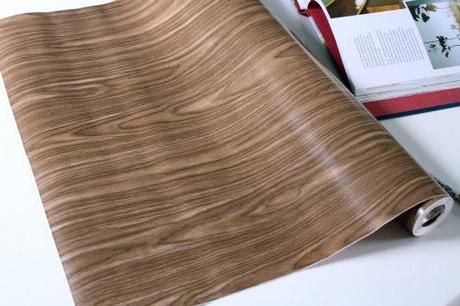 I first measured the space I wanted to cover on the cabinet. Then, using the book as inspiration for my design, I went to work, sketching on the back of the contact paper.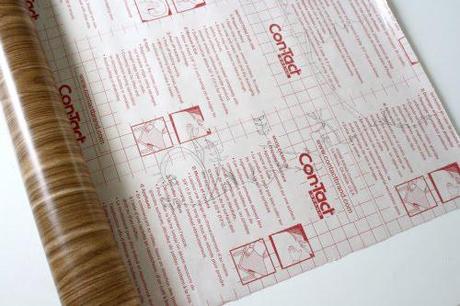 Using my x-acto knife & a pair of scissors, I cut out the image.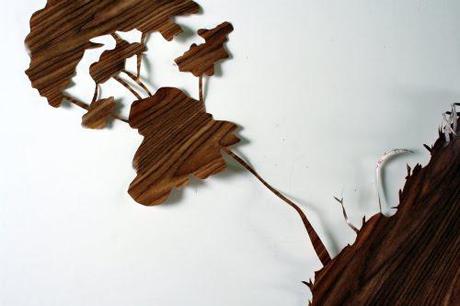 And then carefully placed it on the cabinet. I was actually pretty surprised how very easy this project turned out to be! And I have a huge roll of contact paper left over, so I'm thinking maybe a playroom decal of some kind? hmmm..