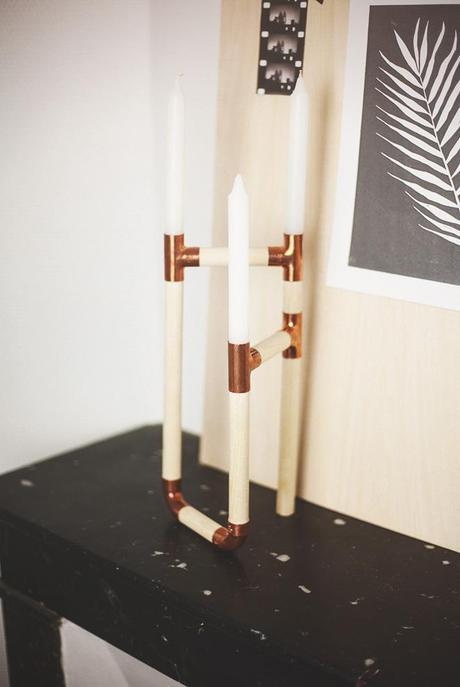 I moved house a month or so ago and my head is full of home DIY projects! I started making myself some linen curtains, 18 metres is a lot to deal with, but I'll show you guys the outcome when I'm finally done and my place is ready! Here is a super easy DIY made with copper plumbing joints, you can really play with the forms and make your own thing, I loved the "Candelabro" design so much that I stuck to that idea! The world is your oyster!
You will need :
Wood
Copper plumbing joints
A saw
A pencil & ruler
Sand paper and a stanley knife.
E6000 glue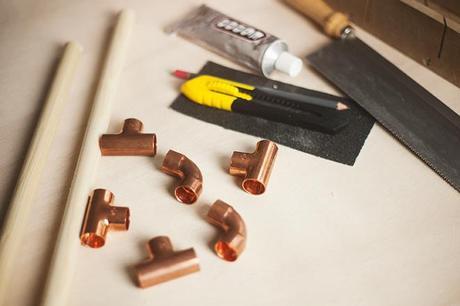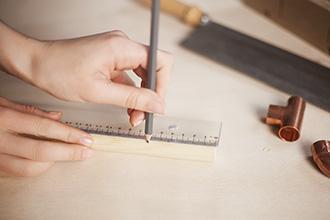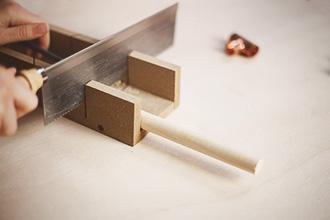 1
. Mark your wood depending on the size of your copper joints and the shape.
2.
Cut the wood with the saw.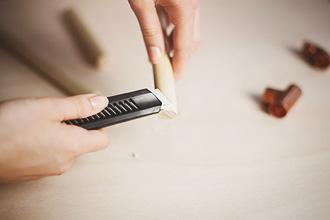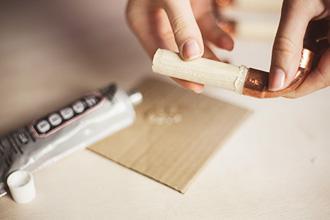 3.
Shave off the edges slightly with the stanley knife
4.
Glue in the wood and let dry for 48 hours, and you have your candle holder!