This DIY Christmas tree is so easy!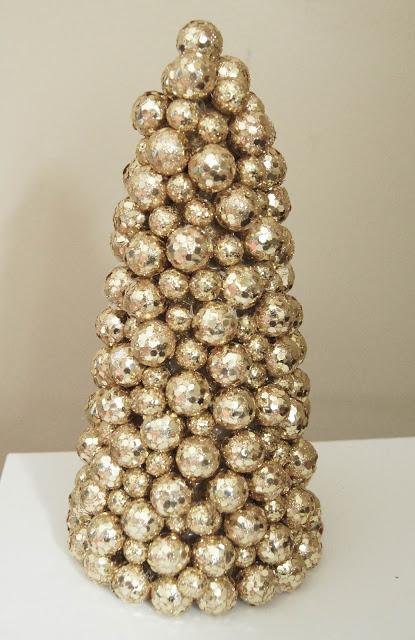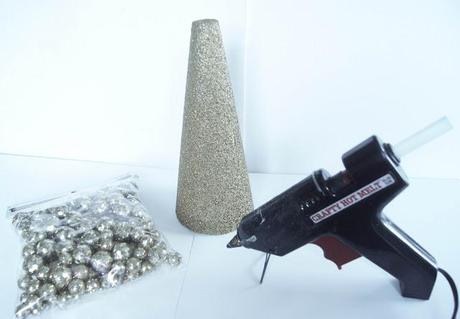 Paint your styrofoam cone gold or whatever color your tree is going to be!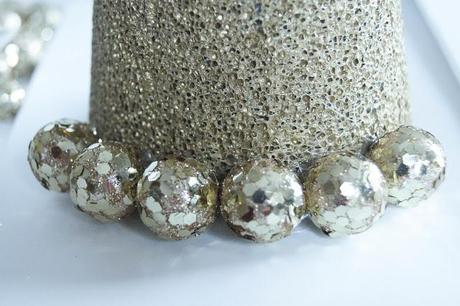 w

hen the paint is dry hot glue the gold balls on
(bought them at Michaels)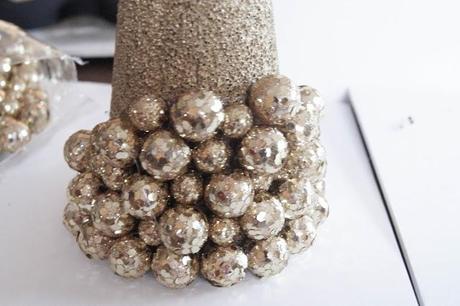 and WALA!

You have a pretty Christmas tree

!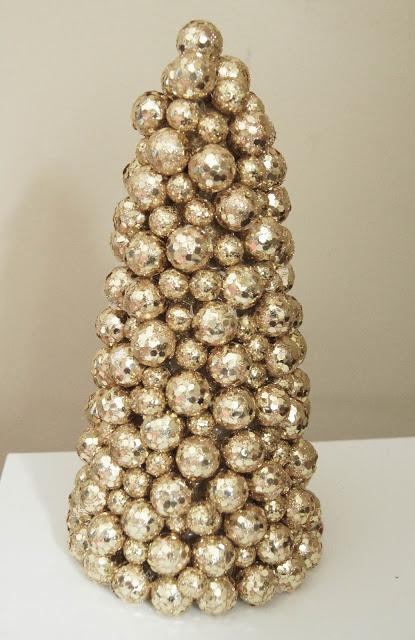 So simple yet so pretty!
You can even make a couple different size and pair them together! :)