I'm not a big Christmas fan, don't get me wrong I love the whole idea of Christmas I just think the message has been lost.  Everywhere I look I see kids throwing tantrums in shopping centers  grumpy people shopping and people buying so much food they could feed an army.  Instead of people being grateful for what they have they buy more and more of things they don't need and in some cases things they will never use. Its the season of endless waste (wrapping paper, serviettes  paper plates, food and living trees just getting thrown away after its served its "purpose"), but if all that isn't enough to make me want to explode the thing that really makes my heart beat a little faster is the gluttony, I see it year after year all the eating, till you can't eat anymore.  Its enough to drive me crazy, but I do love Christmas.  I love the decorations, giving to people in need ( most years I go for a drive and hand out food to the homeless), giving handmade gifts to family and friends (truffles, cookies and hummus), being able to spend time with family and most importantly, being thankful for the friend and family in my life, they are way more important than any gift I could possibly receive.  
DIY CHRISTMAS DECORATIONS – because Christmas should be about love. 
Pine cone centerpiece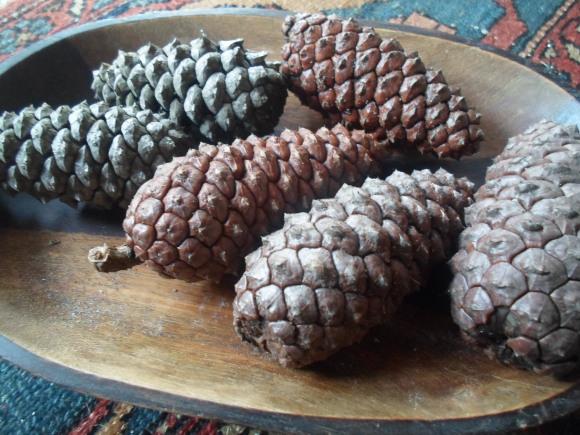 This is so easy and looks so pretty.  Collect a couple of pine cones and place it in a pretty bowl, you can even spray paint it for a little more color.
Stick Christmas tree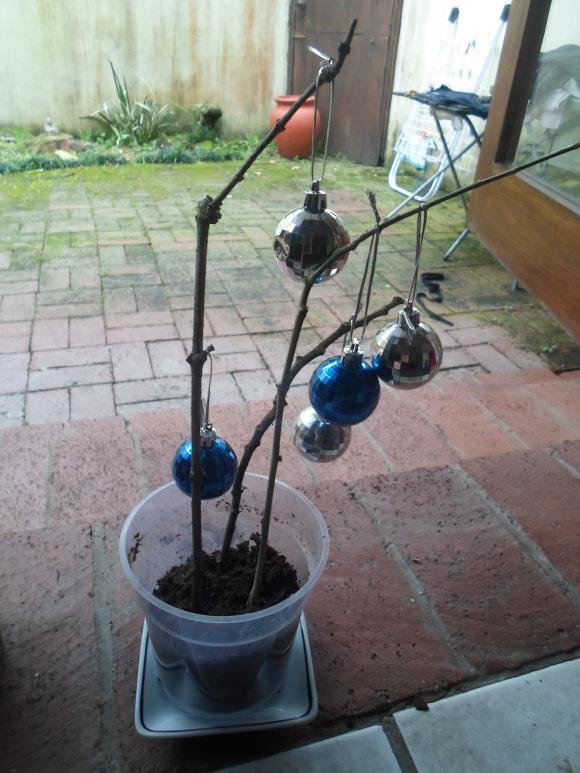 This is my favorite thing. I just love how simple it looks.
Get a couple of twigs from your garden, place them in a little pot and decorate with a view Christmas decorations. 
Pine Cone Christmas trees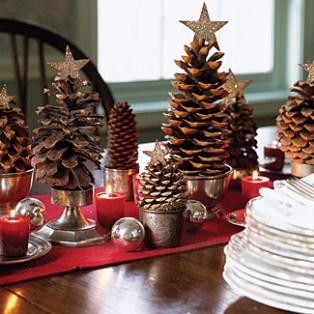 Place the pine cone in a small pot and cut out a cardboard star to place on the top.  This is a sweet craft idea kids will love to help out with.
That's just my top tree decoration ideas

let your imagination go crazy!  And remember try to have a waste free Christmas, use cloth napkins and don't over do it!
Happy Holidays!