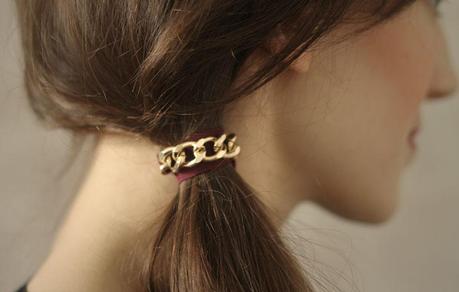 Inspired by some DIY hair ties on the internet, I set about to making my own version.
Chain is definitely an embellishment of the moment appearing on sleeves and handbags all over the joint. Things like hairbands are an unexpected way to addcdetail to an outfit, and personally I think the secret to style is just that.
How to // DIY chain hair tie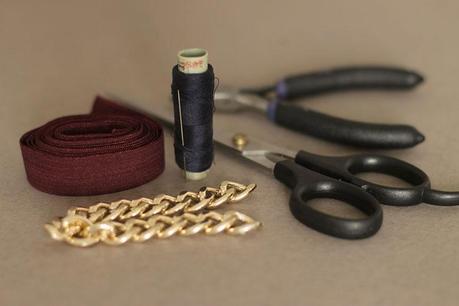 1. You will need : elastic, chain, scissors, cutting pliers, 2 pins, and a needle and thread.

2.Cut the elastic to and chain to size. I would cut about 5.5cm or 1.5inches of chain and enough elastic to wrap around your hair three times for long hair and two times for short.

3.
Slide the elastic through the outer edges of the chain and folding the edges back on themselves and pin.
4.
Sew the edges.
It's that easy. The greatness of this little thing is that it looks great around your wrist as well as your hair!
Would love to see pictures if you try the DIY!