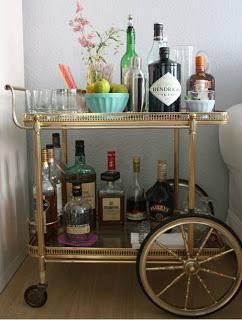 Going go gold
 Today I joined the bar cart revolution! and I'm a little excited lol. To some of you this may be a very exciting revelation but I'm sure for others you might still think these wheeled beauties belong all the way back in the 60's.  I know I'm a bit behind on this one but I was holding out till I found the right one.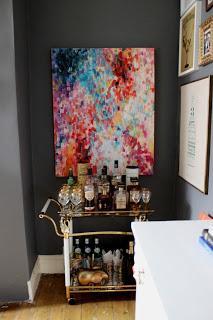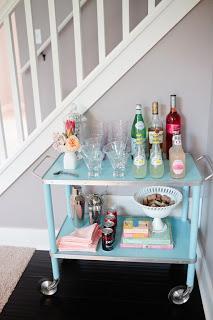 Aqua Please
 Please excuse my little guy in the picture,  as soon as he saw it he shot straight in shouting "go..go..gooo...." yes my older son told him it was a go kart and he was getting wheeled about the living room in it lol. Buying this today has even inspired me to blog again. My blogging addiction is slowly creeping back and thanks to my friend Minnie over at
mamawithoutborders
 I now have a name for my type of blogging. It would appear I'm a sporadic blogger and she even suggests I may start a trend. Well I'm not sure about the trend setting but I'm defiantly loving the title.  I hope I might even inspire Minnie to embark on the sporadic blogging trend too because I do miss her posts.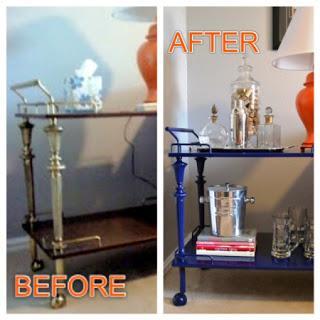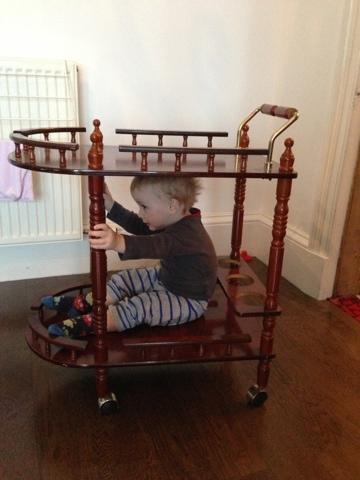 watch me go mummy!