The Idea
You know you've seen it.
A round mirror with sticks, or paint stirrers, or wooden dowels all radiating around the edges…usually painted gold.
The sunburst mirror is a DIY standard. But what if you want to create something a little different?How else could you re-think the $14.99 IKEA basic mirror?
I thought it would be fun to come up with one version that is colorful and interactive for a girls room, giving her a place to hold a collection of notes, photos, etc. And then when that was done…I tore it apart and started again!
The second time I played with using the X as a style motif, it's a sunburst with a twist…or a cross

The Design
The first design is inspired by the bins full or round cork heating pads in the kitchen section of IKEA. Mini cork boards…so many ideas!
Girls love to save moments and they love to look at themselves so why not combine the two. Simply radiating the corks around the mirror and then capping the mirror off with one cork above and one below adds interest. Top it with your daughter's initial to make it even more personal. In those tween years isn't everything about her anyway?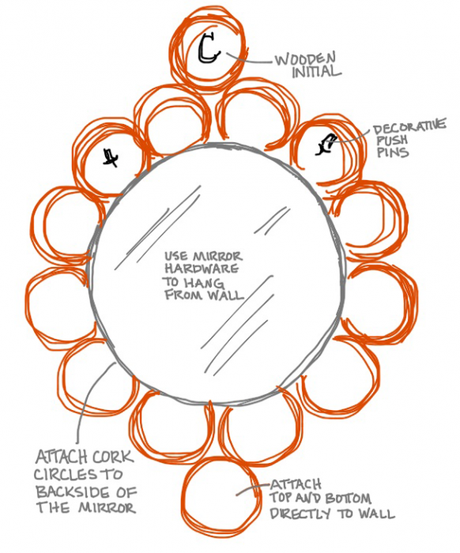 The grown up version is inspired by the high end design I love with smaller mirrors radiating around the edges.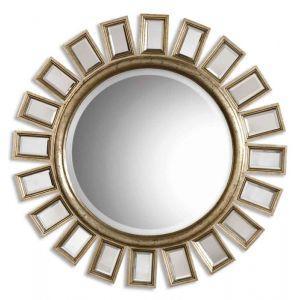 Image from Diva at Home
Because of our $52 budget for each project I knew I could not use framed mirrors around the edges – thought I do want to try that someday and if you're willing to stretch your budgets using real mirror inside the frames would be the place to do it on this one.But I am counting the pennies so I decided using a decorative accent as part of the smaller mirrors would distract from the fact I'm not using real looking glass and I added the X's.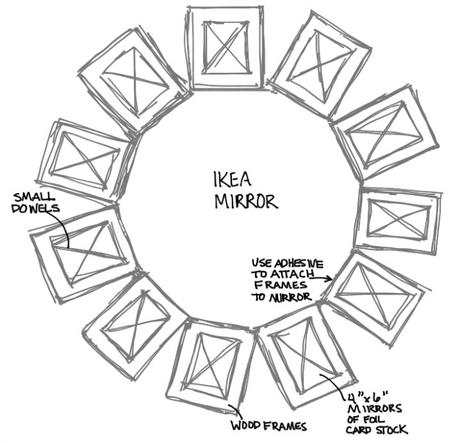 The Materials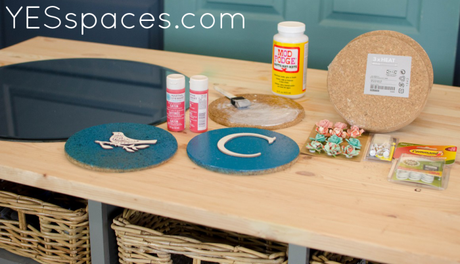 Cork Mirror Materials
Tween Diva Mirror
1 IKEA Kolja Mirror
5 packages of 3X Heat cork rounds from IKEA
Acrylic paint in the color of your choice, I used a coral
Mod Podge
Disposable foam 1″ brush (or any brush of your choosing)
Small nails or Command Adhesive velcro strips
Small wood initials or decorative elements as desired
Metal thumbtacks
Decorative paper flowers or item of your choice to customize thumb tacks (gems? buttons? typewriter buttons?)
Picture hanging wire
Glue gun and glue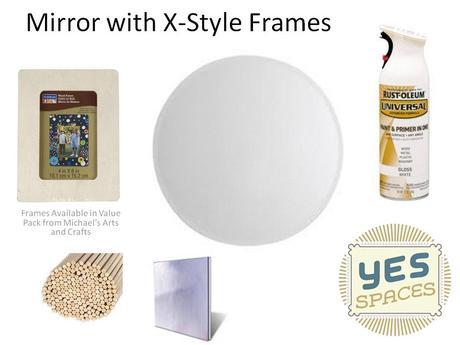 X-Style Frame Mirror
1 IKEA Kolja Mirror
9′ of 1/8″ wooden dowels (I bought 3 dowels each 3′ long)
11 4×6 wood frames (I purchased Art Minds in value packs at Michael's)
3 sheets of Silver foil scrapbook paper ( or if you're a big spender 11 4×6 mirrors – if you find a discount source for these let me know!)
White primer
High Gloss White paint (or color of your choice)
Fine grade sand paper
Glue gun and glue
The Process
Watch the video first, these instructions are meant to help you remember the order or answer any additional question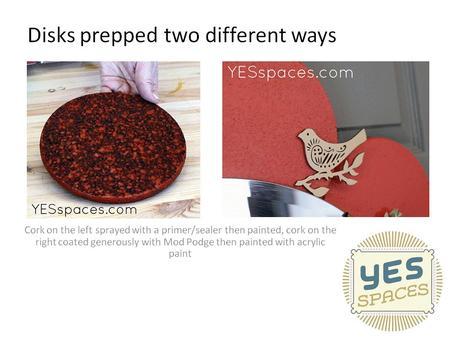 Tween Diva Mirror
Use Mod Podge to coat the cork disks before paintingWhen dry, paint disks with acrylic paint
Put clips on mirror and using the hole on the back wire the clips together to give yourself a way to hang the mirror on the wall
Lay mirror on a large flat surface and arrange corks evenly around the mirror to your satisfaction, saving two to go above and below
Glue the corks onto the back side of the mirror, the beveled edge adds a nice detail so no need to hide it
Hang the mirror on the wall
Paint wooden decorative pieces white
Glue initial to one of the extra cork disks
Using small nails or the Command strips hang the two remaining disks above and below the mirror as shown in the drawing
Once in place add any extra decorative elements you like
Glue paper flowers to thumb tacks
X-Style Frame Mirror
Sand wood frames and dowels lightly
Prime all wood
Sand  lightly again
Paint frames and dowels with at least two coats of high gloss paint, sanding in between coats if necessary
Cut wood dowels to length, diagonally across the frame (scissors will do the job)
Glue dowels into place with just a dot of glue in each corner, remove any excess glue
If needed give one final coat of paint to each assembled frame
Cut silver foil paper to size and insert into frames
Space frames evenly around mirror and glue them in place
Use IKEA hanging pieces that come with the mirror
Watch the video if you are confused about any part of this process, or comment and I will respond!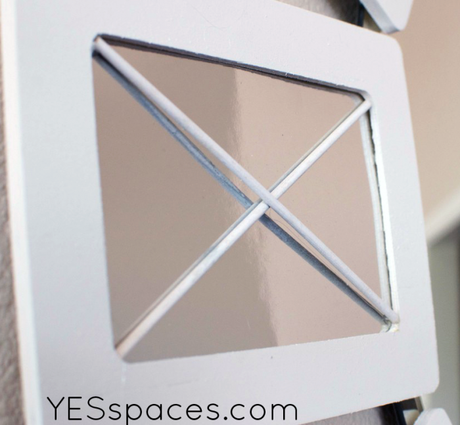 The Outcome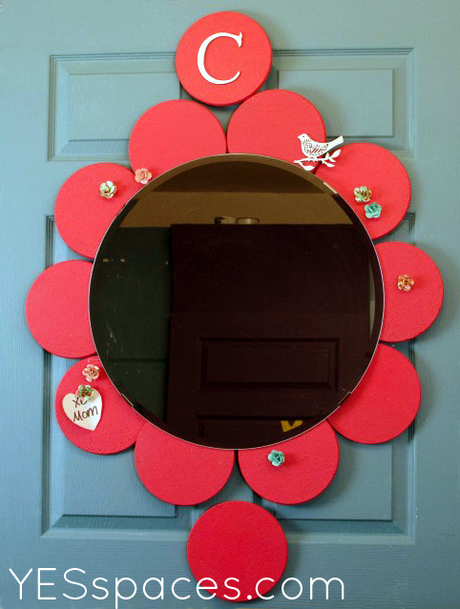 I love the bright color and whimsey of this interactive mirror for your daughters room! And the exact same mirror looks completely different all dressed up.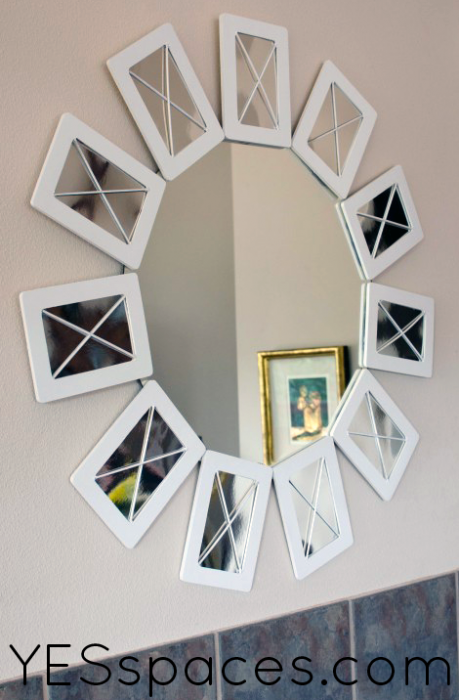 Hmmm….how many more ways could I redesign this mirror?
The Budget – Tween Diva Mirror
$14.99 – IKEA Kolja Mirror
$14.95 - 5 packages of 3X Heat cork rounds from IKEA @ $2.99 each
$1,98 – Acrylic paint
$7.67 - Mod Podge
$0.49 – Disposable foam 1″ brush
$2.68- Initial and one decorative item a $1.29 each
$1.99- Metal thumbtacks
$2.00 -Decorative paper flowers
$3.09- Picture hanging wire
$0.00 – I had the glue gun
TOTAL: $48.86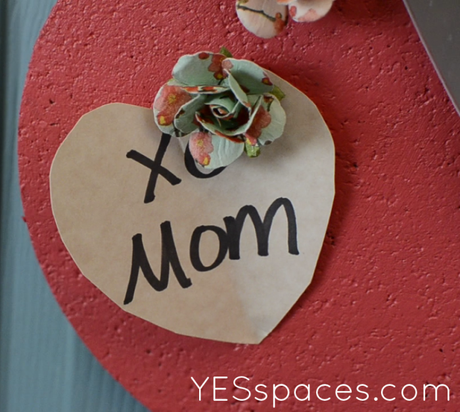 The Budget – Art Center
$14.99 – IKEA Kolja Mirror
$14.95 - 5 packages of 3X Heat cork rounds from IKEA @ $2.99 each
$11.00-11 4×6 wood frames
$5.97- 3 sheets of Silver foil scrapbook paper @$1.99 each
$3.79- Gloss white spray paint
$0.00 – I had the foam brush, glue gun and sand paper
TOTAL: $5o.70

These are projects 11 & 12: we are adding new videos to our YES Spaces DIY page regularly this year until we reach 52! Based on your input we have directions and when needed measurements and plans here for you as well. So be sure to subscribe here and over on YouTube so you don't miss anything!
If you want to dress up your home contact YES Spaces today! I would love to talk to you about your family and your space!
Visit our YES Spaces DIY channel to see videos of other family friendly projects!
Connect with us on Facebook for the "How To" behind some of today's most popular design ideas!
View our Pinterest Boards for my curated design inspiration! Watch our MESS to YES Home Makeover!