Dark Matter, the debut album from Russian power/speed metal actDISTANT SUN is out now on Metalism Records. Stream it in its entirety atthis location.
The album is the follow-up to 2012 EP Sunless Citadel (Sublimity Records) and features 10 songs in the finest traditions of melodic European power metal, bolstered with elements of American thrash metal. A deluxe digipack edition that includes several bonus cover songs will be released later in the year.
Though DISTANT SUN's main influences are speed and power metal bands like ANNIHILATOR, ICED EARTH, BLIND GUARDIAN and RAGE, listeners will note a James Hetfield (METALLICA) vocal style. No keyboards or drum samples were used during the recording, and the overall sound brings the feel of the heavy '90s. The drums on Dark Matter were recorded in Kiev, Ukraine, while the remainder was produced in various Moscow studios. The lyrics deal with a variety of topics, including science fiction, space travel, mysticism, fantasy and adventure. The cover art was designed by W. Smerdulak (ARKONA).
The band is planning its very first gigs for the autumn of 2015 in promotion of Dark Matter, after which DISTANT SUN will begin work on a sophomore full-length.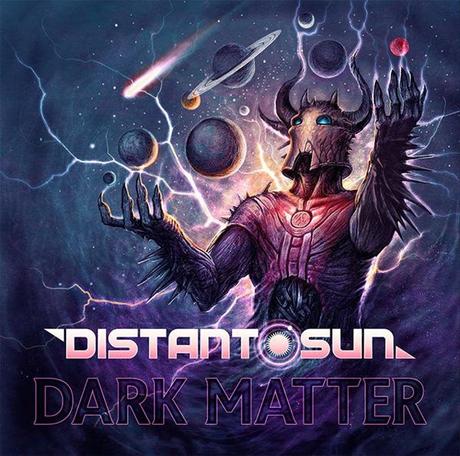 "Distant Sun have a precocious talent for cranking out high-powered romps that will get your blood pumping fast, while incorporating melodies that prove to be damned memorable
"A great sounding mixture of power, speed and thrash metal"
"If you're looking for truly recallable power/thrash with both the thrash and power metal elements melding together in perfect harmony, in addition to worthy leads and solos, then you'll be very happy with this one."
"The gentlemen have mastered these versatile influences well, and have delivered a collection of strong and catchy songs"
"All the songs are heavy and fast, a bombardment suitable crushing ear drums and melting brain matter"
"You are taken on an adventure through space and time on the back of classic power metal. Testament riffs, heavy Sodom­-like growls, more melodic, close to Hetfield vocals, upbeat touches of Annihilator and Iced Earth and influences of Distant Sun's home country, make for one amazingly great album"