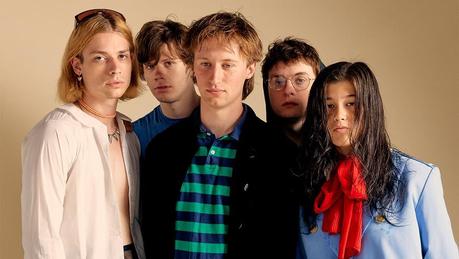 Photo credit: Jacob Boll
Wisconsin indie rockers Disq have shared new single 'Cujo Kiddies' ahead of the release of album 'Desperately Imagining Someplace Quiet'. The follow-up to 2020's should-have-been-massive 'Collector', the new album finds the band expanding their sound and heading in new directions. For this single, bassist/songwriter/vocalist Raina Bock claims: 'I wanted to make a song that sounded like a freight train full of clowns and silly toys, barreling through the dark, observing and taking note of the various gloomy landscapes of my brain (without dwelling too long or taking any of it too seriously)'.
It's this honesty, humor and self-depreciation that makes Disq such a special band. The first half of the song was written 'from deep inside the hole of substance abuse and loneliness' while the second half was finished six months later after Raina had moved for the fourth time in 12 months. Opening with a jaunty bass line and powerful drums, Raina gives a self-pep talk after trying to live 'the hetero way' – 'Raina, tell me how you feel, Cujo taught me how to heel' – before then 'finding comfort in the metal machine', all against a backing that is reminiscent of Blur's self-titled era.