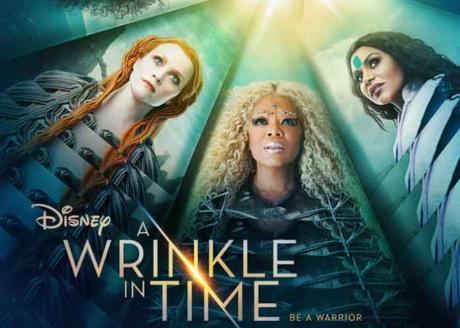 Disney's Wrinkle In Time is projected to lead Friday night movies at the Box Office.
The Ava DuVernay directed movie is projected to gross $13 million when final Friday numbers come in, and "Black Panther," in its fourth weekend, is projected to gross $9 million according to Variety. For its opening 3 day weekend, Wrinkle In Time is projected to gross $37 million.
With its targeted audience being school age kids, the Science Fantasy film will probably make most of its money Saturday and Sunday, and over Spring break when kids are out of school.
The film producer, Jim Whitaker recently talked with Charisma News, where he shared that at the core A Wrinkle In Time is a movie about faith.
" I think it's an incredible film about hope, but I also think it's an incredible film about faith at its core, because it's about a girl who, without having the evidence, has the faith to know that she should go on this journey to find her father and the belief that she can do it, no matter what happens. To me, that's very powerful, and I think can have a real meaning to see."
"A Wrinkle in Time" — adapted from Madeleine L'Engle's classic fantasy novel — follows a group of children as they travel through time and space to find their missing father. Storm Reid, Oprah Winfrey, Reese Witherspoon, Zach Galifianakis, Chris Pine, Mindy Kaling and Gugu Mbatha-Raw make up the ensemble cast.