Disney Marathon: 'Fantasia 2000'
We've had a lot of push back on this entry since Amelia really hated the original, but it's time to deal with one of Disney's biggest missteps. Regardless of your thoughts on this long awaited sequel, it does seem to have come from a place of good intentions.
For those just joining us, this is a movie marathon with a twist. Myself (cranky 30s blogger), my son Josh (stoic 10 year old Nintendo obsessive) and my daughter Amelia (drama llama 8 year old princess) are watching Disney movies in a random order and ranking them. We hope to see interesting differences in how we organise our lists.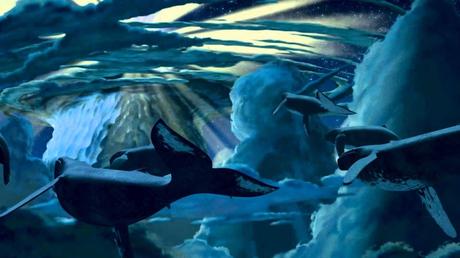 Released: 1999...wait, what?
Director: Don Hahn, Pixote Hunt, Hendel Butoy, Eric Goldberg, James Algar, Francis Glebas, Paul and Gaëtan Brizzi
Plot: A series of vignettes showcasing classical music with cutting edge animation.
Review: It may sound like an odd choice for Disney to plan a rerelease of Fantasia year after year, creating new shorts to showcase the imagination of the Disney Animation Studio. At the time Walt Disney was defining what cinematic animation was, and saw this as an ongoing experiment. After the original failed to set the world on fire it took 60 years for the company to revisit the idea. Before addressing the overall feeling of the movie, let's break it down segment by segment.
First on the slate is a series of abstract shapes and images rendered on a computer backed with Beethoven's 'Symphony No. 5'. There's not much more to say about it. It would appear to be a showcase of what modern computers are capable of rendering, but we've come a long, long way in 21 years.
This is followed on by another sequence of CGI, backed by 'Pines of Rome' by Respighi. I imagine that a group of animators were tasked with capturing the magic and epic scope conjured up by Fantasia and the best thing the brainstorm produced was 'majestically flying whales'. It's a baffling scene that drags out for a long time.
At this point in the viewing I felt that we'd made a real mistake in watching Fantasia 2000, but the next attempted something new rather than recapturing the past. In the place of classical music we have George Gershwin's 'Rhapsody in Blue' accompanied by a 1930s New York city symphony, stylistically inspired by Al Hirschfeld's caricatures. It ultimately overstays its welcome but there are some delightful moments that capture the spirit and energy of big city life.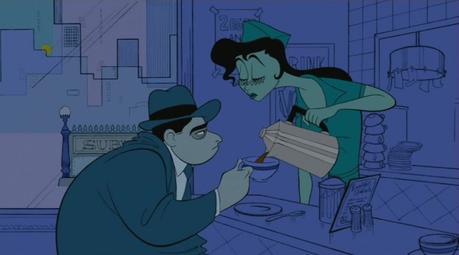 Things take another turn for the worse with a retelling of 'The Steadfast Tin Soldier' with 'Piano Concerto No. 2, Allegro, Opus 102' by Shostakovich. It uses poorly aged CGI and changes the ending of the story to make it happy. I don't remember much about this except it was boring. Moving on.
Now we have the classical music track 'The Carnival of Animals' by Saint-Saëns along with a whacky flamingo playing with a yo-yo in defiance of his serious minded flock. This is a genuinely fun comedic break amid the poe-faced serious nature of this film. It's got the feel of some of Pixar's shorts.
Next they trot out 'The Sorcerer's Apprentice' from the original Fantasia, and it's still a masterpiece of animated storytelling. Actually, it's the high point of the movie.
Elgar's 'Pomp and Circumstance' is the new Donald Duck segment, using the Biblical story of Noah as the basis. It's here that we learnt that Donald's incoherent tantrums are a big part of his appeal and when he's starring in a muted role he's just not as fun.
Finally is the 'Firebird Suite' by Stravinsky. For this segment we see a forest spirit being awaken and spreading nature through the land, only to run up against the spirit of a nearby volcano. This is a visually stunning piece where the animators really seem to have pulled out all the stops. It's epic on the scale of the 'Night on Bald Mountain' and 'Rite of Spring' sequences from the 1940 Fantasia. Of the eight segments featured in this collective, this is one of the three I'd genuinely recommend checking out.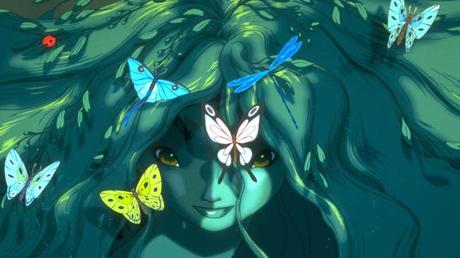 The individual sequences in Fantasia 2000 aren't helped by the deeply earnest attempt to jazz the experience up by throwing in a bunch of celebrities like they're participated in scripted award show 'comedy'. Steve Martin, Penn & Teller, Bette Midler, Quincy Jones, Angela Lansbury and other non-offensive types. Everything feels so desperate to be a major cinematic event, and so terribly needing to be part of the legacy, but falls desperately short. Fantasia may not have been the game-changer Walt Disney wanted, but he had a unique vision. The vision behind Fantasia 2000 feels like taking the vision, dusting it off and trying to wring a few dollars out of it. I'm sure it had nothing to do with the success of Fantasia being released on VHS for the first time.
Best Song: Um...
Coolest Easter Egg: Look super close at the top of Noah's Ark to find a retro Mickey and Minnie among the pairs of animals.
Weirdest Trivia: Jeffrey Katzenberg, Disney Chairman at the time, opposed this project so it was created over nine years behind his back.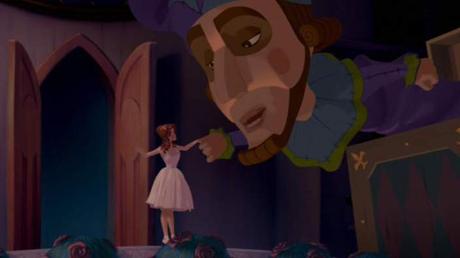 Rating: THREE out of TEN
THE RANKING
ME
When the high point of your film is a clip taken from another movies released some 60 years prior, there's a problem somewhere.
Click those titles if you want to see what we said about the other movies.
AMELIA
Amelia didn't much enjoy this one either, only enjoying the flamingos and the repeat of Sorcerer's Apprentice. Oh, and she said the space whale were OK.
Frozen
Moana
Tangled
The Little Mermaid
Emperor's New Groove
Zootopia
Atlantis: The Lost Empire
The Great Mouse Detective
Home on the Range
The Nightmare Before Christmas
Mulan
Hercules
Alice in Wonderland
Cinderella
Wreck-It Ralph
Bolt
Pocahontas
Dinosaur
The Aristocats
The Princess and the Frog
Robin Hood
Fantasia 2000
Beauty and the Beast
The Three Caballeros
The Fox and the Hound
The Sword in the Stone
Saludos Amigos
Oliver & Company
Aladdin
Treasure Planet
Big Hero 6
Fun and Fancy Free
A Goofy Movie
Snow White and the Seven Dwarves
Chicken Little
Fantasia
JOSHUA
Joshua is in agreement. This movie is a snoozefest.
Zootopia
Big Hero 6
Aladdin
Emperor's New Groove
Treasure Planet
Moana
Ralph Breaks the Internet
The Three Caballeros
Saludos Amigos
Wreck-It Ralph
Frozen
Mulan
The Princess and the Frog
Robin Hood
Bolt
The Sword in the Stone
Beauty and the Beast
Oliver & Company
Tangled
The Great Mouse Detective
Cinderella
The Little Mermaid
Home on the Range
Pocahontas
A Goofy Movie
The Aristocats
Fantasia
Snow White and the Seven Dwarves
Atlantis: The Lost Empire
Fun and Fancy Free
The Fox and the Hound
Fantasia 2000
The Nightmare Before Christmas
Dinosaur
Hercules
Alice in Wonderland
Chicken Little