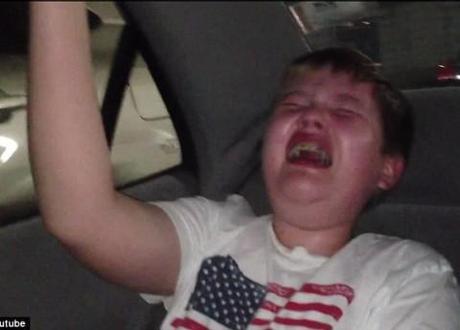 A child's reaction to the The Odd Life of Timothy Green. Photo credit: YouTube
Not all supposedly feel-good movies, er, make people feel particularly good. That's the message sent out loud and clear by a YouTube video showing children's reaction to The Odd Life of Timothy Green, a 'PG' Disney film which has just opened in the US.
"Spoiler Alert! The ads for The Odd Life of Timothy Green bill it as the 'feel good movie of the season.' As you will see by the reaction of my two sons, they beg to differ… " commented Geoff Roth, a journalism professor at Hofstra University.
The film follows a childless married couple (Jennifer Garner and Joel Edgerton) with big dreams of starting a family. They bury a box in their backyard, containing all of their wishes for an infant. Suddenly, a child appears on their doorstep, covered in mud and complete with curious leaves growing out of his socks.